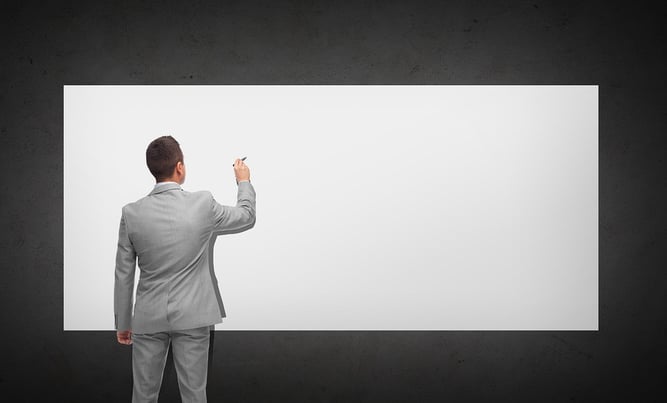 Finding a solid, reputable, experienced and affordable janitorial service for your facility can be challenging. Just a quick query of local janitorial services will easily net you nearly unlimited choices. There are little ones, big ones, established ones, new ones, commercial janitorial companies, local Michigan commercial cleaning companies and more. But how do you determine which one is right for you?
Maybe you had an office cleaning service that started strong but has let their service slip below acceptable. Maybe you recently had to show your commercial janitorial services the door. Or perhaps you have been managing your janitorial cleaning services in-house and you are ready for the reduced cost and burden that outsourcing your janitorial promises. If you are, for whatever reasons, going back to the drawing board with your janitorial services, having the right information can be the difference between opening a revolving door of bad janitorial service companies and finding a valuable partner for your facility maintenance.
As a Building Manager or Facility Manager, how can you avoid the bad commercial janitorial service companies all together and separate the rest into good, better and best to help you find the best janitorial services in Michigan at the best value?
The Bad
Like any other industry, the janitorial services industry has its share of stinkers. Some cleaning companies want to be good but simply do not have systems and practices in place to deliver consistent, quality work. Perhaps they are poorly managed or simply inexperienced but hire an inconsistent janitorial services company and you will forfeit most if not all of the benefits of outsourcing your commercial cleaning services. What are these guys doing or not doing that gets in the way of premier building maintenance?
They have a lack of formal quality assurance programs, so managing the onsite work crew all too often falls on your shoulders.
They aren't on top of the often-complex compliance issues, frequently missing the documented safety measures that eave you open to OSHA and other regulatory and compliance issues.
They may attempt to hire the right employees but absent effective, systemized background and drug testing, they leave far too much to chance.
They often do not have the comprehensive training programs that optimize cleaning for health, keep people safe and deliver quality services to you the customer.
They often have quixotic and confusing janitorial pricing and their inexperience in pricing cleaning services means more headaches for you in getting them to do the work they promised or dodging hidden charges and attempts at upselling you.
And the reality is, it can get even worse. Some commercial cleaning companies take serious shortcuts that can cost you big. Many fly-by-night or disreputable operations hire undocumented workers and cut corner through illegal subcontracting. Where illegal hiring is concerned, the price is NEVER right. Don't let these sub par cleaning companies drag your name through the mud or put you and your employees at risk.
The Good
While you might have kissed more than your fair share of frogs, there are some princes to be had. While they can be hard to spot, there are commercial janitorial companies that can truly go the distance in your facility. What do these good companies do to set them apart?
They assure properly documented employees through observable processes.
They never take shortcuts on

criminal background checks or drug screening

in their hiring processes.
They have a documented safety program.
They work to assure they have clear services and transparent pricing.
The Better
While many Michigan janitorial companies are good, some are even better. These building maintenance companies go from good to better by pushing the envelope even further when it comes to best practices. These office cleaning companies go a step further by:
Conducting regular janitorial inspections to assure reliability through accountability.
Utilizing technology like software and apps to improve service delivery and communicate with you the customer.
Using a quality assurance program to stay on track and leave nothing to chance.
The Best
The best janitorial cleaning services do all of the things the good and even better cleaning companies do but take it even a few steps further systemizing nearly every part of their business to assure they have everything in place to knock your socks off with quality, responsive janitorial services delivered consistently at a true value.
What do they do that sets them apart from the crowd? How do they deliver value in outsourcing building services? First and foremost, they are ISSA CIMS GB Certified. With CIMS Certification, a Michigan janitorial company undergoes rigorous auditing and examination to verify these adhere to the industry's best practices as determined by industry leaders. The Cleaning Industry Management Standard offers professional certification that translates directly into better service for you the customer.
How Can You Avoid Going Back to the Drawing Board With Your Cleaning Services Again & Again?

Outsourcing your building's maintenance to a Detroit janitorial company should make your job easier not more difficult. If you have to go back to the drawing board time and time again, you may start to feel like all cleaning companies are the same with lackluster, inconsistent service. If you are searching for the right janitorial services company, consider the following:
Ask how many hours they plan to work per week. Multiply those hours time 4.33 weeks in a month and divide that number into their monthly price. That will give you their facility management hourly billable rate. In Michigan the minimum hourly wage is $8.50. So if the number is anywhere close to $10.00 per hour, the chances are they are doing something illegal that will put your organization at risk.
Don't settle for fuzzy math or confusing pricing. If you cannot compare apples to apples with a clear, precise, unambiguous cleaning bid or janitorial quote, move on.
Consider size. You likely don't need a behemoth national janitorial company but a larger local operation has a number of benefits for your facility maintenance from state of the art equipment to agility to cost savings on bulk goods like paper products. Larger local Michigan facility maintenance companies may even offer additional services like commercial handyman services, window cleaning, preventive maintenance or day porter services.
Determine if they have a quality assurance program that included regular janitorial inspections.
Ask them to explain their people processes from hiring to training to managing and rewarding. Cleaning companies are service companies and as such, depend upon good people to deliver on their promises.
Ask for a copy of all insurance certifications to assure a prospective Detroit janitorial services company is adequately protected and protecting you.
Ask about their green cleaning program and commitment to sustainability and health.
Ask to see their written Safety Plan. If they hesitate or don't send one to you immediately, this is a glaring, red flag. Janitorial services companies who care about their customers and their employees make safety a priority. If they practice safety, they will have such material readily available and be happy to share their efforts with you.
Request that they provide you with documentation from the company conducting employee background checks for every employee working in your facility.
Don't make your job unnecessarily hard by neglecting to do your homework upfront. A little extra work at the front end can save you a ton of hassle, headaches and money down the line.