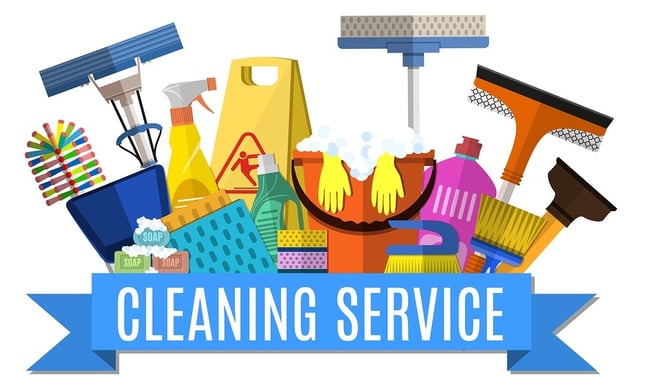 Are You Getting the Office Cleaning Services You Need Or Is It Time To Change Course?
Maybe your office cleaning services started strong but then slipped, almost imperceptibly, until they were operating well below your expectations. Or maybe you have gone through multiple office cleaners and have yet to find one that delivers on their promises of effective, reliable service. Perhaps you have been handling your facility maintenance in-house and it just isn't working the way you need it to. Many Facility Managers reach a point when they realize their office cleaning company just isn't getting the job done. And yet, finding the right commercial office cleaning service isn't an easy feat. There are so many companies and yet so few that are actually poised to deliver a high level of service. While identifying the best commercial office cleaning companies isn't without its obstacles, it is possible. Understanding what you SHOULD be getting and how to identify those office janitorial services that can do it is the first step to finding a true partner in your Facility Maintenance.
Office Cleaning Companies Modernizing Services To Keep Costs Steady
The days of the mop and bucket are long gone when it comes to office cleaning. Office cleaning is a professional service and the best office cleaning companies have continued to professionalize their services in order to meet the demands of their industry. One way that building services companies have continued to improve, find efficiencies and cut costs is by modernizing their services and equipment. Advances in vacuums, floor cleaning machines and more have resulted in more effective, efficient and even green cleaning. While there is a cost to these technological investments, these advances in equipment and practices are saving commercial office cleaning services money and helping them to deliver more value to you the customer. For instance, newer floor cleaners cut cleaning time allowing a janitorial services company to cover more square footage with fewer labor hours. Or consider backpack vacuums, which are lighter, faster and better at safeguarding indoor air quality. And janitorial inspection apps are using technology and mobile apps to deliver the right information to the right people in order to effectively communicate, making sure issues are addressed and remedied in real time. And the best part is that these advancements all save time and money so while they have a cost, it is often offset by the money and time they save. What does this mean for you? It means that better, more effective, responsive and consistent office cleaning services from solid janitorial contractors won't necessarily cost more than office cleaning services that fail to deliver.
Office Cleaning Prices Should Be Clear & Straight Forward
An office cleaning company that plays games with their pricing doesn't deserve your business. Transparent pricing is a must if you are looking for solid office cleaning for your facility. Office cleaning prices are sometime confusing but they really shouldn't be. Clear pricing and easy to understand office cleaning quotes are important for a few reasons. First, they allow you to compare cleaning quotes side by side helping you determine which janitorial service is offering you the best value. Second, you are entitled to know exactly what you are getting from your office cleaning and how much it is going to cost you. Third and final, having a clear understanding of what you are getting and how much it costs helps assure you and your office cleaning company are on the same page with regard to what is expected. It sets expectations from the get go, offers a path to success and helps you both know what success looks like.
Commercial Office Cleaning Services Must Be Tailored to Your Facility
There is no shortage of office cleaning companies. The janitorial marketplace is a big one and companies of all sizes and types will line up in an effort to get your business. There's often the good, the bad and the ugly making it not so easy to find the right fit for your facility. An important component of securing effective office cleaning services is finding a commercial cleaning company that is sized to meet your needs, is professional and follows industry best practices. If your facility is on the larger size or you run multiple facilities, size matters. You need a cleaning company capable of handling the requirements of a larger and more complex operation. If your facility has grown, it is possible you have outgrown your commercial office cleaning company. It could be time to reexamine what you really need from cleaning and whether you are likely to get it from your current janitorial services company.
Using CIMS to Get More Reliable, Consistent, Effective Office Cleaning
If you are rethinking your current office cleaning services, there is an easy, free shortcut that can streamline your search for the right janitorial services. Professional certifications, like the ISSA's CIMS, offer a great way to cut through the sales pitches and noise in order to find the best company for your facility. CIMS certification offers a way for office cleaning companies and other building services contractors to demonstrate their adherence to the highest professional standards. CIMS basically assures that a prospective cleaning company has already demonstrated that they hit the highest marks for reliable, effective service delivery. CIMS certification, offered through the ISSA or International Sanitary Supply Association, is challenging and requires a level of professional commitment that directly correlates to the highest levels of service. CIMS is useful in creating your short list of prospective office cleaning companies. It can help you avoid those companies not likely to offer you the level of service you need. It can also help you avoid wasting time unnecessarily with proposals and walk throughs with companies not set up to succeed.
Find a janitorial company that has invested the time and resources into establishing themselves as an industry leader and adopting industry best practices from the top down and you increase your likelihood of partnering with a cleaning company poised to deliver what you need. You can get the service you deserve from your office cleaning company if you arm yourself with the best information and take the time to invest in finding the right partner for you and your facility.