Keeping a facility clean is no easy task. Janitorial services work hard after hours to provide your building with a deep clean in preparation for the next day. However, this is only half of the picture when it comes to cleaning your facility. While a deep clean at night goes a long way, a lot can happen throughout the work day.
Employees or customers can cause messes or bathrooms need to be restocked with paper towels and toilet paper. These types of situations that happen during working hours are the responsibility of porter services.
You're most likely wondering what a day porter and if you need a day porter. Let's look at the differences between a day porter and janitor to get a better picture of how a facility is taken care of.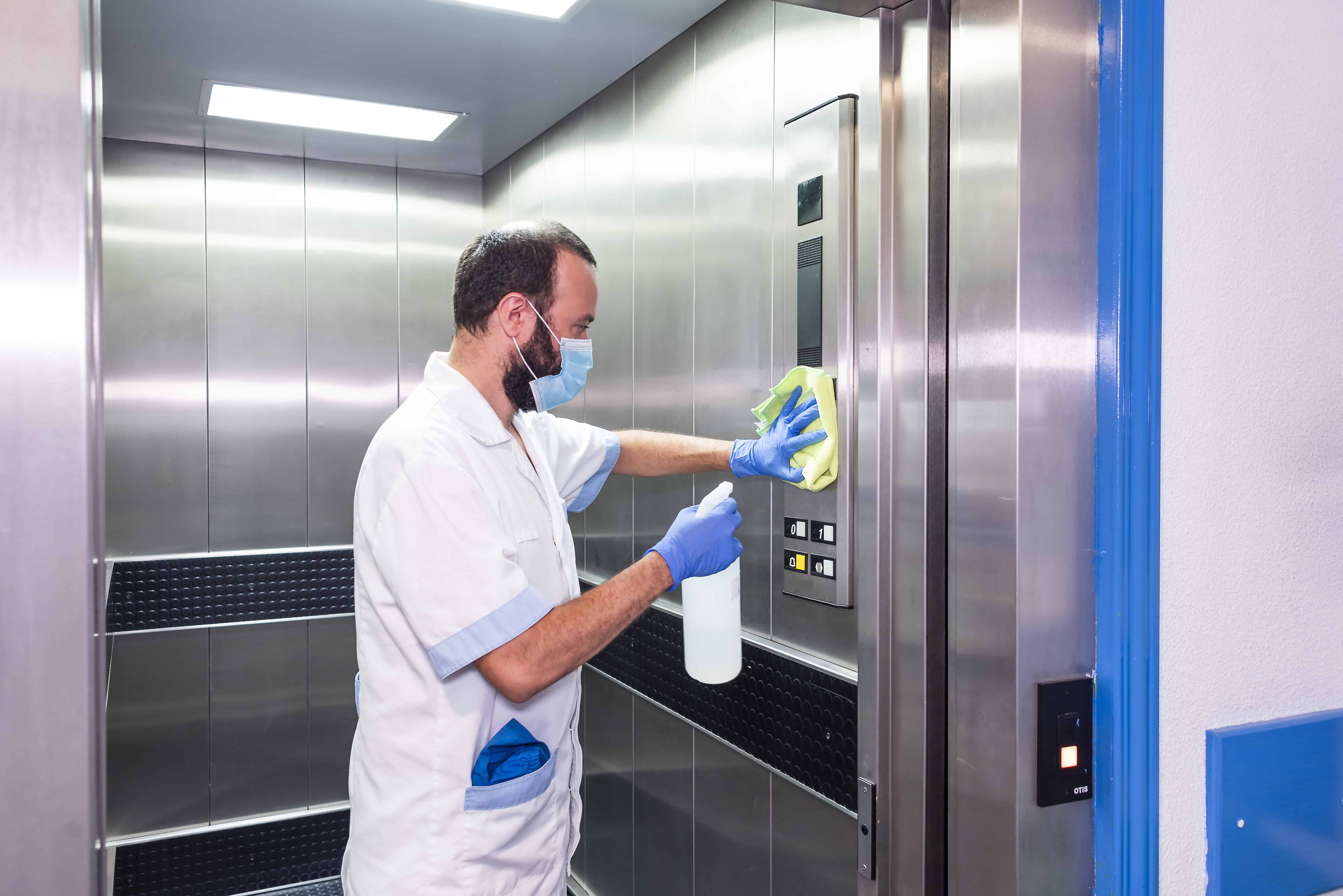 How are day porters and janitors different?
When you look at each job description, day Porters and Janitors differ in two ways; when they clean and how they clean. Traditionally, janitors work throughout the night while the building is closed. They spend their time deep cleaning a facility and perform cleaning tasks that would be difficult to do with employees and customers throughout the building.
Like the name implies, day porters work throughout the day. Porters are more visible to the public and their duties revolve around the needs of the building while it is occupied. Looking a day porter job description, some of the job duties include:
Restocking bathrooms
Emptying trash throughout the facility
Cleaning up messes
Wiping down high touch surfaces
Keeping common areas generally clean
Cleaning up after events
Spot Vacuuming
Some basic maintenance
Keeping lobbies and hallways clean
This doesn't include everything a day porter is responsible for, however it shows how important they are to the flow of a building. Day porters keep a building running smoothly and are very flexible in their response to the needs of a building. That's why it's important to choose a day porter wisely, because so much relies on them.
It's also important to take steps at the beginning of a contract to get the most out of the service. Communication and setting expectations goes a long way towards maintaining a presentable and clean facility in the long run.
How to find a reliable day porter.
When looking for a day porter, it's important to look for services that pay their employees well. If a price is suspiciously low, it's most likely too good to be true. Day porters require training in a lot of different areas and should have access to more training after being hired.
They should be personable, since they will be public facing. It's important to be involved in the hiring process, so that you can find the best match for your facility's atmosphere. If you're interested in hiring a day porter, check out our eGuide below for more tips and advice.