Day Porters play a crucial role in keeping businesses running smoothly from day to day. Whether they are cleaning up spills or restocking a facility's bathrooms, these professional cleaners provide a diverse cleaning service. They clean common areas, public areas, and can provide deep cleaning to provide a clean environment to employees and tenants.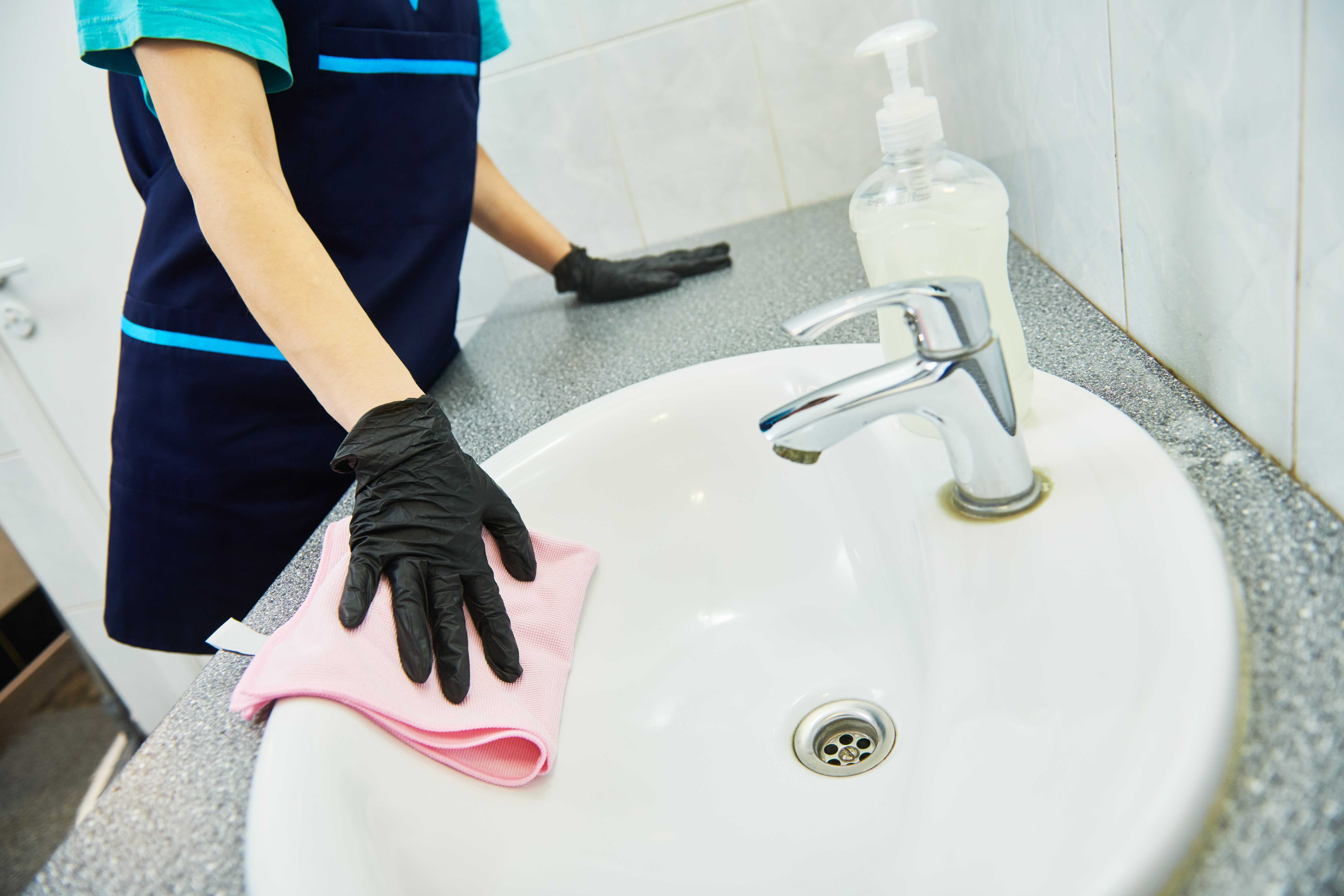 Hiring a day porter service through a commercial janitorial service can be a daunting task, however there are ways to better ensure the success of whoever is hired to take care of your facility. Here are five things you can do to be set up for success when hiring a day porter to work at your facility.
Begin with the end in mind.
Stephen Covey once said, "Begin with the end in mind," which couldn't be more accurate when it comes to Porter Service. It's critical to begin the hiring process with outlining the needs of your facilities. Each building is different, but creating a list of the duties for a potential day porter will set clear expectations from the outset.
With a list of expectations, you can sit down with your Janitorial Service Provider and collaborate on a position schedule that addresses what's most important for your facility. Your Janitorial Service Provider will be able to help you flesh out realistic objectives for hiring a Porter Service so that you aren't underestimating or underestimating what a day porter can do.
Once you've laid out your objectives for what you want from a Porter Service, it's up to your Janitorial Service Provider to hire the right person for the job. It's a good idea to ask what wage would be offered to a potential hire. If it's too low, then that's a good sign that the position is being filled from a below average pool of candidates.
It's perfectly reasonable to ask your Service provider to fully disclose what they are paying and their cost associated with your Porter Service. Transparency and honesty are the bedrocks to a solid business relationship with any type of service provider and establishing this early can help you avoid miscommunication down the road.
Play a role in the hiring process
Beyond checking your Service Provider's standards when hiring a day porter, it's best to take an active role throughout the hiring process. Remember, whoever is hired to clean your facility needs to be someone you trust behind the scenes as well as in a customer facing position.
Ask your Service Provider to meet the Porter before they are offered a job. At the end of the day, it's your facility and you have to be comfortable working with that person and feel like they are a good fit. You want to make sure that they will get along with your facilities manager, since they are going to be working together.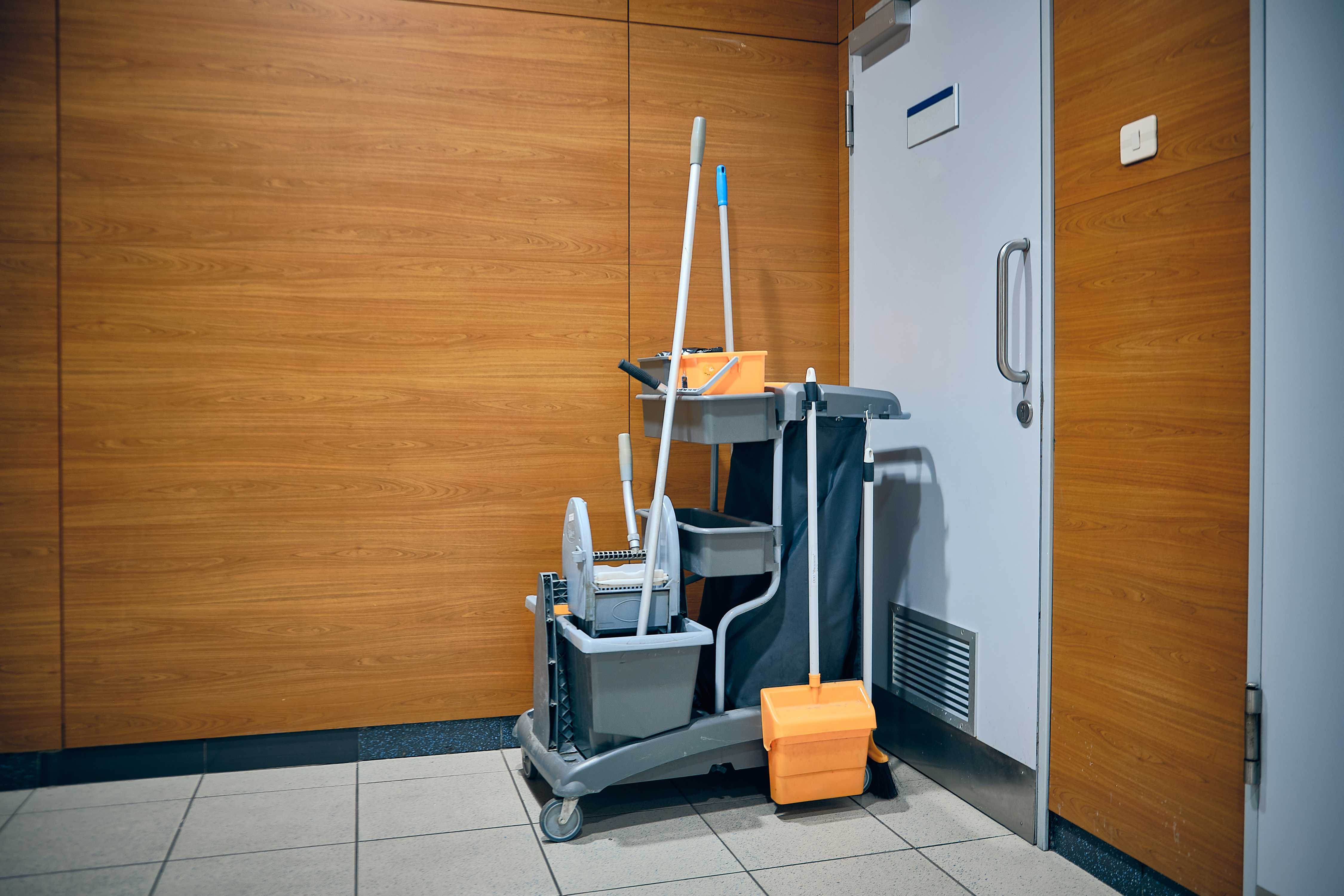 Make sure they are properly trained
After agreeing on a candidate, the next step is to make sure that your Service Provider has a good plan to properly onboard and train your Porter Service. With today's tight labor market, new employees can leave as quickly as they come if they feel like they aren't adequately supported.
Support includes good training and well-documented expectations. It's important that your Service Provider actively takes steps to retain new employees, especially after finding the right candidate for your facility.
Provide ongoing support and training.
The final thing to do to ensure a day porter's success is provide them with ongoing support. No matter how much of a perfect fit the candidate is for your facility, if they don't continue working or quit, you're back to square one.
Providing ongoing support can look like offering paid training opportunities as well as potential advancement opportunities down the line. Engaged employees care about their work more and are generally dedicated to their job.
A good Janitorial Service Provider needs to have an employee engagement program in place to keep their employees supported and focused on your objectives.