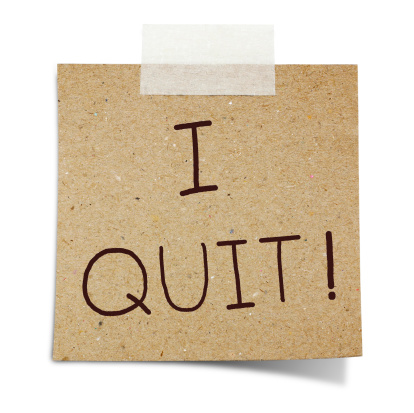 Think It's Not Your Problem, Think Again
Do you think your janitorial service's high employee turnover is their problem? Think again. High turnover from your cleaning services contractor can spell big problems for you and your facility. What kind of issues might your cleaning service's high turnover cause for you?
Safety – As more and more new people come in and out of your building, there is a greater chance that your janitorial company isn't doing the due diligence and screening required to keep you, your facilities, your employees and customers safe.
Poor Quality & Unfinished Work—Too much turnover chips away at the job you are getting from your commercial cleaning company. Employees being trained and newly hired team members typically get less done in their shifts and are significantly more likely to miss tasks, damage equipment and waste supplies as they train and grow accustomed to their duties.
Cost—Employee turnover has hard costs attached to it and those costs are generally passed along to you the customer either through pricing increases or decreased services. The cost of replacing employees who leave is significant. Recruiting qualified candidates, interviewing, screening and training them takes time and represents a significant expense. The reality is that most of the increased costs are passed along to you, the customer.
When you as a Facilities Manager are paying higher prices for less experienced cleaners, the value of what you are getting goes way down. Why pay more for less when there are experienced professional cleaning companies out there that offer a significantly lower turnover in their staff at a reasonable, competitive price? Especially when hiring a janitorial contractor that experiences a high rate of turnover, even if they came in with the lowest bid, will cost you real money down the road.
Does Your Janitorial Company's Unofficial "Policy" Affect Employee Turnover?
The reality is that if your janitorial company's unofficial policy is "Minimal or No Training, No Appreciation and Low Wages", they will eventually suffer from high turnover and drop a whole heap of dirty, messy, complicated problems right on your facility's doorstep.
But isn't employee turnover high in all lower-skilled, lower wage jobs you might ask? That is true in many cases, in fact the national average for turnover in the janitorial industry is approaching nearly 200%! But professional janitorial companies with a great reputation among employees and customers alike can often achieve significantly reduced employee turnover, even within an industry that all too often seems plagued by people problems.
How Some Janitorial Companies Keep Employee Turnover Low
Not every cleaning company is a revolving door of employees. What makes some companies better at finding and keeping good employees? A solid, professional janitorial contractor and cleaning company in Michigan is mindful of many things in their organizations including technological advances in the building services industry, ongoing training, management systems to insure accountability and responsiveness, recognition and reward programs-- all created to keep their teams operating efficiently.
The best janitorial companies require their employees to complete training programs that offer more than just lip service. Real training should prepare employees for the duties they will perform and give them the know how to be fully to do their very best work. Giving employees the ability to succeed on the job with training and management results in happier people and actively reduces turnover. Likewise, once you have a great staff, employee recognition and advancement programs help you retain the best people. At Stathakis, we know that we are only as good as our people and finding the right people has always been a priority because we know that every other success we have comes directly from our people --this first most important component.
We know first hand the advantages to carefully screened and trained janitorial employees, in fact, these advantages have helped us build a strong local Michigan janitorial company with a solid reputation. For example, we work daily to build and maintain a culture that values our people. Because of our constant efforts to improve and learn everyday, our turnover of less than 40% blows away the industry average turnover of 200%! Stathakis significantly outperforms other companies within the janitorial and business services industry. You might be wondering how do we do it? Our competitors sure do.
What makes us successful is our core values. Unlike the "unofficial policies" that get in the way of good work, our core values support our team, our customers and our community. At Stathakis, we inspire our people to learn everyday. We never get complacent and we always work toward improving, from formal training sessions which all of our employees attend regularly, to industry seminars, to procedures that help us learn from our mistakes so that we can continually add value to what we offer our customers.
We strive to do everything we do from the big jobs to the little details with enthusiasm. We make work a fun and rewarding experience and this keeps our most valuable people from looking elsewhere. We don't just pat our team on the backs, we reward them with programs like Open Book Management , incentives, recognition opportunities and more. At Stathakis, we offer our customers and would be customers the best value in janitorial, cleaning and maintenance services. Our competent and highly trained staff, our low turnover and our consistent drive to provide Complete Customer Care, make us one of the most respected business of our kind.