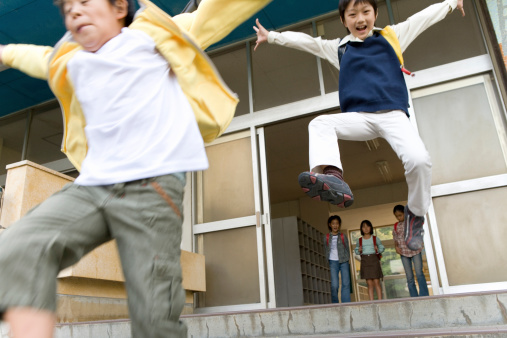 As Seasons Change, So Do Your School Cleaning Needs
As seasons change, so do the needs of your school. Summer may seem all too far off, but we know how quickly it comes up. No administrator or facility manager wants to get to summer or even the new school year without a solid plan for getting their institution in good shape and ready to learn condition. What can you do to make sure you are prepared and use the down time to your school's advantage. And how can you work with your janitorial service or school cleaning company to make sure your educational facility is in good working order?
Summer Can Be a Good Time to Reboot or Get Caught Up With School Cleaning
Summer is a favorable time for your school or campus to make updates, repairs and even do the deep cleaning that can be more challenging is a school operating at maximum capacity. General maintenance during the summer months assures optimal operation during the hectic school year. With school maintenance budgets continually being cut, it is critical that schools work with their school cleaning companies to get the most out of the maintenance resources they have at their disposal. Thoughtful maintenance planning is the answer to insuring that our schools remain operational and safe when students return.
Is It Time to Rethink Your School Janitorial Service?
With summer approaching, it may also be a good time to reevaluate your school cleaning service or janitorial provider. Are they doing the work they promised? Are they communicating with you and meeting your expectations? Are they working with the budget you have? If the answer is no, perhaps you should be investigating a school cleaning service that will better meet the needs of your facility. You might also be thinking about outsourcing your school janitorial service to save money and time. If you are happy with your school cleaning service, this time of year is still a good one to reevaluate the changing needs of your school or campus. Are you taking on significantly more students? Have you had an addition or renovations that might change what kind of facility maintenance you require? Have your budgets loosened a bit or do you actually have less money to work with in the coming year? A solid school cleaning service can help you work with the budget you have to get the most from it and keep your school in tip top shape.
Prioritizing Your Summer School Cleaning Inside Your School
When it comes to your buildings, summer can be the ideal time for general repairs and detailed cleaning that are easier without the usual everyday traffic of students and staff. A thorough inspection of your school can help your school cleaning or school janitorial maintenance company identify areas that might require your attention. School building maintenance projects like wall repair and painting, professional floor care, power washing, complete window cleaning and even construction cleanup after summer renovations do more than just benefit a school's appearance, they also create a positive, engaged learning environment. Many of these more involved school maintenance projects would interfere with classroom learning during the normal school year. School building maintenance can include anything inside or outside, including the roof, ceilings and floors. Likewise, summer is a great time to clean and make repairs to heavy traffic areas like bathrooms, bathroom stall doors and more. The central goal is to concentrate on those areas in the school that need the most attention and addressing the need as efficiently as possible.
Don't Forget Your School's Exterior Maintenance & School Equipment Maintenance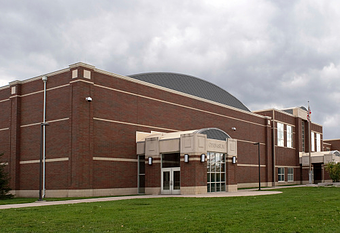 Summer is also a good time to take a closer look at equipment used year-round to keep your school running smoothly. Routine maintenance and care during the school year are advantageous, but the extra effort in the summer can extend the life of your lights, boilers, HVAC systems, sprinklers, plumbing and more. Professional maintenance can help limit time consuming and embarrassing interruptions in the school day and limit the risk of expensive and catastrophic accidents.
As important as it is to maintain the inside of your school, your school cleaning service or school maintenance service should inspect and maintain the surrounding property including outdoor lighting, playground areas, landscaping, windows and more.
School Cleaning & Maintenance, Focus On What Matters Most
Many administrators and school facility managers tell us the school years so demanding and fast-paced that there is little time for planning the ongoing maintenance their facility needs. Thus summer can be just the right time to give more of your attention to keeping your school in good shape and addressing anything that got missed during the school year. What areas should be on every school's cleaning and maintenance checklist?
Classrooms
Common Areas
In-school Equipment Like Lockers
Windows, Walls & Doors
Corridors, stairs & Vestibules
Playgrounds, Walkways & Landscaping
Recreational Equipment
Restrooms
Plumbing, Fixtures & Drains
Lighting, New Bulbs, Repairs & Cleaning
HVAC
Work with your existing school janitorial service or use the downtime to find a better school cleaning company or outsource your school janitorial work to get up to speed and start the new school year prepared and ready to go.