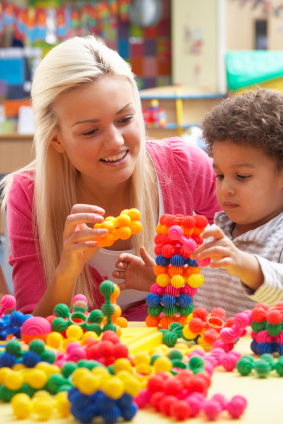 With the continued belt tightening required in both public and private schools around the country, more and more schools are choosing to outsource their janitorial services. There are significant benefits to outsourcing:
Educators and support staff can keep their focus on the job of educating our kids.
Outsourcing school cleaning can add significant financial savings.
A clean school provides the very best environment in which to learn.
Offload many of the management tasks relating to cleaning a school to an outside company that has this as its singular focus.
Save Money & Time
A professional school janitorial company is experienced and qualified to handle all of the incidentals involved with keeping your school clean. For instance, your school janitorial company procures cleaning products and supplies at cost. Likewise, a professional outside janitorial company will handle hiring, background checks and payroll for you. You don't have to worry that you or your staff may miss an important piece in the process that will come back to haunt you later. A reputable, professional school janitorial service is well informed on how to qualify and background check employees to make sure you have the right people managing your school. Likewise, with many programs on the line in both private and public schools, the money you save on outsourcing your school cleaning can be redirected at critical programs that might be on the chopping block or for other vital classroom needs.
Get Responsive, Flexible & Expert School Cleaning Services
When working with kids, the only thing predictable is that the unpredictable will happen. A school cleaning company that offers a quick response time can help you deal with unexpected issues immediately. A highly regarded school janitorial service will work hard to earn your business and likely offer a responsiveness that is hard to get when you go it alone. With Stathakis for instance, we offer a 10-Minute Response Guarantee to make sure we offer the kind of responsiveness busy schools require.
The right school janitorial services can offer you a high level of flexibility and expertise. School cleaning like any other industry, requires capable and well trained employees. Outsourcing school janitorial services can ensure that custodial employees have undergone rigorous background checks and are well trained in their field, trustworthy and dependable.
School cleaning is replete with ebb and flow moments. Peak times like end of year or preparing to open the doors for the new school years can require more preparation than day to day operations. Likewise, parent nights and major events like graduation can use extra preparation and post-event clean up. By outsourcing your school janitorial services, you can freely adjust the amount of people on your janitorial staff as needed, paying only for what you need, when you need it.

To Find the Right School Janitorial Services, You Must Do Your Homework
Homework isn't just for the kids, right? A little homework upfront can save you money, time and headaches down the road. Not all cleaning companies operate on the same level. With the economic issues currently effecting the Metro-Detroit area, fly-by-night cleaning and custodial companies are popping up all over in an attempt to make what they think is "easy money." The reality is that just like education, with school cleaning the longer you do it, the more you know. A company that has been in operation more than
five minutes, has likely already worked out the kinks and has practices in place to avoid many of the problems that plague a new janitorial provider or other cleaning companies with less experience. When looking for a company to outsource your school cleaning, consider the following important factors.
How long have they been in business?
Do they regularly take on school and custodial accounts?
What is their process for finding & vetting new employees?
Do they have an established environmental policy?
Do they have customer testimonials?
Do they have a established system to give you accurate pricing information?
New Isn't Always Better
A long-standing and well-established janitorial service company is going to offer a level of service, professionalism and responsiveness that you need in a public or private school
environment. No one wants to be the school that a newly established janitorial "cuts their teeth" on. It is always wise to choose a reputable company that has years of service under their belt. The longer you do something, the better you get at it and a new business simply doesn't have the experience to predict problems and find the best people. An established school cleaning company who has handled many school accounts is much more likely to have all the right boxes checked. A professional janitorial service will be insured, certified, and have a clear and organized service plan.

Why Proper Backgrounds Checks Are Critical
In a word, kids. In any private school or public school, the safety of our children is paramount. Any people allowed to be on campus must be thoroughly vetted and have passed extensive background checks. Our children and staff deserve nothing less. Many companies fail to take the time and effort to satisfy this critical element. Background checks including things like criminal background check, employment verification and personality testing are all vital to the safety of your student body. Any school cleaning company or janitorial service that isn't doing these things is putting you, your students and staff at unnecessary risk.
Environmental Safety Can't Be An Empty Buzzword in School Cleaning
Janitorial work involves the use of many chemicals. With today's advanced cleaning technologies, more schools are choosing to go with janitorial companies that offer green cleaning to reduce student and staff exposure to dangerous chemicals. But all too often, green cleaning is an empty sales pitch with no real teeth to it. A reputable school cleaning company should be able to show you what green cleaning means to them. Perhaps they have green cleaning certifications or a thorough green cleaning training process that goes beyond buying a few "green" cleaning products. It is your right and responsibility to ask a prospective school custodial company to show you just how committed they are to green cleaning. For the health of your student body and the environment, you are wise to select a janitorial company with an established environmental policy.
Great Janitorial Cleaning Service Companies Rely On Systems
Like any other industry, in janitorial services there are issues likely to come up and areas of improvement that will need to be addressed. A proven and professional janitorial services company works to anticipate these issues before you do. A school custodial company with a solid track record has systems in place that help them keep things running smoothly wherever they operate.
At Stathakis for example, we have a number of systems in place that help us ensure we deliver a high level of service day after day. We worked hard to earn your business and we will continue to work hard to keep it. We understand you have options and we continually strive to be the best among your choices. We employ systems like Open Book Pricing to provide you with detailed pricing information and accurate quotes that you can use to compare apples to apples among janitorial service providers. Likewise, we also offer Open Book Inspections. Open Book Inspections help keep you informed without getting directly involved. Once a month, every item we note during our regular inspections is immediately delivered via e-mail in summary and detail formats.
Additionally, we assign an area supervisor to each school. That supervisor will conduct site walk-throughs with custodial employees. Each time an area supervisor visits a building, you are mailed a full report. This checks and balances system helps provide the most consistent quality for our clients. As a school administrator, you need peace of mind from your school custodial services. Our 10-Minute Response Guarantee ensures any issues or problems are handled quickly and efficiently.