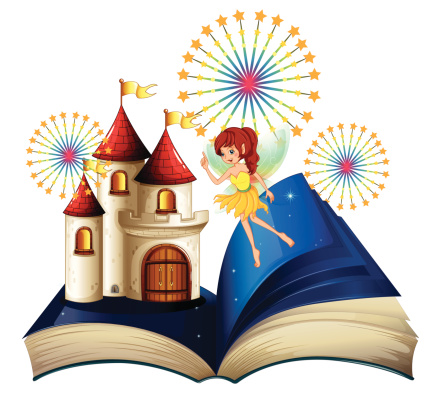 Finding the best commercial cleaning service may feel like an epic quest straight out of a Peter Jackson directed trilogy. You wander through valleys and hills searching for the one, true commercial cleaning service that will deliver on their promises of legendary service. Cleaning crew after cleaning crew are vanquished in the mission to find a commercial cleaning service worthy of your kingdom. Finding a trusted, competent and consistent commercial cleaning service can feel like searching for a legend that's pure myth, but it doesn't have to be that way. There are some fairly easy and straightforward tips to help you find the best commercial cleaning service and keep your realm sparkling and your glass slippers streak free.
Transparent Pricing
All too often a commercial cleaning service can come to you looking like Cinderella and then a few weeks in, the clock strikes midnight, and things begin to look very different in the light of day. Maybe you have had the experience where your commercial cleaning service starts strong but the quality the work breaks down over time. Things that used to be done just aren't done anymore and you are asked to pay extra for things that used to be included. With the best commercial cleaning services, you will get transparent pricing. What that means is you know and they know exactly what you are paying for. Having transparent pricing with your commercial cleaning service allows for accountability all around. You and your commercial cleaning service have a straightforward way to assess whether they are doing their job or not. Likewise, when you understand what you are paying for, you can more accurately compare commercial cleaning services to save money find the best deal.
Responsiveness
Does the commercial cleaning service you're considering respond quickly to customer issues? When you ask this question, the answer will no doubt be yes. This is because prospective commercial cleaning companies can say anything to secure your business. It is important to separate a real plan from just another fairy tale. The key here is to ask to see their plan. The best commercial cleaning services will have a clear written plan/policy on how they respond to customer requests, complaints and other issues. The reality is your perfect Prince charming is the stuff of fairy tales, in real life even the best commercial cleaning services will need some feedback from you to care for your facilities optimally. A critical component of any commercial cleaning service is going to be there ability to respond quickly to what you need. Any commercial cleaning service that doesn't have a clear, written communication plan to share with you simply isn't serious about customer satisfaction.
People
Perhaps you have had a commercial cleaning service with a revolving door of new characters coming into your facilities. High levels of attrition being new people coming in to your facilities which can present both security and quality issues. A commercial cleaning service is only as good as its people. The best commercial cleaning services will find, hire and train the best people. Likewise, they will manage and reward their teams in such a way to get the best performance from them. Attrition is still a fact of life in any commercial cleaning service but the best cleaning services will have in attrition rate well below national averages. Happy people and low attrition meeting your commercial cleaning crew comes motivated and ready to work.
Reputation
Having a large facility that requires commercial cleaning services is kind of like having a Dragon that must be slayed. How would you find the right knight to vanquish the Dragon? Would you believe just anyone who boasted of their Dragon slaying abilities? More likely, you'd ask around. When it comes to finding the best commercial cleaning services, who you know can be important. It can be helpful to ask other people in your industry who cleans their buildings. Likewise vendors and other related businesses can be a helpful resource when looking for the best commercial cleaning service. No one is perfect and even the best commercial cleaning service works diligently to keep their level of service high. Still, the best commercial cleaning services have earned a solid reputation for the work they do and the attitudes, actions and achievements that promise a high quality commercial cleaning service.
Certification
Industry certification like the ISSA CIMS, can ensure that you get a prince and not a frog. Industry certification requires commercial cleaning services to hit determined benchmarks for green cleaning, service, people, communication, training and more that taken together insure your commercial cleaning service is dedicated to and ready to give you premier commercial cleaning. Essentially, going with the commercial cleaning service that has secured professional certification from an industry organization is like magic to save you the time of doing due diligence.
Get Your Happy Ending With the Best commercial Cleaning Service
Finding the best commercial cleaning service doesn't have to be a fairytale if you know what to look for. A commercial cleaning service that values their people, offers transparent pricing and true service responsiveness and has a solid reputation will slay the Dragon that keeping your facilities in great working order can be and make your facilities feel like the gleaming kingdom they can be. Professional certification like the ISSA CIMS can be a shortcut to finding the best commercial cleaning service should you need it. Either way, there are truly exceptional commercial cleaning services and finding one for your facilities is in fact possible and will make your job and life much easier in the long run.