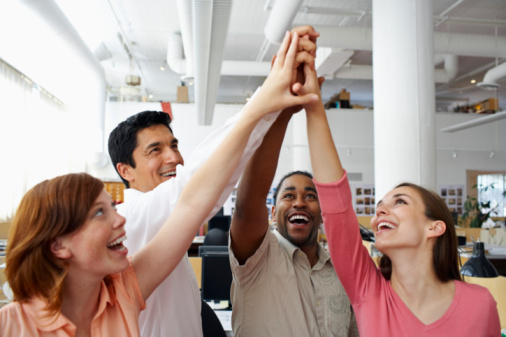 Many business owners and office managers have already discovered the benefits of retaining a solid and dependable commercial office cleaning service. And yet there are still those that have either settled for a subpar office cleaning company that leaves a lot to be desired or they have given up on an outside cleaning company altogether and are trying, and usually failing, to tackle office cleaning in-house. Why should you consider hiring a professional and reputable commercial office cleaning service? It can feel like just one more area where money is going out and not coming in but a clean work environment can have a sizable impact on your bottom line. When the job of keeping your offices in good working order is done well, it can save you money in lost sales and customers, low employee productivity, morale and high turnover among your best people. Trusting your commercial office cleaning to a solid cleaning company that concentrates on professional office cleaning can save you money in the short-term and in the long run. There are some significant costs when it comes to trying to handle your office cleaning in-house or leaving a poorly performing office cleaning company in place.
Using Your Own Employees For Office Cleaning Is Not Ideal
If you want to save money, unloading cleaning duties on your current staff is one of the worst mistakes you can make. A receptionist, cashier or other employee is likely going to be unresponsive to being asked to clean toilets. It isn't that cleaning is beneath them but unless specifically hired to clean, it will feel that way to many employees. Likewise, the work of cleaning can be kind of gross and employees dressed to work with customers or in their own clothes are not typically going to appreciate scrubbing sinks or working with chemicals. All too often when you ask your employees to pick up cleaning duties you will find that these important tasks o delayed in favor of other more pressing work or they remain undone altogether. Over time, this can lead to a lack of ongoing maintenance, a dirty and often unhealthy work environment, absenteeism, job dissatisfaction, responsibility shifting causing discord between employees and ultimately higher employee turnover.
Maybe you are thinking about hiring your own dedicated office cleaning team. Do you really need more responsibility on your plate? Are you prepared to divert your time and energy to recruiting, hiring, training, background checks, disciplinary action, firing, overtime control and payment and benefits administration? More than likely, your time and energy is better off directed at improving your bottom line. Between healthcare costs and the money and time involved in administration of more employees, there are significant costs associated with employing over contracting. Likewise, attempting this is like running a completely different business within your core business, even if you can do it well, it still draws from time to can devote elsewhere.
Let Cleaners Clean & Your People Do the Jobs They Were Hired to Do
Successful business people understand that there are often major advantages to hiring an expert. Any one in any business will get better over time and if they really care about the job they are doing and their customers, they will get much, much better. When you hire a well run commercial office cleaning company, you can get a well maintained and properly cleaned office. And it might be a lot cheaper than you think because experienced commercial office companies may understand how to best work with the budget you have to get the kind of office cleaning you need. When you concentrate on your business and let a commercial office cleaning company keep your workplace in tip top condition, everyone wins.
A reputable and trusted commercial office cleaning company will keep up with changes in the cleaning industry including updated federal and state regulations. That means you don't have to. The right office cleaning company will be completely cognizant of liability issues related to maintenance tasks and the people carrying them out.
Optimize Office Cleaning With the Best & Most Affordable Products, Equipment & Training
When a company is primarily focused on cleaning as their core business, they have likely spent the time and energy needed to secure the best prices on the quality supplies and equipment to keep your offices sparkling clean. Letting a commercial office cleaning company maintain your facilities means you can opt out of expensive equipment and supplies purchases. You don't have to buy them, maintain them or replace them. And while you might have to initially work with your commercial office cleaning company, when a little direction, a great office cleaning team will do great work with little direction or management from you. Even with new hires, the right office cleaning company will get any new hires up to speed quickly so that you have nearly continuous high level cleaning without you doing more work. The right commercial office cleaning company will also offer a menu of services that while you may not need regularly, are nice to have for ongoing maintenance. Need carpet cleaning, window washing, tile waxing, painting or drywall repairs? It is nice to go to a contractor you already have an established positive relationship with.
Keep Your Focus On Your Business
Has it always been a dream of yours to run a commercial office cleaning business? If it is, then go for it. If it isn't, then hiring a solid commercial office cleaning company will serve your needs best. Managing more people requires time and resources. What is your time and that of other high level personnel worth? Are you making money when you ask your employees to maintain your office and facilities? Hiring a commercial office cleaning company will give you and your employees more time to focus on tasks and issues central to your business and the bottom line.