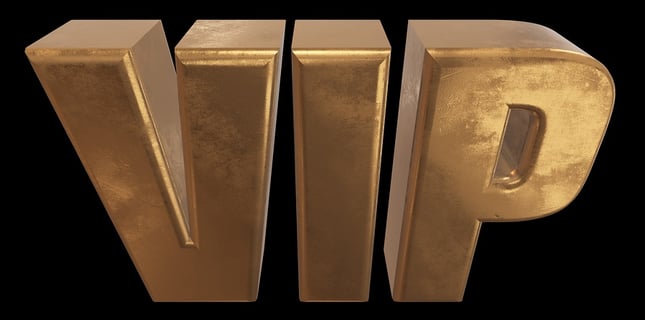 Don't Let Your Carpets Be An Image-Killing Eye Sore
The appearance of your commercial carpet is important. Customers, employees, tenants and visitors enter your facility and immediately take note of wear, tear and stains. It is human nature for the eye to go right to imperfections. Your building's image is comprised of a variety of factors, but dirty, worn, stained carpets are never going to earn high marks or bolster your reputation. Office and facility carpeting is a significant element of your facility's image. Stains, spots, wear patterns and more stand out and are distracting at best, disastrous at worst. When someone enters your facility for the first time, you want them to see a gleaming front door, clean windows, shining floors and fresh, well-maintained carpets. Not only does effective commercial carpet cleaning improve your carpet's appearance, it helps protect carpet long term, saving you the hassle and expense of early replacement. So we understand getting carpets cleaned regularly is important but equally important is WHO cleans your carpets and the level of quality and service you get. Want to get VIP treatment from a commercial carpet cleaning company? Want to know the most important factors in getting quality carpet cleaning that is safe, effective and affordable?
Sure I Want VIP Commercial Carpet Cleaning, But What Is It?
When you are a VIP, you get what you need without having to continually ask for it. As a VIP, you aren't usually waiting, you get what you need fast. With VIP status, you get things or a level of quality beyond the typical, everyday experience. When you are a VIP, you feel special, important and heard because your needs are being met and then some. So what does VIP treatment look like when it comes to commercial carpet cleaning? And how do you make sure your commercial carpet cleaners will roll out the red carpet for you? In order to meet real VIP levels of service, a carpet cleaning company must hit a number of important benchmarks. These are as follows:
Carpet Methods Must Be Effective & Efficient
Carpet Cleaning Company Must Use Technology to Improve Service
Carpet Cleaning Must Be Green
Carpet Cleaning Company Must Have Clear Pricing
Carpet Cleaning Service Must Be Individualized
Carpet Cleaning Company Must Employee Highly Trained & Knowledgeable Technicians
Cleaning Company Must Be Fully Insured
Cleaning Company Should Be Industry Certified
Carpet Methods Must Be Effective & Efficient
Carpet cleaning has taken huge leaps and strides in recent years. The available technology has gotten better and better. The newer better methods of carpet cleaning are not only more effective, they are more efficient with regard to cost and time. Detroit commercial carpet cleaning companies that invest in better, more efficient equipment tend to operate at higher volumes. On the other hand, dated methods like Bonnet cleaning not only prematurely wear carpets, they aren't very effective and can even void your carpet's warranty. Most experienced, professional carpet cleaning companies now employ better, more effective methods that far outperform harsher older ways of cleaning carpets. The gold standard in effectiveness, reliability, safety and deep cleaning is truck mounted hot water extraction carpet cleaning. Truck mounted hot water extraction carpet cleaning gets carpets the cleanest and with short drying times, carpets are back in service in a flash.
Carpet Cleaning Company Must Use Technology to Improve Service
Experienced, professional VIP carpet cleaners know that carpet cleaning technology has moved way beyond the dated, ineffective methods of the past. Why are some carpet cleaners still stuck in the past using dated methods like Bonnet carpet cleaning when they could offer VIP carpet cleaning services? A few reasons actually and they all boil down to money. First, continuing to use old equipment is cheaper than investing in new, better equipment. Second, older, harsher methods like Bonnet cleaning, while ineffective, are easy and cheap to train new employees on, so less money needed to train and less incentive to retain great technicians with competitive pay and benefits. The reality is that only a carpet cleaning company that invests in technology for both equipment and service delivery is poised to offer the real VIP carpet care you and your facility require.
Methods & Solutions Must Be Green
Green carpet cleaning can apply in different ways. For example, low moisture carpet cleaning methods like the Whittaker method are green in that they use both less water and resources, and environmentally sound cleaning solutions. Even when we talk about green carpet cleaning, chemicals have their place. Whether you are cleaning carpets or treating spots and stains, carpet cleaning solutions can be highly effective. And yet, if your commercial carpet cleaners don't use caution with chemical use or they unnecessarily overuse chemicals, your carpet and health and safety of your facility may be compromised.
A Carpet Cleaning Company Must Have Clear Pricing
There should be no surprises when it comes to your commercial carpet care except perhaps, carpets looking cleaner and better than promised. Shopping for your floor maintenance isn't easy because a higher price isn't an indication of VIP service yet low, low pricing should be suspect. In order to get real value from your carpet cleaning, you have to look deeper than price. Still, your carpet cleaning company should understand you have a responsibility to manage cost.
Carpet Cleaning Services Must Be Individualized
There are no one size fits all solutions for commercial carpet care. Each building and budget is different and building traffic and wear can vary considerably. The best carpet cleaning companies will come up with a plan specifically suited for your building, your budget and even your building's use and traffic patterns. Likewise, the more professional commercial carpet cleaning companies often offer carpet appearance management programs where routine maintenance is scheduled to keep your carpets looking great throughout the year.
Highly Trained & Knowledgeable Technicians Key to VIP Service
Who cleans your commercial carpeting is as important as the methods used to clean them. Up to date carpet cleaning equipment and targeted carpet cleaning chemicals demand more training than older, dated and ineffective methods. Commercial carpet cleaning is far more effective when technicians understand how to treat different stains and work with the carpet manufacturer's recommendations with regard to specific products. If a carpet cleaning company doesn't train their people on everything from how to use the carpet cleaning equipment most efficiently to chemical safety, you are not going to get a VIP level of clean.
Cleaning Company Must Be Fully Insured
Insurance is a must have for a professional carpet cleaning company. There is no reason to put your business and security at risk with a company that takes shortcuts with something this critical. There are four forms of coverage your Detroit commercial carpet cleaner should have. These are general liability, workers' compensation, automobile liability and an umbrella policy. General liability protects your assets against a variety of claims for alleged negligence or wrongdoing by your Carpet Cleaning Company. Workers Compensation Insurance covers job-related accidents that injure, disable, or kill an employee. Automobile Liability Insurance protects people and property from accidents that occur involving your cleaning company's vehicle. Finally, umbrella policies add a further layer of protection by covering all losses in excess over General Liability, Workers Compensation and Auto Liability Insurance. At least the first time you use a carpet cleaning company, it is a good idea to verify their coverage.
Cleaning Company Should Be Industry Certified
Industry certifications like, CIMS or the Cleaning Industry Management Standard, can help you find the VIP commercial carpet cleaning services you deserve. CIMS is a voluntary certification offered by the ISSA, International Sanitary and Supply Association. ISSA certification offers professional cleaning and maintenance companies the opportunity to demonstrate their commitment to their industry and show they meet the highest standards determined by industry leaders. The CIMS is among the most rigorous and difficult levels of certification offered. Partner with a CIMS certified building services company and your chance of getting VIP service goes way up.
Get the VIP Service You & Your Facility Deserve
Here at Stathakis, we offer every client a VIP level of service. After more than 30 years of experience caring for facilities here in Southeastern Michigan, we have honed our ability to bring our customers the very best. Our carpet care is green, efficient and we use the most effective technology to get your carpets cleaner than they have ever been. Not only do we use the most innovative, effective commercial carpet cleaning methods, we offer value through both VIP service AND competitive pricing. We know different facilities have different requirements, so our carpet cleaning methods are tailored to fit the specific needs of YOUR facility. We employee highly trained technicians and we work hard to train every person who enters your facility to align with the VIP experience we seek to provide each customer. Not only are we fully insured, at Stathakis, we have achieved CIMS, a building services certification that signals quality. For more information on how you can get carpets cleaner than they have ever been and get the VIP service you are looking for, please contact Matt Brown, Stathakis Special Projects Manager at #800-278-1884.