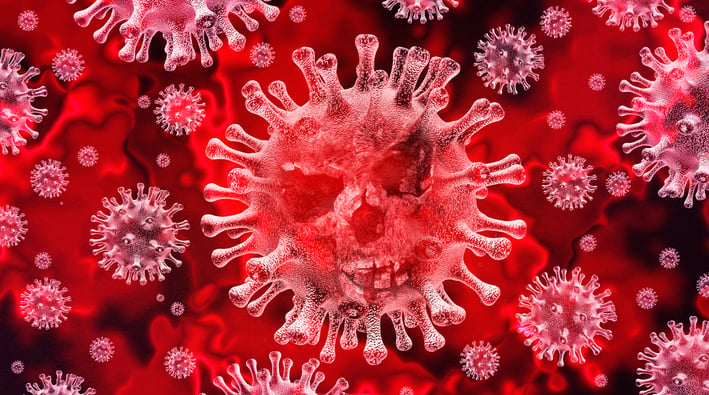 Flip to any channel and any news outlet and they are sure to have coverage of the coronavirus. Check in on social media and you will hear about long lines at Costco as people prepare for the worst and updates about testing and prevention. Just today, racing to confront the mounting public health threat, key lawmakers in the House and Senate reached a deal to provide over $8 billion in emergency aid to combat this new hazard. With all of the coverage and concern around the coronavirus disease 2019 (COVID-19), many Facilities and Property Managers are asking what they can or should be doing to help prevent an outbreak of COVID-19 in their facilities. PLEASE CLICK BELOW TO DOWNLOAD FULL WHITE PAPER IN PDF FORMAT.
Coronavirus: What It Is & Why It Matters
Is the coronavirus as big a threat as media reports would indicate? Of course the media loves a headline but it is wise to arm yourself with good information. According to the Centers for Disease Control and Prevention, COVID-19 is spread mainly from person-to-person, due to close contact (within approx. 6 feet), and through respiratory droplets produced when an infected person sneezes or coughs. Likewise, there can be transmission via infected surfaces.
This means that the most critical method of reducing transmission in your facility is adequate hand washing, reducing person-to-person contact, and reminding people to stay home if they are feeling sick to avoid infecting others. Along the same lines, an important element of transmission prevention is proper surface cleaning and sanitation techniques performed by your commercial cleaning company or janitorial service.
What this means for your facility is that while enhanced cleaning and disinfection protocols are important, the most effective method for preventing virus transmission is to educate occupants on proper physical interactions and good hygiene. It is also wise to note that because coronavirus disease 2019 is an emerging threat there is a lot we don't know about it. As information on COVID-19 is updated, we suggest you visit the CDC and WHO websites for the most current facts and information.

What Your Building Service Contractor Should Be Doing to Help Prevent Virus Transmission:
While the risk of virus transmission via contaminated surfaces is believed to be secondary to person-to-person contact, it is important for your Building Service Contractor to have a plan for surface sanitization and reduced transmission risk. For example:
Utilizing compliant disinfection chemicals certified by the EPA aseffective against previously existing "Human Coronavirus" enveloped viral pathogens
Enhanced Touchpoint Cleaning throughout the entire facility, touchpoints are surfaces like door handles, hand rails and elevator buttons that see many hands over the course of the day and as such, are considered "high-risk" for the possibility of general viral transmission
Continuously retraining existing employees on proper disinfection of hard surfaces including proper disinfectant chemical dilution; recommended dwell times to maximize chemical effectiveness; general virus transmission prevention; proper use, storage and laundering of microfiber cleaning cloths; and overall safety.
What Else Can You Do to Help Prevent Coronavirus Transmission
Because coronavirus is primarily passed from person-to-person, the most critical thing you can do is educate occupants and tenants on proper hygiene and person-to-person interaction protocol.

Avoid person-to-person contact for now, so no shaking hands, high-fiving, and limiting close contact (closer than 3 feet).
Display signs in all restrooms and eating areas to encourage frequently hand washing.
Communicate with employees that if they feel sick – stay home!
Reeducate and reinforce the message of proper respiratory hygiene as respiratory droplets spread COVID- 19. This means covering one's mouth and nose with a bent elbow or tissue when coughing or sneezing, and properly disposing of the tissue once completed.
Other best practices that you can implement in your facility include:
Providing disposable wipes with a Human Coronavirus laim, (such as Spartan Chemical Hard Surface Disinfecting Wipes®) for employees to clean shared common areas and their personal workspaces, keyboards, and phones for extra precaution.
Provide FDA approved commercial hand sanitizer to decrease bacteria on the skin. 

Develop a continuity plan in the event of a mass outbreak.
Be Smart & Be Prepared
By understanding how COVID-19 spreads and taking proactive steps with both your facility occupants and your current Building Service Contractor, you can do your part as a Facility or Property Manager to assist in preventing an outbreak at your facility. Here at Stathakis, we offer professional disinfection services, industrial disinfecting services, office disinfection services, medical facility disinfecting services and restroom disinfection services. For more information on how Stathakis can help keep your facility clean and healthy, please contact us at (800)278-1884 or go to www.stathakis.com.