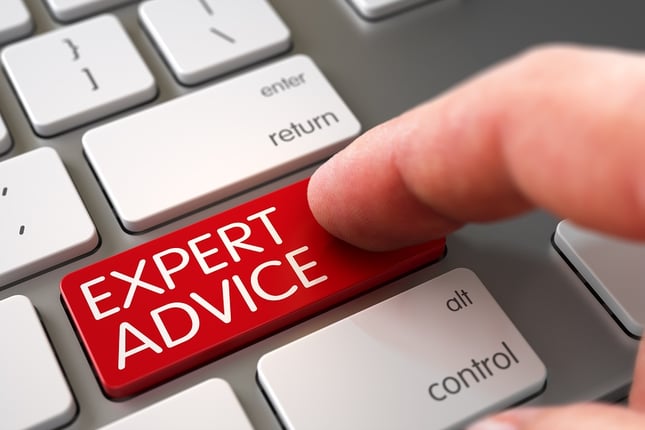 Commercial carpet cleaning is one of those things you really need if you have carpet in your facility, but you probably don't think too much about. When you notice your carpets are looking dirty, dingy or even smell dusty and musty, you just want to be able to call someone and have your carpets returned to a clean, fresh appearance. But like most things, finding the right commercial carpet cleaning company isn't always a straight line. Like other janitorial services, carpet cleaners can have people issues, service issues, consistency problems, equipment snags and more, all impacting the quality of carpet cleaning you get and the price. As a Facility Manager, it is your job to balance both your building's maintenance AND your budgets. This means that when you are shopping a service like office carpet cleaning, you must consider price. And yes, low prices can be very attractive to a Facility Manager looking to operate lean. But know this, extremely low prices are often a sign of inexperience, illegal hiring, future upcharges and worse. Unfortunately, the second an inexperienced or ineffective carpet cleaning company walks into your facility, their problems become your problems. So how do you as a Facility Manager find a commercial cleaning company that is worthy of your facility? And what should you be on the look out for when considering prospective Detroit commercial carpet cleaning companies?
Detroit Commercial Carpet Cleaners Need to Be Part of Your Team
While a commercial carpet cleaning service isn't a daily need, it should be a part of your planned and scheduled maintenance. Not only does planning it make sure it gets done, regular carpet cleaning protects your investment as is often even required by your carpet's warranty. Regular carpet cleaning protects the longevity of this pricey asset while keeping your building looking its best around the clock. While carpet cleaning is a periodic service, it is no less important to work with a Detroit commercial carpet cleaning company that recognizes the specific needs of Facility Managers and large, commercial facilities. The best commercial carpet cleaners, the real deal? They understand what you are up against. They know both quality, effective service AND pricing matter. They understand having state of the art cleaning equipment protects your carpet and gets better results and even makes the process itself quicker and more efficient. They know you want green cleaning solutions that help maintain a healthy work environment. And the best carpet cleaning companies know they need well trained teams and technicians that can deliver results in your facility.
Transparent Pricing Is the Cornerstone of Effective Carpet Cleaning
Transparent pricing is a non negotiable when it comes to your commercial carpet cleaning. As a Facility Manager, the last thing you need is a surprise bill. Any and all carpet cleaning costs/services should be discussed well in advance so that you know exactly what you are getting and precisely how much it will cost you. Transparent pricing not only helps you compare, budget and make choices for your facility, it provides a clear detailing of what you and your carpet cleaning company have agreed to. This sets expectations and enhances accountability. And when looking over carpet cleaning quotes, keep in mind, the goal isn't the lowest price but rather the best value. Price is what you pay while value is what you get. A poorly done carpet cleaning isn't a good deal at any price. On the other hand, high commercial carpet cleaning prices don't guarantee the best job either. In order to find effective carpet cleaners, you need to know what experienced they have, how they find and train their people and what equipment they utilize in their work.
Solid Carpet Cleaning Equipment Yields Better Results
Carpet cleaning methods are NOT all the same. Some methods leave residue and moisture behind that draw more dirt to carpets making that clean and fresh look temporary at best. Some carpet cleaning methods, like Bonnet carpet cleaning are so rough on carpeting that manufacturers will not allow you to use them without voiding your carpet's warranty. What carpet cleaning methods are safest and most effective? It is the opinion of most experienced commercial carpet cleaning companies that hot water extraction carpet cleaning offers the most effective, lasting, deep carpet cleaning. Truck mounted hot water extraction carpet cleaning offers maximum power while smaller, portable machines work extremely well for places in your facility that are not accessible with truck mounted equipment. Similarly, dry encapsulation carpet cleaning modalities, like Whittaker carpet cleaning, are a simple, affordable way to keep your office carpeting clean and fresh between deep cleanings.
Don't Let Janitorial People Problems Become Your Problems
Carpet cleaning is a service and like all service businesses, the core component of effective service will always be people. Even more so with the newer, more technological equipment, effective carpet cleaning requires properly trained and skilled technicians. The better your carpet cleaner's people are, the better service you will get. Whether it is the products used to treat stains or how to operate the equipment, carpet cleaning technicians need to be trained to get you the best results possible. Those janitorial services comapnies not offering competitive pay, sufficient training and effective management will be far more likely to suffer from high attrition and turnover which means a revolving door of new people mat of whom are not likely to be receiving adequate training.
Expert Carpet Cleaning Services At the Ready
Here at Stathakis, we are committed to providing the businesses of Southeastern Michigan with expert Building Services, including commercial carpet cleaning solutions. With proven carpet cleaning technologies like truck mounted carpet cleaning, portable machine carpet cleaning, and low moisture carpet cleaning, we give your carpets a deep clean, improve their appearance, extend their lifespan and even improve indoor air quality. Get your carpets cleaned now or get on track with one of our subscription based carpet cleaning programs that can net you a cost savings and reduce the hassle of planning your ongoing carpet maintenance. For more information on how you can keep your floors cleaner than they have ever been, please contact us at #800-278-1884.