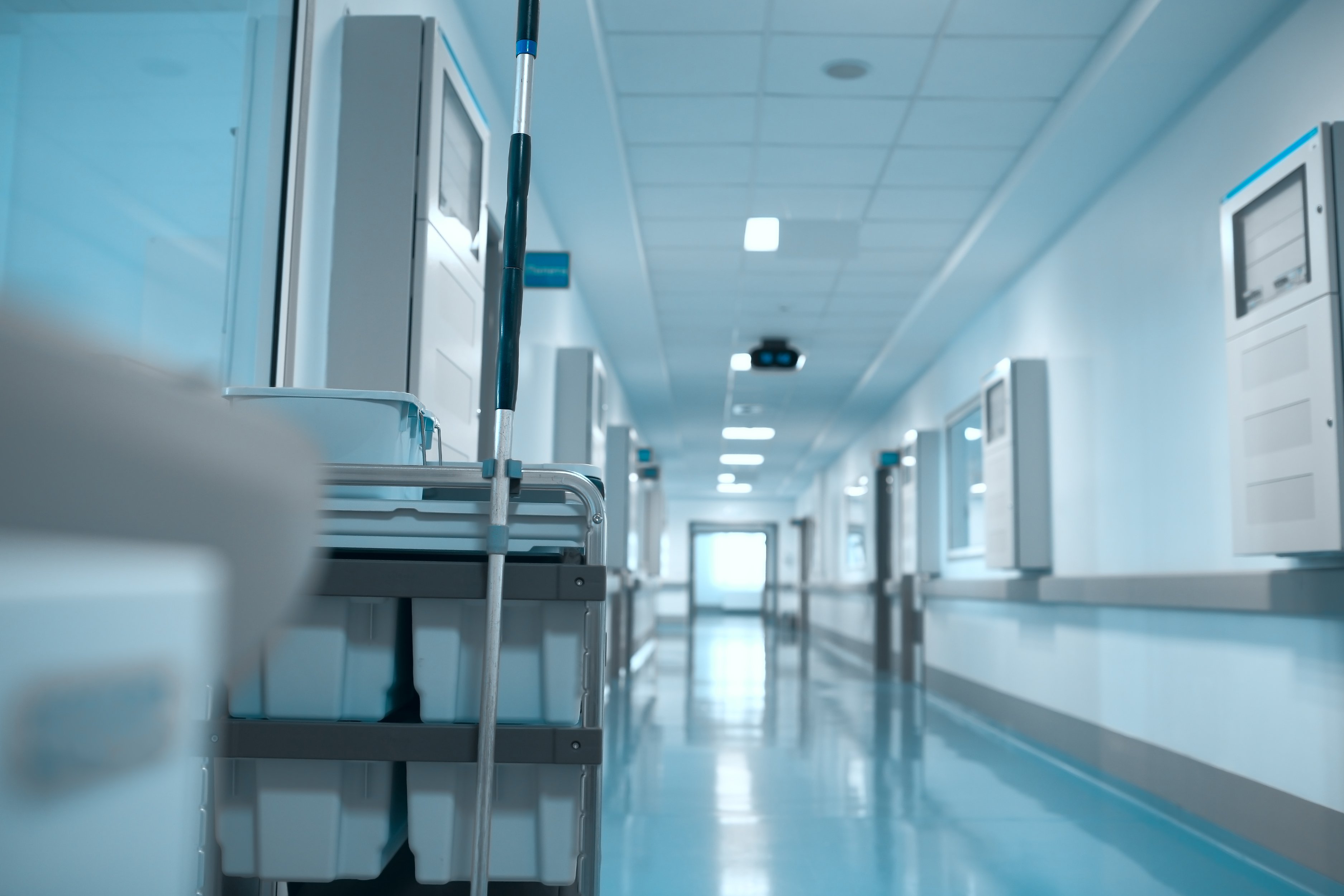 The science of medical cleaning is continually evolving and so too must commercial medical cleaning companies. For many Facility Managers and cleaning services alike this means balancing health and safety, quality service, and budgetary concerns. The coronavirus pandemic adds an additional layer of complexity to this already challenging problem - how do you implement a solid health based cleaning solution and offer medical disinfection services that won't break your budget? Industry experience and proper training are the two largest factors in improving service quality and reducing cost, something that the most effective and experienced medical cleaning services can provide.
Effective Medical Cleaning Can Help Meet HCSHPS Requirements In A Cost-Conscious Way
As our understanding of health based cleaning grows, HCSHPS regulations become more stringent and specific forcing companies to provide higher quality cleaning and disinfection services. Likewise, Facility Managers are put in a position where they need to find medical cleaning services that can meet both their own and the HCSHPS requirements. Not only is this time consuming but more often than not an expensive endeavor making it all too tempting to cut corners with a subpar service provider.
In the midst of a pandemic, however, the last thing you want in your medical building is a commercial cleaning service or medical disinfection services that do not consider the health of your staff and patients seriously. When trying to balance quality and price experience matters. Effective training and screening not only helps create consistent service, it also streamlines and optimizes the processes using less time and resources. Further, industry professionals understand the importance of communication and will always address problems before they spiral out of control into a large, expensive mess. If you are working with a reduced facility budget it is even more critical to partner with a medical cleaning company that can maximize the dollars you do have.
"Medical" Cleaning Versus Medical Cleaning
Heath care Facility Managers know that managing medical facilities come with a host of stringent requirements unique to the healthcare field. All too often, however, prospective commercial cleaning services don't seem to share the same degree of understanding. Meeting HIPPA, OSHA and Blood-Borne Pathogen, and new covid requirements is absolutely critical in the healthcare industry, and absolutely impossible with a service provider that doesn't understand the ins and outs of each industry relevant requirement. More often than not "medical" cleaning and disinfection services are rebranded commercial cleaning companies looking to tap into a new market. If your prospective provider isn't an industry veteran with a history of reputable and effective service delivery in medical cleaning, they are not worth your consideration. Don't take a risk on the health of your building, staff and patients, especially during an unprecedented pandemic.
What Professional Medical Cleaning Services are Doing to Protect During Coronavirus
Any professional medical cleaning service needs to be revamping their cleaning and disinfection programs to meet the EPA and CDC disinfection guidelines for COVID-19. For most top tier service providers, this takes the form of three major additions and changes to their already existing cleaning programs:
Updating current disinfection procedures to use the EPA's List N disinfectants. List N disinfectants are rated against the coronavirus and are considered to be the most effective way to drastically reduce its viral load on any given hard surface. Further, these companies, if they are not doing so already, should be carefully observing the manufacturers recommendation on these products for maximum effectiveness.

Effective medical disinfection services will have an emergency plan in place in case of an outbreak as stipulated by the CDC. While the contents of this plan vary from facility to facility it should carefully follow the

CDC guidelines.

Any and all frontline staff should be equipped with PPE, or personal protective equipment, to minimize the risk of transmission from cleanings staff to employees or vice versa. This includes but is not limited to masks, gloves, and access to sanitizers as well as a company backed statement that any infected individual should stay home from work in all circumstances.
A lot of health based cleaning is preparedness. The more ready your medical janitorial service is to handle problems, the less likely there are to be any and the smoother you'll be able to deal with any that do arise. Don't take a chance on a subpar provider that is going to abandon ship the second there is an outbreak in your facility - partner with a reputable service provider that understands the needs of the industry.
The Right Medical Janitorial Service Makes All the Difference
Finding the right medical cleaning company to partner with can be challenging but protecting the health of your staff and patients in a medical building should be your first and foremost concern. Not every medical cleaning company and medical disinfection service is right for the job. It's no surprise that the right commercial cleaning company can make all the difference in the quality, consistency and price of service. If you're unsure of how to even begin deciding on a reputable, professional medical cleaning company, CIMS and CIMS-GB accreditation might offer you the needed information.
CIMS certification is an intense and stringent process requiring cleaning professionals to demonstrate and validate their commitment to best practices and industry standards. A CIMS or CIMS-GB certification shows that your prospective medical cleaning service has gone out of their way to put systems in place that allow them to provide the highest quality service possible.
While not every CIMS accredited company is going to be right for your building - you can be sure that they understand key regulatory requirements, have systems in place to mitigate the risk of a COVID-19 outbreak, and know how to work on a budget all while meeting your needs.