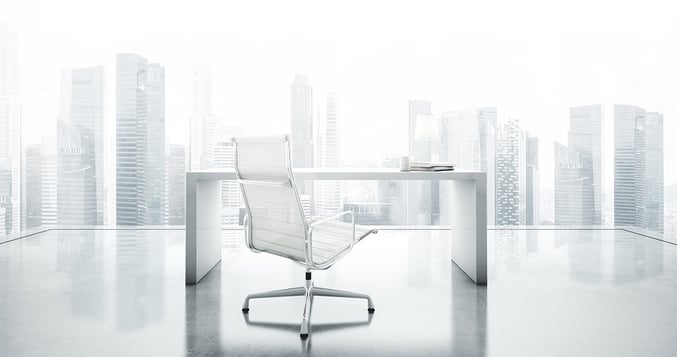 The office cleaning marketplace is a crowded one and companies fall all across the spectrum from the big, national behemoths to the 'one man and a van' operations. You as a Facility Manager certainly have a great deal of choices, but unfortunately, they are not all good ones. In fact, with so many choices, narrowing your search for a prospective office cleaning service can be complicated by the fact that while most of the office cleaning companies want your business, only a few are really capable of delivering the commercial office cleaning you need. Additionally, here in Michigan, there are renewed efforts to keep our revenue and tax dollars squarely here in the state by partnering with Michigan owned businesses. You can find qualified, experienced, effective professional office cleaning AND keep dollars local with the right Michigan office cleaning company. You just need to know how to find them.
Why Local Is Better With Your Office Cleaning Company
Keeping your business local with a Michigan cleaning company is ideal for a variety of reasons. First, there are a great many far reaching benefits for other local businesses, the people of Michigan and the local community. Partnering locally with an area building services contractor helps keep dollars local in the form of jobs, wages, tax dollars, growth and beyond. And the more money that stays right here in Michigan equates to more spending power that supports other area businesses. Okay, so it helps the community, but what about you and your facility? Partnering with a local Detroit area janitorial company offers solid benefits for you as a Facilities Manager.
As a medium to large sized facility, you are likely to skip the Mom & Pop operations and steer clear of the 'man & a van' small businesses and either opt for a larger local janitorial contractor or a national cleaning company. The reality is that for every benefit you might get from a national janitorial company, there are also significant disadvantages. A large, resourced Michigan cleaning company offers you nearly all of the benefits of a national cleaning company with all of the benefits of a local contractor. First, a local company is poised to offer you a level of responsiveness those national janitorial companies can't even touch.
National cleaning companies often have a structure that helps them manage franchisees or teams across the country but isn't always centered around what YOU need. A Detroit janitorial company simply has more flexibility to structure services around you and your facility. Second, unlike the massive national companies internal structures, in a local cleaning company, there is an easier to navigate management structure that both helps you get what you need and offers a direct path to the top when you need it. Really, isn't it so much nicer speaking to a human than an automated phone system? What other benefits of going local with your cleaning company can you expect?
A grasp of the local community, including how to find, attract, hire and retain people who are a good fit.
A level of customer responsiveness and individualized service that national janitorial companies simply cannot match.
The option to keep key financial resources and revenues here in the state.
With a smaller pond to fish from, a Michigan cleaning company is deeply invested in protecting their local reputation. This can equate to a higher level of service and responsiveness for you and your facility.
Improved accountability and access to the people in charge of your account.
Is Bigger Really Better?
While you might want to keep your business local, it cannot be at the expense of your service or your budget. As we noted, janitorial companies come in all types and sizes and not every company, not even most of the companies are set up to deliver consistent, responsive, effective service to larger accounts. In order to do that, you will need to partner with larger, local building services contractors. Bigger isn't always better, but when choosing office cleaning services, size does matter. Optimally, you want a company small enough to offer the agility and individual service you need while being large enough to offer you all of the services you need and even the purchase power of the larger, national cleaning companies.
Large, Local Janitorial Companies Can Really Deliver
It is here that the large, local Michigan janitorial companies can really deliver. Janitorial companies that are large and local have some distinct advantages over both small cleaning operations and the big, national commercial cleaning giants. How might these benefits work for your facility? First, if the professional office cleaning company has operated for many years, they are more likely to have ironed out service and pricing problems that plague smaller companies and start ups. If your larger Detroit area office cleaning company has quality systems in place to manage hiring, complete criminal background checks, drug testing and training, this is going to translate into better, more effective service for you. While it isn't always the case, smaller, more informal cleaning operations can skimp on these critical measures. The larger local commercial cleaning companies are more likely to have well-trained teams and a larger staffing pool which translates to fewer problems or delays with getting the right people in your facility. Likewise, a large Michigan office cleaning company still has significant purchase power where frequently used supplies like toilet paper and paper towels are concerned. Additionally, they are less likely to risk illegal subcontracting or undocumented workers which insulates YOU from the issues connected to illegal hiring. Finally, formal, documented hiring practices and the professional administration of items like payroll, benefits and even insurance protect you and your facility from needless risk.
Commercial Office Cleaning That Really Cleans Up
You and your facility deserve the best of both worlds, big enough to serve, small enough to care. You want an office cleaning company that can successfully maintain your facility while offering a level of tuned-in, responsive service that assures you they are keenly focused on your individual needs. Sure, you want to help Michigan prosper but you are also tasked with doing a job. You cannot do one thing at the expense of the other. Find the right office cleaning company and you can get what you need in your facility, help Michigan continue to prosper and even tackle your always growing to do list making your job at least a little easier.