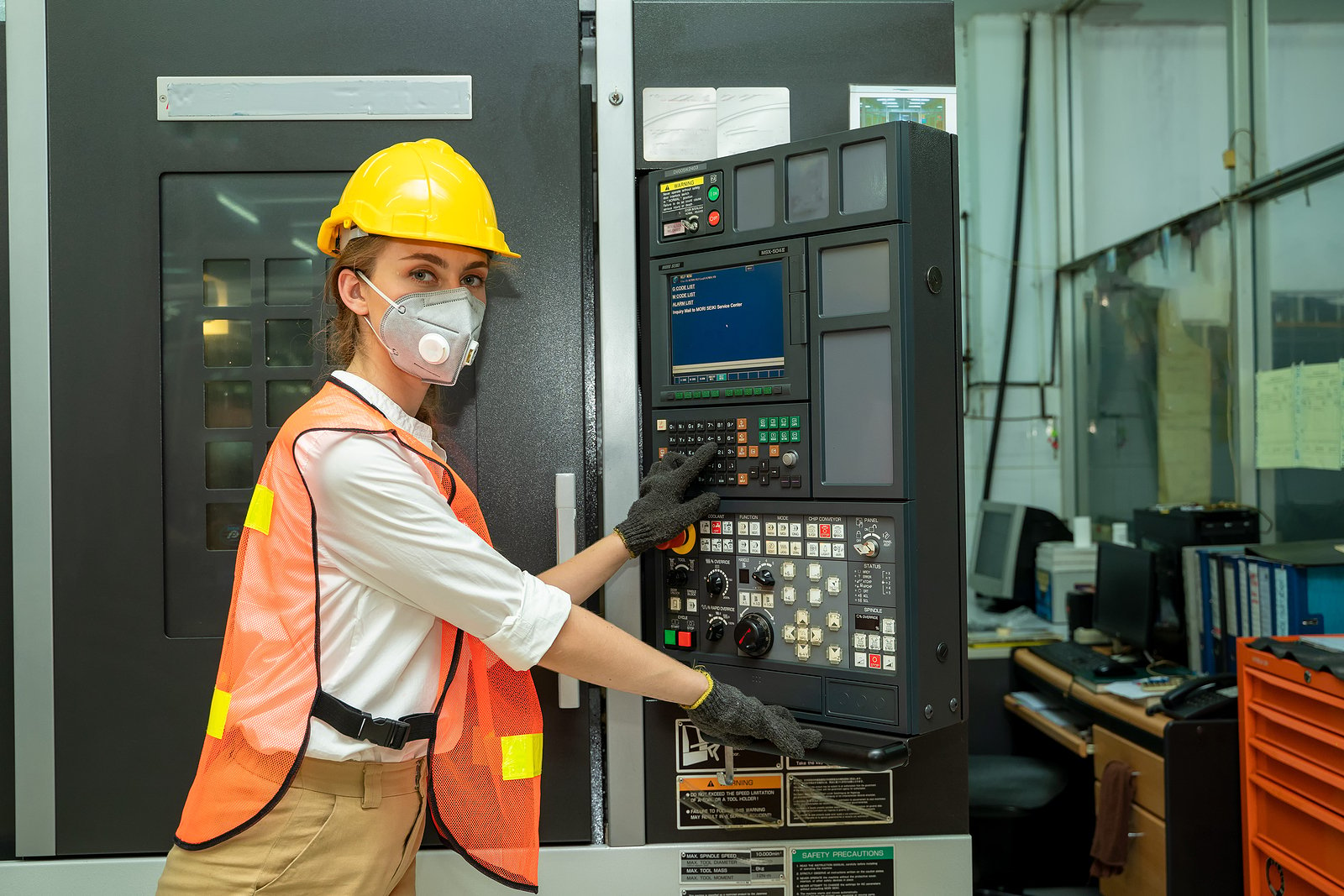 Effective Cleaning & Disinfection Require an Experienced Industrial Janitorial Service
Proper facility cleaning and disinfection is a two-fold process. Of course health is a primary concern, especially during a pandemic, but minimal disruption to normal facility function can't be overlooked either. Fortunately, with an experienced, effective industrial janitorial service, these two components of proper facility maintenance aren't mutually exclusive. Your facility is an extension of your brand and your customers' and employees' perception but production capability can't be sacrificed for looks. As such, it is absolutely essential that you work with a commercial disinfection service and industrial cleaning company that understands how to do both. A clean facility not only safeguards the health of you and your staff, but has been shown to improve productivity and ultimately benefit your bottom line.
Proper Pandemic Cleaning Procedures
The first and foremost role of a janitorial maintenance and industrial disinfection service is to assure optimal health and safety in your building, pandemic notwithstanding. Covid-19 has required all of us to pay greater attention to health, safety and infection control. There are three core aspects of a proper "cleaning for health" program to look for in a prospective commercial janitorial service. First, does your prospective provider have a plan to deal with an outbreak in your building? In the event someone gets sick with COVID-19 in your building, a rapid and appropriate response is key.
Second, is your industrial cleaning company using the appropriate chemical disinfectants to guard your building from infection? The EPA has continued to carefully track which solutions are effective against the COVID virus and compiled a document so that cleaning services can tailor their service to combat it. The wrong chemical cleaner can be ineffective in stopping threats where you need it most. Finally, does your industrial facility's company have a history of health based cleaning? What really separates the industry professionals from those looking to capitalize on the need for enhanced services is a previous commitment to health based cleaning. Those industrial cleaning companies that were doing it before are most likely to continue to do it effectively.
What to Look For In an Industrial Cleaning Service
Communication is critical toa streamlined and effective building maintenance service. The only way to minimize obstruction to normal function is to identify and communicate which parts of your building need to be used at which times. Strategically timing cleaning and disinfection services during down times in different sections of your building is the best way to prevent congestion and a lack of productivity. Further, open communication channels make it easy to quickly identify and address issues before they spiral out of control and cause serious problems in your building.
This, of course, also applies to the coronavirus pandemic. Being able to quickly identify if someone was sick and to close off the area(s) that they were working in for proper disinfection is critical to stopping the spread of the virus in your facility. If your prospective janitorial services company doesn't have a demonstrated system for effective and responsive communication, a different service provider is in order.
Expanded Services Can Lighten Your Load
A solid industrial maintenance service provides more than just the basics and comes prepared with an array of services to meet your facility's needs. These services can help you maintain your facility :
When your industrial cleaning service offers expanded services it allows you to attend to other needs in your building with more ease.
Protect Your Facility With Effective Industrial Janitorial Services
You have more than enough to do as a Facility Manager without having to micromanage cleaning and maintenance. Industrial janitorial services and commercial disinfection services can help reduce your overall workload as well as offer a sense of security knowing that your building is being actively cleaned and disinfected to help reduce the risk of a coronavirus infection. With a little planning and communication, you can secure a reliable janitorial service provider for years to come.
If you aren't sure where to start, Stathakis is a premier janitorial services company with over 40 years of industry relevant experience. We have implemented and even pioneered the best health based cleaning practices for decades. Not only are we ISSA CIMS-GB certified but our cleaning staff have been trained with the most up to date pandemic cleanup and disinfection techniques. Our services are backed up by proper certification and relevant training programs. If you aren't sure where to start looking feel free to get in contact with us for a no obligation consultation to discuss what might work best for you at 800-278-1884.