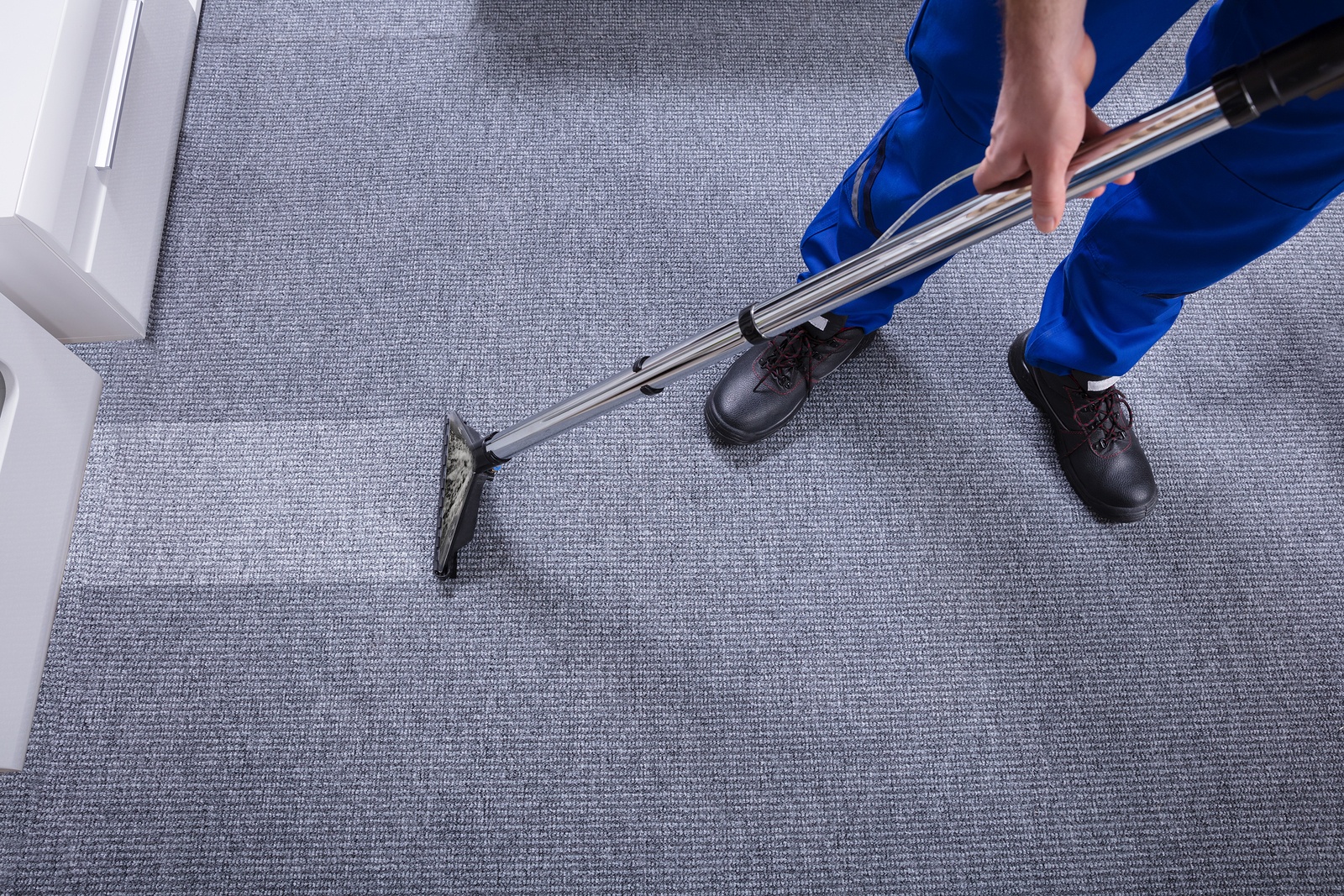 Most Facility Managers don't randomly think "hey, you know what I really could use, some commercial carpet cleaning in my facility." But perhaps you have noticed your carpets are looking a bit beat up, dirty, have seen more spots or a discernable wear pattern developing in your high traffic areas or the carpets smell vaguely of some unpleasant combination of 3 day old takeout and dust.
If so, it's likely time to consider bringing in a carpet cleaning service to return your carpets to a fresh, clean, good-as-new appearance. The trick is finding the right commercial carpet cleaning company for the job. Like every industry, carpet cleaning services will have issues with staff, issues with service, equipment malfunctions and consistency problems that will impact the quality of your carpet cleaning as well the price.
Your task, as the Facility Manager, is to find the company that will manage this critical part of your building's maintenance effectively without blowing your budget on a single cleaning. We might be initially tempted to, for that reason, hire the cheapest commercial carpet cleaning provider we can find. However, overly low prices are often a sign of inexperience, illegal hiring and subcontracting, dated and potentially damaging equipment, as well as a poor quality of cleaning.
Contracting with such a company will only make their plethora of problems yours. So, how do you select a prospective commercial cleaning company and what should you be on the look out for when considering which Detroit commercial carpet cleaning company to partner with?
Partnering with the Right Commercial Carpet Cleaners
A commercial carpet cleaning isn't a weekly necessity for your facility, but it isn't a once-a-year type of service either. Having regularly scheduled cleaning not only keeps your carpet in its best condition, but it is often mandated by your carpet's warranty. While at first glance it might seem that having more frequent professional carpet cleaning done more often might cost more, the extended life of your carpet and warranty protection it offers is often a much better long term investment.
The right carpet cleaners can assess your needs and make recommendations that fit your facility, your carpets and your budget. Maybe it is a twice yearly deep cleaning with hot water extraction. Maybe it is periodic dry cleaning with the Whittaker method for carpets that quickly return to service. Maybe you need in between spot cleaning service or a quick cleaning of high traffic areas. Whatever the needs are of your particular building, an experience and professional commercial carpet cleaning company can help come up with a plan that works for you and your facility.
The Key is Knowing Exactly What You're Paying For
An important quality of any prospective carpet cleaning company is transparent pricing. As a Facility Manager with budgets, the last thing you want to see is a bill that is three times what you agreed to pay when you contracted. Any experienced carpet cleaning company can give you exact pricing on your facility after inspection and break down the bill by exactly what needs to be done where. Not only does a clear price point protect you from hidden charges, but it also provides a clear idea of what your carpet cleaner agreed to do enhancing accountability and setting expectations.
And, as we said above, when looking over quotes on your carpet cleaning, the lowest price isn't always the best price. As they say, sometimes you get what you pay for. That being said, the top end isn't always the best choice either. The best carpet cleaners offer effective service AND value. If you get clear, precise quotes, you can compare both services and prices to determine who is really providing you the best VALUE.
The Best Carpet Cleaning Method Yields the Best Results
Not all carpet cleaning methods are created equal. Many a carpet cleaning method will leave moisture behind in your carpet giving it that freshly cleaned look at the beginning but attracting more dirt soon after. Other methods, like the Bonnet carpet cleaning method, are so abrasive and unnecessarily rough on carpets that your carpet manufacturer will void your carpet's warranty if you use them. So, which carpet cleaning methods will give a reliable clean without damaging your carpet?
Most experienced, professional carpet cleaning service providers agree that truck mounted hot water extraction carpet cleaning offer the longest lasting, least abrasive, most effective deep cleaning. Not only is this carpet cleaning method versatile, but it removes the water from your carpet meaning that it won't immediately pick up dirt that enters the office. Similarly, dry encapsulation carpet cleaning, a simple, wallet friendly cleaning method works great to quickly clean carpets and high traffic areas between regular or periodic deep cleanings.
Staff Problems = Your Problems
The core component of competent, professional service businesses are the people they choose to represent THEIR business in YOUR facility This is even more so the case with the advent of new technology and methods that require technicians be well trained and highly skilled. The best commercial carpet cleaners have the best people. Everything from how to clean certain types of stains to operating equipment, carpet cleaning technicians need to be intimately familiar and well trained in their trade to yield the best results. When your carpet cleaning services company doesn't offer competitive pay, complete training or competent management, you are far more likely to be the victim of high turnover that will ultimately result in less effective service and a reduced value for you and your facility.
Let Us Help You With Your Carpet Cleaning
Here at Stathakis, we are committed to providing the businesses of Southeastern Michigan with expert Building Services, including commercial carpet cleaning solutions. Our truck mounted hot water extraction carpet cleaning, low moisture carpet cleaning, and portable machine carpet cleaning methods are second to none and can greatly enhance your carpet appearance, lifespan, and even indoor air quality. Now is the best time to get your carpets cleaned, or, sign up for our subscription based carpet cleaning service to save yourself money and time. For more information on how you can keep your floors cleaner than they have ever been, please contact us at #800-278-1884.