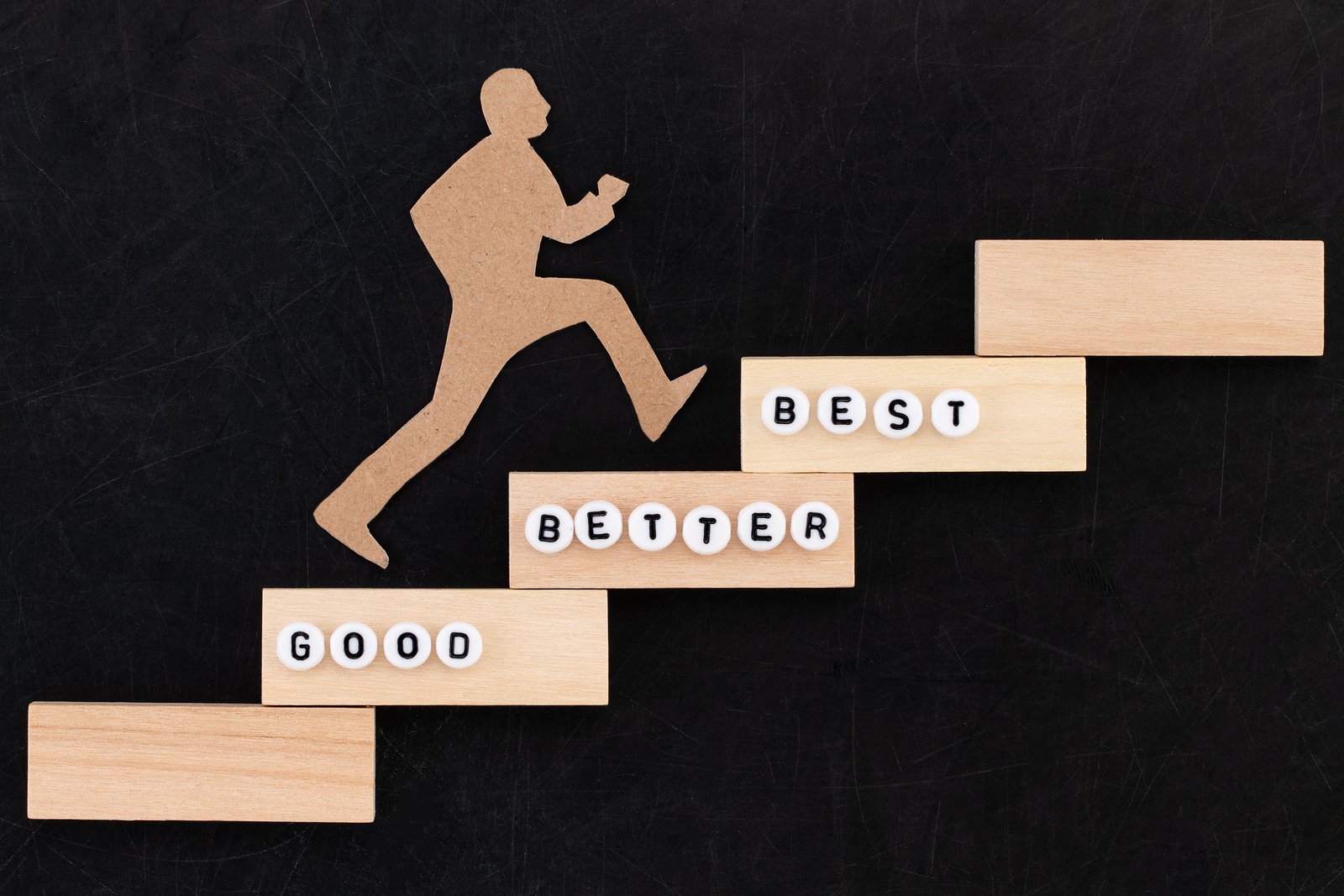 What are best practices and why do they matter? A best practice is a process, method or technique that is widely accepted as superior to alternatives because it consistently produces better results than those achieved by other means and thus becomes the standard. A best practice should be the standard by which all commercial companies strive to deliver consistency, effective services and value for their customers. Unfortunately, a commercial cleaning companies' commitment to industry best practices isn't always solid. In fact, it is what sets apart the professionals and amateurs.
Best practices offer a degree of quality, consistency and value that you simply can't get otherwise. And, when used as a standard of service, offer a building block by which to continually innovate new and better ways to assure even higher quality services. Having a janitorial service provider that has an understanding and implements industry best practices in your facility is critical to getting real value for your cleaning dollar.
The Ins & Outs of Commercial Cleaning Best Practices
So what do best practices entail and how do you know if your cleaning company or perspective cleaning company is utilizing them?
Solid People Processes:
Frontline staff are the backbone of any commercial cleaning company. Solid people services mean solid janitorial services. You want to have well trained, screened and motivated individuals in your facility and that starts with a company that recognizes the importance of their cleaning staff. This means criminal background checks and multi-panel drug tests, industry specific training, and competitive wages and benefits. This should also be coupled with a detailed in person interview for each member of the cleaning team. It may not seem important but having the right individuals in your building make all the difference when it comes to the quality, responsiveness and consistency of your cleaning service. A company that takes shortcuts with their staff should be a giant red flag.
Easy To Understand Janitorial Bids:
Another red flag to watch for is murky pricing. Being unable or unwilling to accurately and clearly price a facility based on a thorough site inspection is often a sign of inexperience or probably pricing games. Newer cleaning companies or cleaning companies newer to big buildings or certain industries may struggle to price a building and often undercharge only to realize later and try to make up for it with extra fees or add ons. Or, some companies try to use difficult to understand bids and fuzzy math in order to obscure what you are getting for your dollar making it harder to compare multiple bids or to get more money out of you later. Either way, if your prospective maintenance service can't provide a clear, detailed bid, send them packing.
Consistent And Responsive Service Frameworks:
Most janitorial companies want to help you and keep you happy in order to keep your business, but many simply don't understand how to do that. It comes down to having systems already in place to help streamline communication and keep you in the loop. This means having easy, real-time communication to address problems as they come up, an easy to understand bid that allows you to hold them accountable for work and regular janitorial inspections to keep staff accountable and on track. Even the best cleaning companies are going to make mistakes, what separates the best from the rest is their ability to communicate the problem and quickly address it before it spirals out of control into something much more expensive and disruptive. Always ask to see how your potential service provider ensures quality customer service and how their service framework enables communication and responsiveness.
An Understanding Of Health And Safety Concerns:
Commercial cleaning isn't just about making a building look clean, but rather making sure that it IS clean. Your facility shouldn't just look clean, it should be clean, the kind of clean you can't see but count on for a healthy facility. Cleaning for health is critical to smooth facility function and to motivated, productive employees. It all comes down to training, understanding the science behind bacterial and viral spread and how to properly disinfect and sanitize specific surfaces is one of the most important aspects of commercial cleaning. This also means proven industry techniques to help safeguard your facility and occupants. Proper chemical usage and storage coupled with technological advances like low decibel vacuums help protect you and your staff. Color-coded cloths to limit the risk of cross contamination is a best practice. These small changes have a huge impact on the quality of the service you are receiving. Most companies are interested in providing the best possible service to you but very few have figured out how to do it consistently at a high level. Don't take a prospective cleaning companies word for it, always ask to see how they are implementing industry best practices in their cleaning programs.
Using The ISSA's CIMS Certification To Find The Right Commercial Cleaning Companies
The commercial cleaning marketplace is a crowded one and that can make it challenging to find a solid service partner. That being said, there are some tools you can take advantage of in order to help quickly sort through the subpar companies. Industry specific certifications like ISO 9000, ISO 14001 and the ISSA's CIMS and CIMS-GB certification are robust tools that you can use to figure out which companies take best practices and providing a quality service seriously. The International Sanitary Supply Associations (ISSA) accreditation program tends to stand above the rest for a number of reasons. Primarily, the program is voluntary and done through an independent third party. This means that CIMS certified companies have gone out of their way and taken their time and money in order to demonstrate their commitment to industry best practices at the highest possible level. The CIMS certification program has five core areas that it looks at in order to ensure the highest quality service: Service Delivery, Human Resources, Health, Safety & Environmental Stewardship, and Management Commitment. If a company has been awarded the CIMS certification, you can be sure that they are more than capable.
Take The Next Step
At Stathakis, we have taken the better part of thirty years developing, implementing and refining best practices and the highest levels of service in line with our CIMS certification. We have a number of long lasting partnerships with local businesses in southeastern Michigan and continue to push and innovate industry best practices. If you are a Facility Manager in Ann Arbor, Detroit, Royal Oak, Farmington Hills, Farmington, Dearborn, Livonia, Troy, Auburn Hills, Novi, Plymouth, Downriver or surrounding areas and you are looking for commercial cleaning services, office cleaning, school cleaning, industrial cleaning, medical cleaning or other building services, please contact us to learn more about how we can assure you get the service you and your facility require.