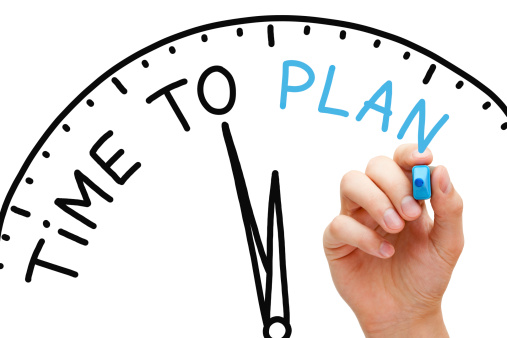 It's that time of year again for Facility Managers, the time when we start wrapping up the year and thinking about the coming year. January is almost upon is and it's a great time to reflect upon what did and didn't work this past year. The end of the current year can be a great time to take stock of where things are and consider any changes or adjustments you need to make to set up 2014 to be a great year. Are there any maintenance projects you have been putting off that you would like done and off your plate? How is your commercial cleaning service performing? Is your current commercial cleaning service program working for you and your facility? Now is a good time to wrap up needed repairs and cleaning projects or budget for 2014 including some must-do items on your list. Likewise, if you are unhappy with your commercial cleaning service, now is a very good time to start looking for a new company to help you start the New Year on the right foot.
The Right Commercial Cleaning Service Can Do More Than Just Mop Your Floors
Did you know that many commercial cleaning services offer a menu of services that you may not require regularly but want or need from time to time? Some of the Facility Maintenance services might include:
| | |
| --- | --- |
| Carpet care | Electrical Repairs |
| Furniture & Equipment Assembly | Fixture/Furniture Moving |
| Lock & Door Repairs | Hard Surface Floor Care |
| | Trip Hazard Repair |
| Day Porter Services | Door/Hinge/ Hardware Repair |
| Green Cleaning | Construction Clean-up |
| Pressure Washing | Wall Repairs |
| Recycle Services | Restroom Sanitation |
| | Remodels/Alterations |
| Ballast Replacement | |
| Carpentry Repairs | Caulking & Glazing |
| Plumbing Repairs | Life/Safety Audits |
| Carpet/Tile Repairs & Replacement | Ceiling Tile Repair/Replacement |
| Light fixture installations | Roof Inspections |
| HVAC Preventive Maintenance | Relamping |
Many of these extra services offer great ways to get your facilities in top-notch condition and ready for the New Year. Consider any neglected areas of your facility that might need a little help when allocating any remaining budget dollars for repairs and maintenance. These services cost money but a few dollars spent carefully can save you money down the road. If you commercial cleaning service doesn't offer any extras beyond the basics, it might be time to consider a commercial cleaning company that is better equipped to meet the whole range of needs your facility presents. Bigger isn't always better, but a well-equipped mid size local Michigan commercial cleaning service can give you the level of attention you need paired with a capability to truly serve your facility.
Is It Time To Start The New Year Off With A New Commercial Cleaning Service?
Maybe you know that your current commercial cleaning service just isn't a good fit for you anymore. Maybe you have tried to communicate what you need and it just has not come together. The end of the year can be a good time to do the leg work necessary to find a commercial cleaning service that will best meet your needs and those of your facilities. Certainly, finding a great commercial cleaning service is a lot of work but with a little due diligence, you can get the right commercial cleaning company in and set up 2014 to run smoothly and efficiently. Don't settle for less when there are many solid commercial cleaning companies to choose from. If you are finding it difficult to separate the good guys from the bad eggs, consider using ISSA CIMS certification to identify those commercial cleaning companies with the equivalent of straight As. CIMS certification functions as a kind of report card for commercial cleaning companies. Those companies that pass certification demonstrate their commitment to their customers and the reputation of their industry. Commercial cleaning companies must demonstrate proficiency and systems in many areas and are reliably among the best cleaning providers available. Don't scramble at the beginning of the year or renew a contract with a company that has not earned your business. Take the time to find the right partner and you can welcome 2014 excited and ready to go.
Reviewing Your Plan With Your Current Commercial Cleaning Service
If you are satisfied with your current commercial cleaning service that doesn't mean you are completely off the hook. The year's end is still a great time for Facility Managers to review their current cleaning plan and determine what if anything needs to be adjusted. It's important to keep in mind that new and updated buildings require new and updated cleaning and maintenance plans. Do you have more tenants than last year? Have you done renovations that have changed the level of cleaning work needed? Did you make cuts to your services last year that you can reinvest in this year? Do you need more or do you require less? This is a great time to review your cleaning specification with your current cleaning company to make sure it is precisely tailored to what your facility needs.
Ring In the New Year Right With Commercial Cleaning Services That Meet Your Needs
Don't start the New Year already feeling behind. Whether you are checking off your year end To Do list, shopping a new commercial cleaning service or reviewing and amending your cleaning specification, getting an appropriate, responsive Facility Maintenance services and cleaning specification in place will set you up for a 2014 that is sure to be a success.