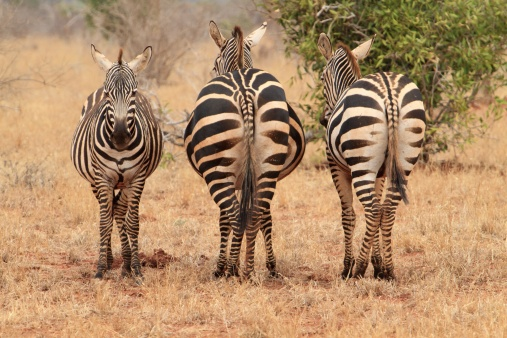 Could An Industrial Janitorial Service Be the Answer?
In today's hectic business climate, more and more businesses are looking to an industrial janitorial service to manage the cleaning and maintenance of their facilities. The single biggest reason many companies are moving to outsourcing their janitorial services is it saves money, but there's more. The janitorial services are one specific area where a mounting work load, razor thin budgets and lack of expertise make hiring a professional janitorial service an option worth considering. There are significant advantages to outsourcing industrial janitorial services, but among all of these advantages, there are three great reasons to use an Industrial Janitorial Service that make the most sense to business owners and facility Managers from a myriad of industries.
Increases Employee Moral & Eliminate Issues Associated With Using Your Own Employees
Stay Focused On Your Core Business & The Bottom Line
Reap The Benefits Of An Industrial Janitorial Company Without The Work Or Risk
Increases Employee Moral & Eliminate Issues Associated With Using Your Own Employees
Even though it can seem at times like the best way to manage your facility maintenance is to do it yourself, the most effective and efficient cleaning and maintenance is done by people who have made it their primary focus. Whether you dump cleaning duties on existing staff hired for other tasks or consider hiring your own team, you are setting yourself up for what can amount to basically a second full-time job for yourself running an industrial janitorial service. Most of the facility managers and business owners we work with already have too much on their plate without adding an entirely new management layer. All too often, if you try to use existing staff to handle maintenance tasks you end up with a great deal of responsibility shifting, conflict over whose responsibility it is, absenteeism, job dissatisfaction and increased employee turnover. In the end, the work often just goes unfinished because no one wants to do it and no one wants to insure it's done. The important components of finding and managing the right people for your facilities like recruiting, hiring, training, background checks, disciplinary action, firing, overtime control, payment and benefits administration can be crushing and consume your money and your time. With Obamacare on the horizon, managing full-time employee health care adds yet another layer of complexity to trying to juggle your own industrial janitorial services.
Stay Focused On Your Core Business & The Bottom Line
Maybe you have always wanted to immerse yourself in a crash course on running an industrial janitorial service, but chances are, that's not on your bucket list. Like we pointed out above, handling your own janitorial service is not unlike running a small business within your business. When you hire a professional industrial janitorial service, you free up your time and that of your people to focus on the responsibilities directly related to your business and your bottom line. But maybe we could save money you think. Before you count all of those extra dollars, consider the real costs you can incur going it alone:
1. What is your time worth or the time of other managers and employees who have their own important responsibilities to manage?
2. What is the cost savings when you let your employees do the work they were hired for in a nicely maintained environment that illustrates your commitment to a the best possible workplace?
Hiring an established, trusted, professional industrial janitorial services company can slash costs instantly and save you time and money in the long run on the indirect costs of trying to handle your building maintenance in-house.
Reap The Benefits Of An Industrial Janitorial Company Without The Work Or Risk
There are a number of benefits that come with operating an industrial Janitorial services company and when you work with one as your ally, you get to enjoy the advantages just by association. For example, some of these benefits include:
Shift of the Management & Liability to a Knowledgeable Outside Contractor
Expert Service With the Most Up To Date Equipment & Products
Flexibility In Staffing
Eliminate Costs & Reap Cost-Savings Associated With Procurement, Maintenance, Inventory, Equipment, Supplies & Uniforms
When you shift the management and liability of your building services to a professional industrial janitorial services provider, you don't have to worry about keeping up with changes in the cleaning industry and new federal and state regulations. If you choose a very good industrial cleaning company, they understand the liabilities associated with maintenance tasks and the people performing them. A solid janitorial company will give you options to shield you and your organization from unnecessary litigation. Likewise, a truly professional industrial janitorial service will have created and perfected training programs to get their employees up to speed quickly and get the work done right. A professional building services contractor can afford to research, purchase and maintain the best equipment and products because it is a central component of their business and multi-use deflects the cost.
Even when it comes to people resources, you win when you go pro. Industrial janitorial services companies like Stathakis can easily shift staff as you need it to offer you the most flexibility and exactly what you need. Need more people for an important corporate visit or event? We can add extra hands. Need to pull back to meet budgets? We will work with you to create and implement a plan you can live with even under ever-tightening budgets. And everything that goes into your building from cleaning supplies to paper goods is bought under the umbrella of our large purchasing power saving you even more money.
Finding optimal industrial janitorial services will save you time and money not to mention safeguard you from added liability and the problems associated with managing additional employees whose duties are beyond the scope of your everyday business operations. 
With an industrial janitorial company like Stathakis, you get a true partner and ally in the management of your facilities. We make it our responsibility to stay up to date on the latest state and federal regulations so we can do our part to keep your facility compliant and in ready to work condition. Our reputation hinges on doing the job right, every single time and we work hard to be among the best industrial janitorial services. As a company, we work hard to make sure we know exactly what you need, what you expect and we set out to make ourselves indispensable. We utilize cutting edge cleaning methods, equipment, and products to make sure every person in your building has healthy and safe surroundings. We invest in every part of our business from our people, the most important component, to our products. We have systems in place to make sure you are satisfied like Complete Customer Care. 
Partnering with a professional janitorial contractor like Stathakis will offer you the flexibility and scalability that can make all of the difference.