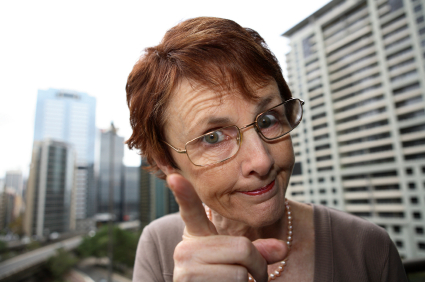 Finding a Professional, Michigan Cleaning Service
If you are trying to choose between cleaning companies in Michigan, you can run into advice from both facilities managers and even other business owners and operators. Some input, including quality referrals for cleaning companies in Michigan that come from trusted business associates, can be incredibly helpful. Other advice can be shortsighted at best and at worst, just plain wrong. So how do you separate helpful advise they can make it easier to find a great cleaning company in Michigan, from the just plain bad advice that will cost you time and money down the road? Is there a "dos and don'ts" list that can help you navigate the process of finding the right cleaning company in Michigan?
Bad advice is rarely malicious, more often it comes from a simple lack of knowledge. This is often the case when it comes to finding a good cleaning company in Michigan. Many facilities managers have some ideas about cleaning that ignores basic health and safety standards. There is also a frequent misconception among facilities managers that every cleaning company is the same so decisions about choosing a cleaning company in Michigan should always come down to price. When it comes right down to it, this is bad advice and isn't going to take you down the route of finding a high-quality, professional cleaning company to keep your facilities shining.
Why the Lowest Price Isn't Always Nice
There is no business owner, manager or facilities manager that doesn't have to consider price when they are looking for cleaning companies in Michigan. We are all beholden to the bottom line, but the old adage that you get what you pay for has some truth to it. When you're looking for a professional janitorial company, the goal should always be value not price. Value means are you getting an amount and level of service that is reasonable for the price you're paying. All too often when cleaning companies in Michigan are bidding well below the estimated costs of other reputable cleaning companies, it is a bad sign. Low bids can be a red flag for other issues like:
illegal subcontracting which leads to high turnover which impacts the quality of services rendered
substandard and poor quality services
minimal or nonexistent training
inexperience that makes it hard to adequately estimate, which usually means they will cut services or ask for more money down the road
taking shortcuts be it on insurance, materials, equipment and more
Cleaning Companies in Michigan Are Like Snowflakes, No Two Are Alike
Ignore advice from people who tell you all cleaning companies in Michigan are the same. You can look at any industry and you will not find that every company is on the same level. There are always new, inexperienced contractors, a few of which will grow and mature their businesses, work out kinks and establish a positive reputation. Most of these upstarts however, will go away over time as they come to grips with the fact that every business requires knowledge and an unwavering commitment in order to be successful. There are also examples of companies who may have a long-standing presence in their industry but rest on the laurels of their past achievements. Or perhaps they can so easily replace disgruntled clients with new clients, that they just don't perform at the same level they once did.
There are also those companies who have a steadfast commitment to their industry. They grew, they made mistakes and they learned from them. They built a quality foundation that they have continued to adjust to fit the needs of their customers. These are the businesses that are truly committed to the work they do and take a great deal of pride in growing their base of loyal customers and being better than their competition. When you are searching for cleaning companies in Michigan, you should look for a professional cleaning company that is established and capable of meeting your needs, but not so big that they don't value your business.
If It Looks Clean It Must Be Clean Right?
As long as it shines, it must be clean right? Wrong. True cleaning for sanitation and health is about much more than a quick swipe with a rag, especially when it comes to clean restrooms. Certainly a cleaning company in Michigan that keeps all areas tidy and looking great is an important part of the equation, but it is not the only part. Cleaning for health and safety must always be about eradicating germs and disease causing bacteria and viruses that can put the health of you, your employees, and your customers in jeopardy. Substandard restroom cleaning can cause a host of problems including a negative image of your business and high employee absenteeism. Sometimes cleaning companies will give the restrooms a quick wipe and mop. But if you are not using the right cleaning products in the right way with the right equipment, all you are doing is spreading dirt and germs around. How do you really get a clean restroom?
Use cleaning products that clean AND disinfect
You can't disinfect a dirty surface so surfaces must be cleaned first and then disinfected.
Focus on "touch points". Your cleaning service should pay extra attention to all of the surfaces that people touch frequently.
The right cleaning company in Michigan will offer among other things:
An outstanding reputation
Responsible pricing
Thoroughly screened and well-trained staff
Complete restroom and customer care
On demand service