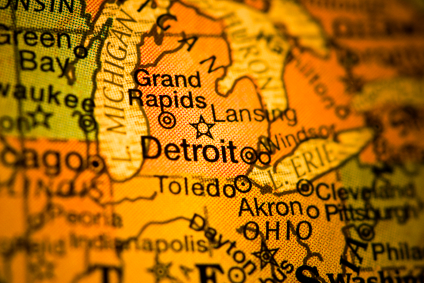 Why hire a large out of state company for your cleaning services when everything you need is right under your nose here in Michigan? There are a multitude of benefits you reap when you hire a cleaning services company based right here in your own backyard. So why hire your next cleaning services company from right here in Michigan and how do you find the right Michigan cleaning service?
A Michigan Cleaning Services Company Understands & Is a Part Of The Local Community
Cleaning services in Michigan understand your area and have been an integral part of your community for years. This means dependable Michigan cleaning services companies can deliver valuable knowledge about the market needs and how to find, hire and manage the best people for the job. A solid, local company can offer you the reassurance that you're not dealing with a fly-by-night operation.
Michigan Cleaning Companies Are Dependent on Their Local Reputations
Companies that operate in multiple states have many more places from which they can add new customers making them less dependent on their reputation right here in Michigan. A Michigan cleaning service depends on relationships with local businesses right here in the community to build their reputation, a reputation they must take care to keep. As a Michigan cleaning service, if we don't perform up to our customer's expectations, we have no other place to build new customer relationships—we are vested and interdependent with our local business people.
The best Michigan cleaning service will deliver quality service at a value, understanding that the reputation your facility projects in terms of cleanliness is our reputation as well. Likewise, Michigan cleaning companies can offer valuable local testimonials and references. What people are better for a referral than your local Michigan neighbors?
Michigan Cleaning Companies Keep Needed Revenue In Our State
When you shop local, you grow our local economy and that helps all of us as individual and businesses within the state. Michigan cleaning services are committed to hiring locally and doing our part to enhance the communities in which we work and live. Local cleaning companies in Michigan support the businesses of their customer base, and pay local taxes and reinvest their profits in our local economy. There is simply no substitute for the kind of ownership and sense of responsibility that comes with being part of your community.
National Cleaning Companies Are Often All About the Biggest Fish
Many of the large, national cleaning companies come into Michigan to service huge, mega accounts. Sure they will often try to pick up some medium sized accounts too but it is unlikely your business will ever be a priority for a large national cleaning services company. All too often, these local, medium sized businesses are put on the back burner and when there is a service issue, you as a facility manager may find you have a tough time getting through to the right people when you need help most.
When looking for the best cleaning services in Michigan, it is wise to keep in mind that it all comes down to experience, solid references, fair and responsible pricing, and an earnestness to get the job done right no matter how big or how small. A solid, medium sized Michigan cleaning company is big enough to deliver the quality services you need and a wide range of services, but small enough to care.