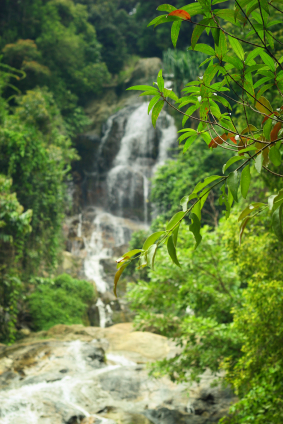 A true benefit to our economy and well-being, resource conservation and
Michigan green cleaning services
work together to create not just a better tomorrow, but a
better today
.
Going green is a simple and effective way for a company to improve its image.
Environmentally friendly practices
give back to everyone and everything. Here in Michigan, green cleaning services are paving the way for implementing healthier work environments, school zones, and medical facilities (just to name a few).
When talking about cleaning green, it's important to understand that Michigan green cleaning services does not just mean using environmentally friendly chemicals, but it also entails resource conservation through the use of energy efficient cleaning equipment and a smart distribution and use of supplies. Furthermore, the benefits provided by Michigan green cleaning services can do wonders for the health of the workplace, like by
improving indoor air quality
.
What are the traits of a true Michigan green cleaning services?
To find a cleaning company that cares about Michigan's resources and people, check out their green cleaning program. They should contain, at least, the following traits:
The
training programs
of Michigan green cleaning services set higher standards for safety while focusing on economic and efficient use of cleaning products and equipments. For example, here are some of the elements that we focus on in our green cleaning training programs:
Cleaning formulas that encourage dilution control, so no chemicals are needlessly used.
Efficient cleaning methods that reduce frequency of cleaning and thus chemical usage.
Microfiber clothes that effectively clean without the need for any chemicals at all.
Cleaning with water, or other natural liquids, whenever possible in light cleaning.
Keeping up-to-date on the latest and greatest green cleaning technologies available.
Your
Michigan green cleaning services
should also work overall towards the following green cleaning goals to lower their carbon footprint and yours:
Reuse, reduce, or recycle all packaging materials whenever possible.
Creating a customized cleaning budget for your facility that meets the quality, production, and budget standards of your location.
Choosing the most environmentally friendly cleaning products to meet whatever challenges your particular facility has to offer.
Transitioning from the old, caustic chemicals of the past to the bio-friendly cleaning products of today is a smart business choice that will save money in the long run and improve the health and well-being of your employees, customers, and guests. Michigan green cleaning services can help bring your facility
into the 21st century
without sacrificing any of your high cleaning standards.