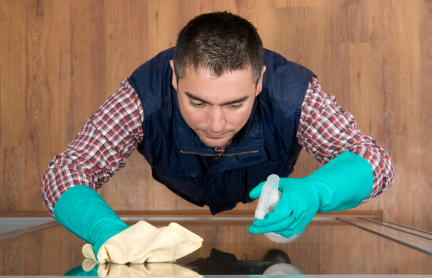 In the increasingly busy business environment of today, you need reliable Day Porter Services to help keep the physical aspect of your company running smoothly. By outsourcing this work to a dedicated, knowledgeable and professional company, you can have in place a valuable resource with personnel trained and capable of performing other functions that are not traditionally associated with Day Porter Services. Whether it's making coffee, running a package upstairs, or meeting the delivery man out back, Day Porters are there to make your job easier.
Whenever a client ask us for the definition of a Day Porter we always answer with the question, "What would you like them to do?" Some of our most successful Day Porters are the one who have earned the trust of our clients well beyond the normal touching up restrooms and cleaning the front door glass. While many Day Porters are performing the traditional role of a Day Porter. We have many Day Porters that have expanded on their traditional Day Porter role to create extra value for the clients they serve. With so many cutbacks in Corporate America, we are finding that most of our clients are running thin on internal staff and welcome the additional help a Day Porter staff can bring.
Here, are a few simple rules to help protect your company and make sure that you get the most from your outsourced Day Porter Services:
Work with your Janitorial Contractor to come up with a Job Description so that your Day Porter knows what is expected of them. It is hard to hire the right person if you don't define what is expected of them.
Ask your Janitorial Contractor for a background check before they begin working in your building. It is important that you are working with someone you can trust.
Make sure that your Janitorial Contractor administers a drug test before beginning work in your building.
Ask the Janiorial Contractor to have a backup plan if your normal assigned Day Porter calls off. The worst thing is if you depend on them and they don't show up. A good Janitorial Service will train a substitute Day Porter with the familiarities of your account before they are needed.
Make sure that your Day Porter Contract contains the phrase "Other reasonably assigned duties at the discretion of the customer" in the service description.
Be reasonable in assigning your Day Porter additional task. Remember Newton's law of motion, :To every action there is always an equal and opposite reaction." So when your assigning new work take in consideration the work they are already performing and the amount of time they work. We have lost good Day Porters because they felt overwhelmed by impending doom from an insurmountable list of growing responsibilities.
Define what duties are most important for your Day Porter. You don't want your Day Porter gravitation towards on doing their favorite job duties. This will prevent you from showing up to work one day and realize that they Day Porter no longer feels it is their job to restock the restrooms or spot mop the foyer because they are too busy doing other things. Good two way communication will reinforce what task are most important and will help you redirect them if necessary.
When things are not going right, don't be afraid to call your Janitorial Contractor to intervene with the Day Porter. Afterall, the Day Porter is a contract employee and your Janitorial Contractor is there to help you manage them.
Again, a Day Porter's positon is largely defined by your needs. So spend a little time up front in communicating those needs and you will find great dividends in Day Porter Services.