Outsourced Facilities Services in Detroit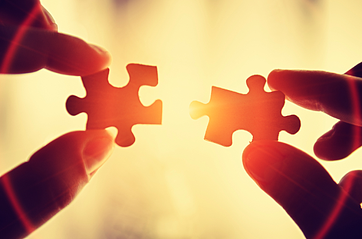 Why should you should consider outsouring Facility Services? The single biggest reason many companies are moving to outsourcing their building maintenance services is it saves money. In today's economic climate of ever increasing belt-tightening, businesses are looking to spread shrinking budgets further and cut costs. Let's be honest, although good long-term business decisions don't always come down to immediate dollars and cents, cost savings alone can be a good reason in outsourcing facility services. While immediately reducing expenses, outsourcing to a trusted, professional company that specializes in such services also saves you money in the long run when it comes to the indirect and often hidden costs of trying to handle your building maintenance in-house.
1. Eliminate the Problems Associated With Using Your Own Employees To Tackle Facility Services
Dumping cleaning duties on staff hired for other tasks is a recipe for disaster. An administrative assistant who comes dressed for the office isn't going to appreciate being asked to clean a toilet. Likewise, trying to use existing staff to handle maintenance tasks can cause responsibility shifting, issues over whose responsibility it is, absenteeism, job dissatisfaction and higher employee turnover. Ultimately, the job often just goes undone because no one wants to do it and no one wants to make sure it's done.
Perhaps you have considered hiring your own team. Managing any group of employees presents challenges but unless the bulk of your existing employees are minimum wage, unskilled workers, it may be vastly different than your typical managerial duties. Tasks like recruiting, hiring, training, background checks, disciplinary action, firing, overtime control and payment and benefits administration can be overwhelming and eat up valuable resources better directed to your bottom line.
In 2014, the costs associated with employees will become even higher as parts of thePatient Protection and Affordable Care Act (PPACA), commonly known as Obamacare, go into effect. Many employers will now be required to offer employer-sponsored health insurance plans to full-time workers (defined as 30+hours) or be subject to penalties. This may further increase the costs associated with employing over contracting. Even if you are outside the scope of PPACA, there are other various legal and compliance issues like EEOC, ICE, unemployment and worker's compensation that add another layer of complexity to trying to juggle your own maintenance services.
2. Shift the Management & Liability of Building Services to Someone Who's Business Is Building Services Maintenance
Sounds simple enough right? Focus on your business and let people whose business it is to manage your facilities focus on their business. Our business is managing your building facilities and we've become quite good at it.
We keep up with changes in the cleaning industry and new federal and state regulations so you don't have to. We are fully aware of the liabilities associated with maintenance tasks and the people performing them. We have options like general liability insurance and an umbrella liability policy to provide an extra layer of insurance and shields you and your organization from third party litigation.
3. Eliminate Costs Associated With Procurement, Maintenance, Inventory, Equipment, Supplies & Uniforms
Because building maintenance is our primary business, we have already put in the time to find the best prices on the best supplies and tools to get the job done. You never have to worry about buying or servicing expensive equipment. You don't have to make sure you have enough supplies, figure out whose responsibility it is to get them or how to find the room to store and secure them.
4. Expert Work With the Most Up To Date Equipment & Products
We have developed and refined training programs to get our employees up to speed quickly and get the work done right. We know our business inside and out and understand our clients' needs and expectations. We also have a system in place to handle when you need things done better or have an issue. We also give you also get access to a wide variety of other services like carpet cleaning, window washing, tile waxing and more. Because we work with a large number of organizations just like yours, we can shift staff easily as you need it to offer you the most flexibility and exactly what you need.
5. Focus on What You Do Best
Are you interested in learning the ins and outs of the day to day operations of a building maintenance services company? Probably not. In-sourcing your office cleaning is like running a small business within your business. Hiring a professional maintenance service will free up your time and that of your employees to focus on things directly related to your business and your bottom line.

Before you take on the often Herculean task of trying to manage your building maintenance in-house, consider what the real costs are by asking these questions:
What is your time worth or the time of other managers and employees who have their own important work loads to tackle?
What is the cost savings when you let your employees do the work they were hired for in a well maintained environment that demonstrates your commitment to a clean, sanitary and healthy workplace?
Outsourcing to a trusted, professional company that specializes in facilities maintenance can cut costs immediately and save you time and money long term on the indirect costs of trying to handle your building maintenance in-house.
Stathakis web content is protected by copyright.