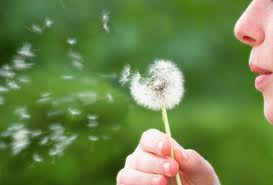 In the quest for your company to go green, there are many steps that can be taken. One that's often overlooked but very important is to find the right cleaning service for your building. The wrong cleaning chemicals can be toxic, both to your health and to the environment. There are all sorts of janitorial companies out there who claim to provide "green cleaning services." But what does that really mean? How do you know if your cleaning service is really doing what it takes to be as environmentally friendly as possible?

When choosing a cleaning company, it's important to choose one with Cleaning Industry Management Standard (CIMS) certification from ISSA, the World Cleaning Industry Association. The ISSA CIMS scrupulous requirements for management and quality of service guarantee that you're hiring from the best janitorial companies available. But ISSA also offers an additional certification: ISSA CIMS GB (Green Building). A CIMS GB certification ensures that your cleaning service not only meets the highest standard for management and quality of service, but also the highest standard for environmental responsibility.

Using environmentally safe chemicals is the first step towards operating a successful green cleaning service. Unfortunately, this is as far as many janitorial companies go. They don't take into consideration the cleaning systems and procedures that are also integral to making a building environmentally friendly. From issues as simple as whether to use a vacuum or a dust mop, or as complex as the best way to strip a hard floor, proper environmental techniques are just as important to employ as safe chemicals. That's why ISSA CIMS GB certification ensures that a cleaning service uses both environmentally safe chemicals as well as proven, documented environmental procedures. Employing a CIMS-GB janitorial company is the best, simplest way to maximize your building's green potential.

Using ISSA CIMS GB cleaning services doesn't just reduce your environmental impact. CIMS GB companies are also proven to be able to help you raise your Leadership in Energy and Environmental Design for Existing Buildings: Operations and Maintenance rating (LEED-EBOM) with the U.S. Green Building Council. Even if your building is already LEED certified, there's still room for environmental improvement. An environmentally conscious cleaning service can help your building secure more LEED-EBOM points and raise your rating to silver, gold, or even platinum. The CIMS GB certification standard is based on the LEED rating system, and CIMS-GB certified companies are the best equipped to implement procedures that help to raise your building's LEED rating. And with a higher LEED rating comes a variety of incentives, from tax breaks to fee reductions and waivers to density bonuses, and more.

Green cleaning services are all over the place, making claims about safe chemicals and environmentally conscious practices. But when it comes to environmental safety procedures, it's important to be able to prove those claims. Hiring an ISSA CIMS GB certified cleaning service guarantees the knowledge, efficiency, and expertise necessary to help your business raise its LEED rating and become more environmentally safe. With CIMS GB certification, it's never been easier to go green.