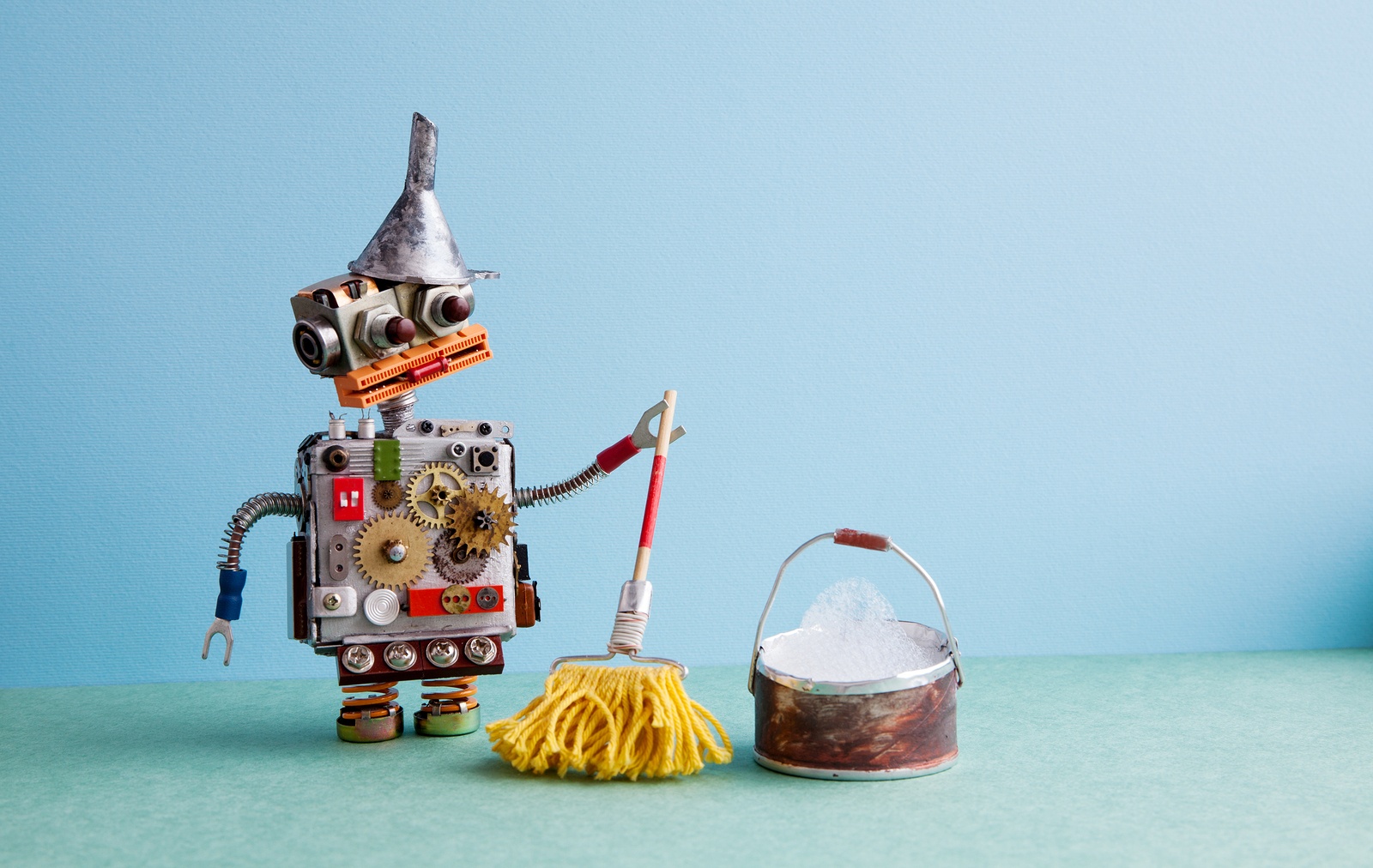 Summer can offer the perfect time to tackle cleaning and maintenance issues that have been a thorn in your side since the beginning of the year. What better time to tackle the out of control to do list and get your offices or building in tip top shape? But if you are "partnered" with a less than effective, efficient commercial office cleaning company, you might need to enlist better help before you tackle some of your facilities biggest cleaning problems. Is your office cleaning company just a bunch of amateurs or have you partnered with a true pro?
While trying to make sure your facility looks good and lends and overall clean impression, your office restrooms are often the area that needs the most attention and deepest cleaning. Especially if you have suffered a subpar commercial office cleaning company for any length of time. There are a number of good reasons to prioritize the cleaning of your office restrooms. Dirty, disheveled restrooms in disrepair are linked to reduced productivity and higher absenteeism among other things. So why are restrooms such a problem in workplaces? Mainly, because they see some of the highest traffic in the office. Every office cleaning company worth its salt knows that the highest trafficked areas need the highest amount of attention and cleaning. If ignored, locations with heavy traffic like restrooms build up layer after layer of visible and invisible dirt, grime and gunk that create odor and an overall inhospitable environment.
What to Look For Evaluating the State of Your Office Restrooms?
When your inbox starts to fill up with complaints and it seems that nothing ever changes, it's time to start looking at new commercial office cleaning companies. The first thing you need to look at, however, is exactly what your major issues with your current cleaning service are. Identifying these problems may not only help you find a better match with a new office cleaner, but also to address problems you have with your current commercial cleaning company. Giving your cleaning service a clear idea of what is important to you and what things they aren't properly attending to is often the best way to assure that not only your restrooms get cleaned, but the rest of your office as well. Starting with the aforementioned restrooms, here are some signs that your office restrooms need more attention:
Door handles and the areas around them are dirty
Your restroom floors are unclean or appear to have only received a cursory cleaning to remove a surface level of filth
Sanitary stations have not been refilled in ages
Soap dispensers along with paper towels are rarely restocked
Counter tops aren't clean or it seems they are always damp
Mirrors are not crystal clear
Trash containers are frequently overfull
Partitions in the restrooms are littered with graffiti or other trash
Sanitary centers need emptying or repair
Everything smells a *little* off
Drains haven't been cleaned or everything has a layer of dust on it
Sink fixtures need repair or they are constantly grimy
No company, not even best office cleaning companies, can do everything perfectly all the time. That being said, if these are recurring problems that you've tried to address in the past, consider looking for a new office cleaning company.
Why the Mop and Bucket Just Doesn't Cut it Anymore
If your office cleaning company takes a mop and bucket to clean your restrooms, you may have a problem. The science of office cleaning tells us these outdated techniques are little more than a perfect way to spread dirt and pathogens across your bathroom floors and even into and across the rest of your facility! Old methods have given way to new technologies that blend state of the art industry standards to create a level of service that delivers measurably better results. A healthy workplace should always be a priority and your office cleaning company should be a true partner in the health of your facility. Preventing cross contamination and cleaning for health and disease prevention is the hallmark of a professional and knowledgeable company, especially in the restrooms, where pathogens can quickly become serious health issues. Drips, splashes, along with the dirt that is brought in on shoes makes the restroom the perfect breeding ground for bacteria. Not only is the health risk enormous, the smell and appearance can lend an overall unpleasant impression among your tenants and visitors alike.
Dirty Restrooms Cause Numerous and Measurable Problems Elsewhere
Not only does proper office restroom cleaning get rid of bad smells and mysterious pools of liquid, efficient, effective restroom cleaning services can help you avoid a number of negatives associated with unclean restrooms such as:
Increased

employee turnover

Employee satisfaction decreases
Top talent seems to slip through your fingers again and again
Apathy goes through the roof
Engagement decreases measurably
Productivity, similarly, also decreases
Absenteeism is frequent
Customers notice poor condition
Sales go down
Make sure to inspect your restrooms regularly, because if they are unclean and unkempt, it is likely a sign that your office cleaning company and office cleaners are ignoring your restrooms and other important areas of your facility.
What Does Professional, Effective Restroom Cleaning Service Look Like?
It is quite easy to see (and very likely to smell) when your restrooms aren't being given the treatment they need. But what does an office cleaning company that has got it right look like? Here are a couple of key components of a competent and professional cleaner you might notice:
It is very clear that touch points are being given the attention that they need
It is easy to see yourself in mirrors and it is evident they are clean
Your restrooms and office in general smell fresh or fragranced
All mops and rags are color coded to ensure your employees safety by reducing cross contamination
Tiles are sparkly and the grout surrounding them is equally so
Restrooms are always stocked regardless of the time of day
The workplace, especially restrooms, are always in good order and free of graffiti
The restroom is fully operational and hand dryers and towel dispensers especially are always in working condition
Make Sure That Your Office Restrooms Get the Treatment That They Deserve
Outside of just wanting clean restrooms, your going to need an office cleaning company that makes the health and cleanliness of your facility a priority and delivers the effective, affordable, responsive service you and your facility deserve. Stop dealing with cleaning companies that can't, don't or won't keep your facility and your office restrooms clean. Having a properly cleaned facility, restrooms included, not only benefits your employees, it impresses your visitors, customers, and anyone else that happens to visit. Your clean restrooms are an important component in creating the image of a clean, well maintained, and healthy workplace.