Letting the experts help.
If you run a business, you know how important it is to maintain a clean and healthy work environment for your employees and customers. It can seem like a lot to handle by yourself, but by outsourcing janitorial services, you get the best results while avoiding unnecessary strain on your staff. When looking for a janitorial service company to hire, it's important to have the right expectations and communicate your needs. Each building is different, so the service you receive should be custom made to fit your situation.
Not all janitorial services are created equal, so it's important to take the time to ensure that you are getting your money's worth. Whether you currently employ a janitorial service company or are looking to hire one, there are some small changes you can make that will have a big impact on the quality that you receive. Here are seven things you can do to get the most out of your janitorial service.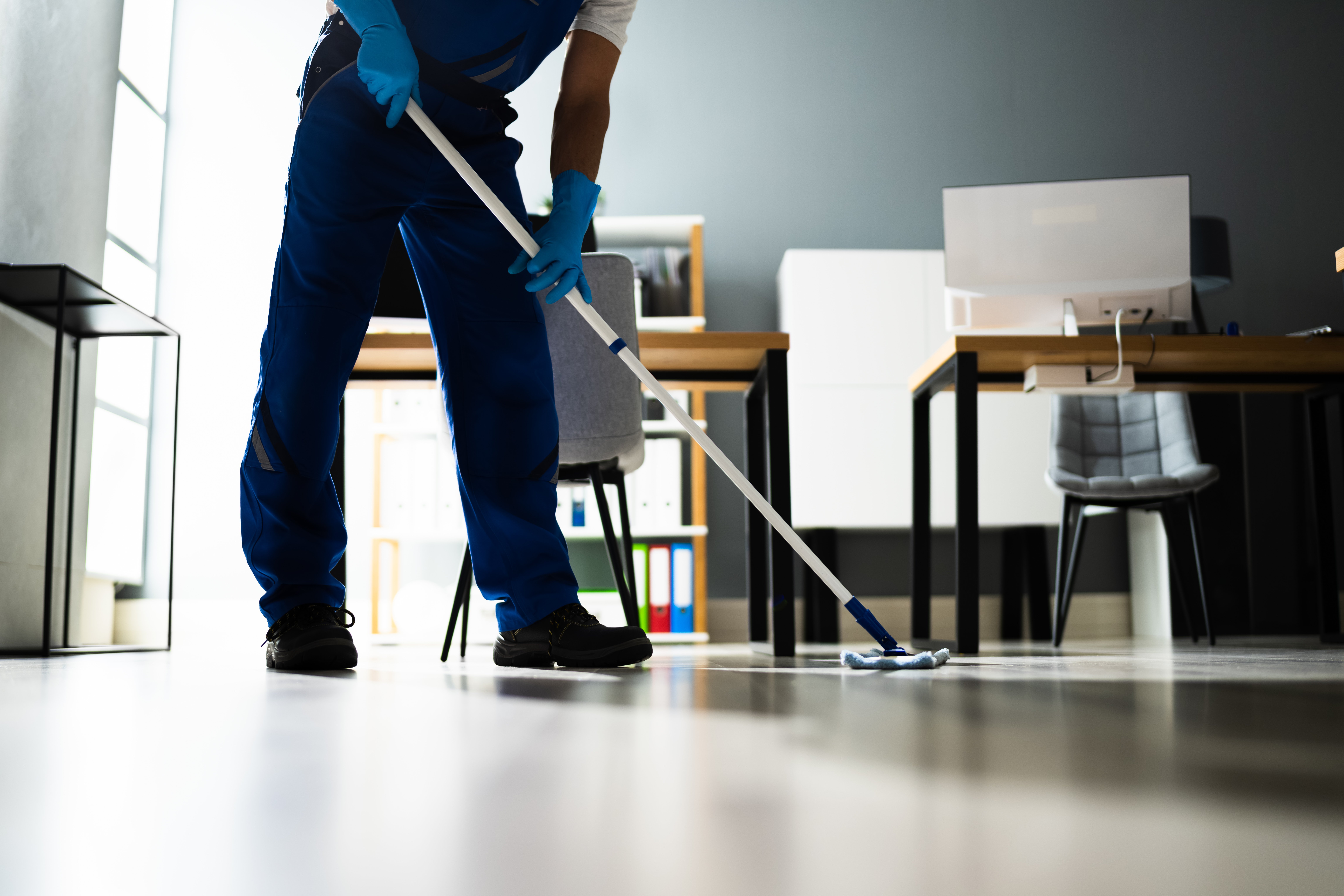 Schedule regular meetings.
Communication is key when hiring any service and it's important to have set times where you can check in and discuss any problems that arise. Sometimes it's necessary to go through each party's responsibilities when it comes to the cleaning and maintenance of your facility. By creating a steady flow of communication you can make sure that your expectations are being met.
Regular meetings help you course correct when certain situations arise. Maybe you realize that you forgot to mention a certain area of your building that needs cleaning or you opened up a new section of the building to employees or customers. These meetings give you the opportunity to modify or double check your personalized cleaning plan for your building. It also gives the cleaning staff an opportunity to ask questions or receive support that they need to do their job to the highest standard.
Make sure they are using high quality green products.
Any commercial janitorial service you consider hiring needs to be using the best tools for the job. You wouldn't use over the counter cleaning supplies and expect professional results. There's a huge range of the quality of supplies a commercial cleaning company can use.
On top of using high quality cleaning supplies, you want to make sure that they are using sustainable and green cleaning products. As we move towards a more sustainable future, it's important to make sure that whatever janitorial service you hire uses environmentally friendly products that won't have a negative impact on the environment. Not only is it better for the health of your employees, it shows that you take their health and the environment seriously.
Ask for a copy of their pandemic response plan.
Even though things have started opening up as we are thankfully leaving the pandemic, it's vital that we remember that the pandemic isn't completely over. With that being said, you want to make sure that your janitorial cleaning service has a plan in place to help reduce the spread of infectious diseases like COVID-19.
By having a concrete plan of action to reduce the spread of COVID-19, you'll give your returning employees and customers much needed reassurance that they aren't at risk when they return to the office. It's still an uncertain time for a lot of people and it goes a long way to see that their safety is a priority.
It's going to take time for people to feel completely comfortable again, but you can help speed up that process by showing that real things are being done to protect anyone who walks into your facility.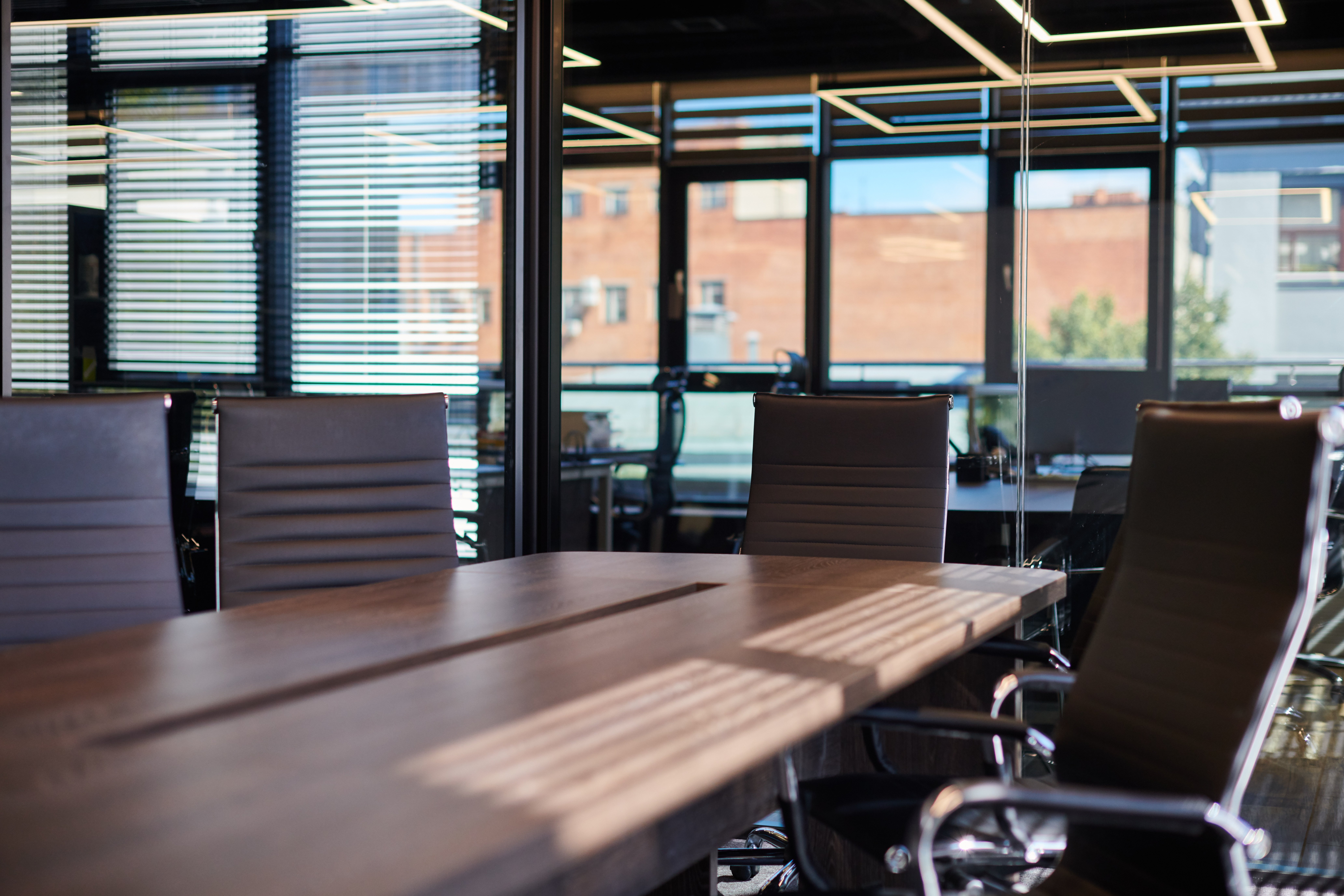 Ask about how they retain employees
Depending on how long of a contract you have with a janitorial service, it's important to maintain consistency over the months and years that you hire one. A big part of receiving a consistent quality of service is making sure that a janitorial service's cleaning staff consists of high quality staff members who stay with the company for a long time.
When there's high turnover, there's going to be constant dips in quality where new employees have to be trained to clean your facility. With how competitive the job market is right now, you should ask what the janitorial services in question are doing to boost staff retention. Make sure they are offering adequate pay and that they incentivize the retention of high quality cleaning staff.
Inspect the cleaning closet.
If you currently contract janitorial services, one simple thing you can do is take a look at their cleaning closet. Usually the state of the cleaning closet can reflect the type of service you're getting. If it's disorganized or dirty, it can signal that the cleaning staff aren't working up to your expectations.
Remember, the cleaning closet in your building is still a part of your building and the way it's treated can extend to how the rest of your building is being treated. If it's clean and organized, it's a good sign that the cleaning staff respect and take better care of the rest of your building.
Require ISSA Certification
When comparing janitorial services, it's important to have an objective standard to judge them by. One way to measure the quality of a janitorial service is by making sure that they are ISSA CIMS GB Certified. ISSA, or the Worldwide Cleaning Industry Association, offers a variety of certifications that train janitorial services in different areas. These certifications are the marks of a high quality janitorial service and can help you know that you are getting the best service available.
Create a good feedback system.
The last thing you can do to get the most out of your janitorial services, is to create a way for feedback to travel between you and the cleaning staff. If you notice a certain cleaning responsibility isn't being taken care of, you want to be able to notify the cleaning staff as soon as possible.
Likewise, if there's a problem with your facility that the cleaning crew notices, you want to know that immediately. It can be something as simple as leaving a notebook that both you and the cleaning staff can read and respond to. Creating a channel for feedback early on, can help you avoid miscommunications in the future.
Maintaining High Standards
Janitorial Services are an integral part of running a business with a clean and healthy environment. If you stay involved and do these seven small things, you can get the most out of your janitorial services and ensure the cleanliness of your building.