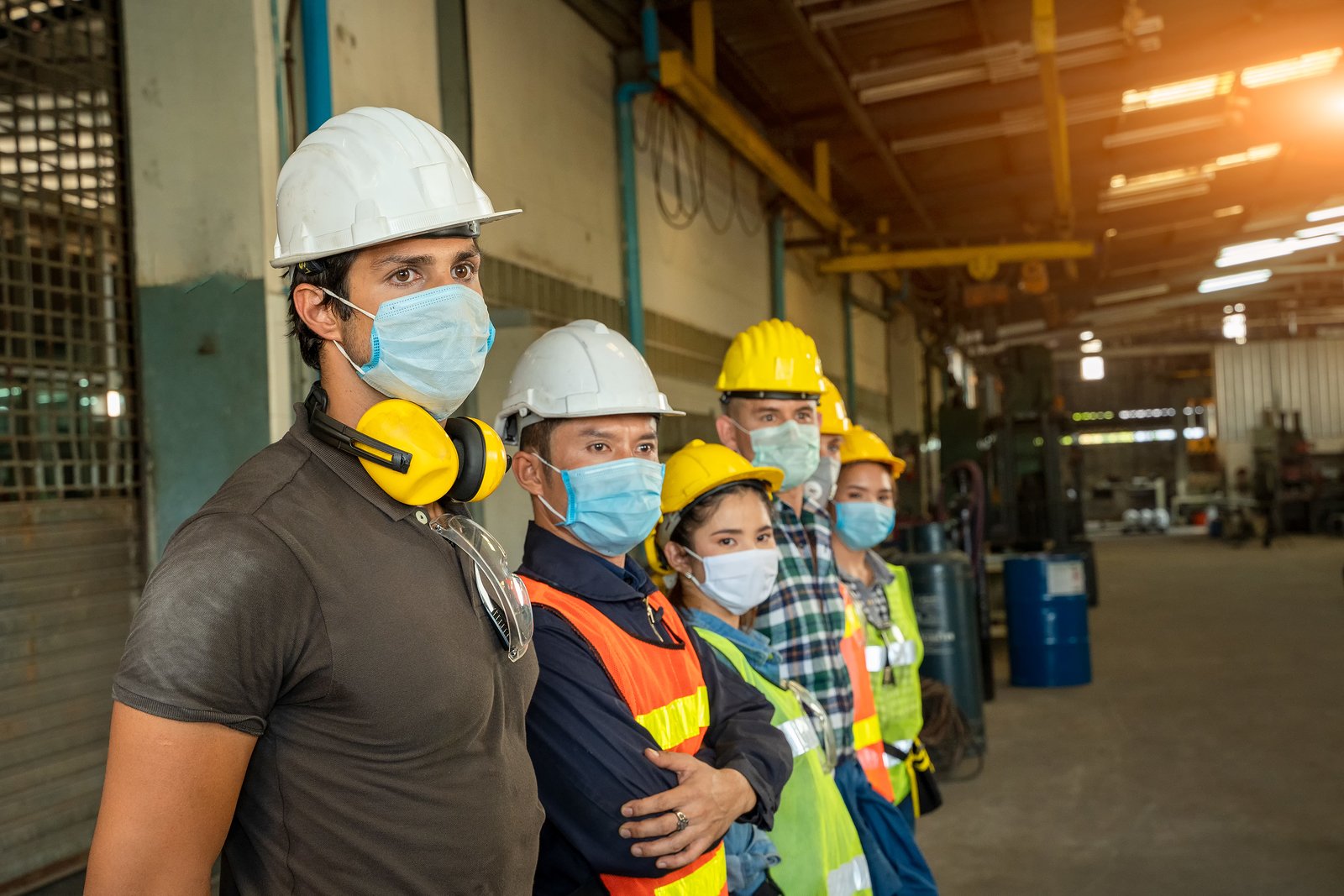 Covid-19 Changing the Way We Do So Many Things
With the arrival of Covid-19, Facility Managers are trying to keep their industrial facilities clean, safe, and ready to run. That is a tall order any time but even more so with a global pandemic forcing us to adjust to a myriad of changes beyond our control. No one wants to risk the health of our teams and people, and yet so many industrial facilities are essential businesses that must keep going despite the risks. But there are ways to minimize risk and do your best to ensure a safe, clean environment.
What Are Industrial Disinfection Services?
Nearly every environment contains bacteria and microorganisms. Thankfully, most are not harmful to humans. But pathogens (disease-causing organisms) can be dangerous or even deadly. Of course, the Covid-19 has sounded alarm bells for all of us due to the unknowns surrounding it and its significant risk to humans. Industrial disinfection services offer extra protection but exactly what are industrial disinfection services? Industrial disinfecting services are enhanced cleaning protocols that utilize a disinfectant to provide an optimal level of clean. The Centers for Disease Control (CDC) defines disinfection as a process that eliminates or destroys most or all pathogenic microorganisms on inanimate objects. The industrial disinfection cleaning protocols used may vary based upon the facility but typically, a professional industrial disinfecting service utilizes tools like electric chemical atomizer fogging units, EPA certified chemicals that offer known protection against SARS-CoV-2, the cause of Covid-19, and comprehensive, industry specific employee training.
Commercial Disinfection Services Offer Peace of Mind
Certainly, there is no way to eliminate the risk of disease transmission, but we can significantly reduce illness and its spread through industrial disinfecting services. Your industrial disinfection services should work with you to formulate a comprehensive facility disinfection plan that offers you and your employees' real peace of mind. In order to do this, industrial disinfection must include identifying critical areas and developing a full industrial disinfection task list in conjunction with CDC recommendations. Likewise, your industrial disinfecting service should pay special attention to touch points, those areas in your facility that see a great deal of contact with human hands. Touch points like light switches, handrails, doorknobs, fixtures and handles and more can function as ideal vectors for disease causing microbes to jump from one person to the next, or more accurately, from one person to the next hundred.
Industrial Disinfecting Service Isn't a Job For Just Anyone
Whatever kind of industrial facility you run: industrial, automotive, manufacturing, fulfillment and distribution, high tech, food and beverage and more, you need industrial cleaning services that deliver. As a Facility Manager, you have a great deal on your plate and no more so than now with even more compliance and safety concerns. You must juggle productivity, productions schedules, compliance and of course, safety. You need to take into account your building services budget, increase operating efficiencies and of course, minimize added costs and delays. And you need industrial disinfection services that help you tackle the current Covid-19 crisis. Industrial cleaning exceeds what is required in many other facilities. You cannot afford to settle for a one size fits all cleaning solutions. You need an industrial cleaning service that makes your business their business.
Industrial Disinfecting Services Help Us Get Back to Business
Stathakis is here to help in removing biohazard contaminants from your facility. Through the usage of CDC approved disinfection methods, professionally trained staff, and over 40 years industry experience - we are ready and capable to provide additional enhanced services to disinfect your entire facility. We have worked with industrial facilities for a long time and this new crisis is a challenging one but affords us the opportunity to use our experience, professionalism and quality standards to help our business community pull through.