Cleaning has changed.
The past year of the COVID-19 Pandemic really shook up the cleaning industry. With the threat of infectious disease looming over us, our relationship with cleaning was forever changed. Before the pandemic, janitors and cleaning crews were often hidden in the background of day to day life. Now, they serve as the frontline in creating healthy workplaces and protecting the public from the virus.
Many office cleaning companies rose to the challenge and will continue to diligently work hard to help America reopen. As the cleaning industry adapts to the COVID-19 pandemic, it's important to acknowledge all the ways things have changed. Here are the biggest trends I've seen in Office Cleaning over the course of the past year.
Maintaining high standards.
One of the biggest takeaways from last year is that high standards aren't going away anytime soon. In response to the pandemic, office cleaning services had to refine and change the way they clean and disinfect. That involved creating new cleaning systems that focus on disinfecting high traffic areas in office buildings. It involved hiring and training new staff, buying higher quality cleaning supplies, and tailoring office cleaning checklists around changing business hours.
During the pandemic, there was a spike in the demand for office cleaning services that rose alongside the infection rates. With the distribution of the vaccine, there was a dip in demand as it seemed like things were returning to normal. Recently with the Delta Variant, it's become apparent that we aren't out of the woods quite yet. It's important that we maintain the high standards we set, so that we're prepared for whatever comes next.
Cleaning has more purpose.
Before the pandemic, office cleaning was primarily about keeping up appearances. A clean office promoted higher employee productivity and gave customers the sense that the office was professional. Although office cleaning still helps create a better appearance, it's become a lot more than preserving order or looking organized.
Cleaning isn't about cleaning for appearances anymore; cleaning has become our way of combating COVID-19. As a society, we've started to value clean and sanitary public places. Normal activities like going to work, going grocery shopping, or working out became sources of anxiety.
Every time we step into a building, we've felt at risk of being infected. Office cleaning not only has to actually disinfect, but it helps us feel less anxious to get on with our lives.
More and more, employees and customers are starting to care about what goes into cleaning the buildings they visit. Employees are increasingly curious about the types of cleaning products being used or the quality of the disinfection. Customers are starting to take interest in how office cleaning services train their staff and what sort of cleaning system is in place.
There's a central question behind all of these concerns; "What's being done to ensure my health and safety when I'm in this facility?" This is why ISSA CIMS companies have the edge when it comes to the quality of their cleaning. Companies that are certified have verifiable procedures in place to handle infectious diseases.
Getting employees to return to the workplace.
Employees' feelings of safety and comfort in the workplace took a major hit this last year. Now more than ever, employees are looking for reassurance that their health and safety are a priority to their employers. It's not enough to provide a factually clean office building, but everyone who steps into your building needs to feel that it is clean as well.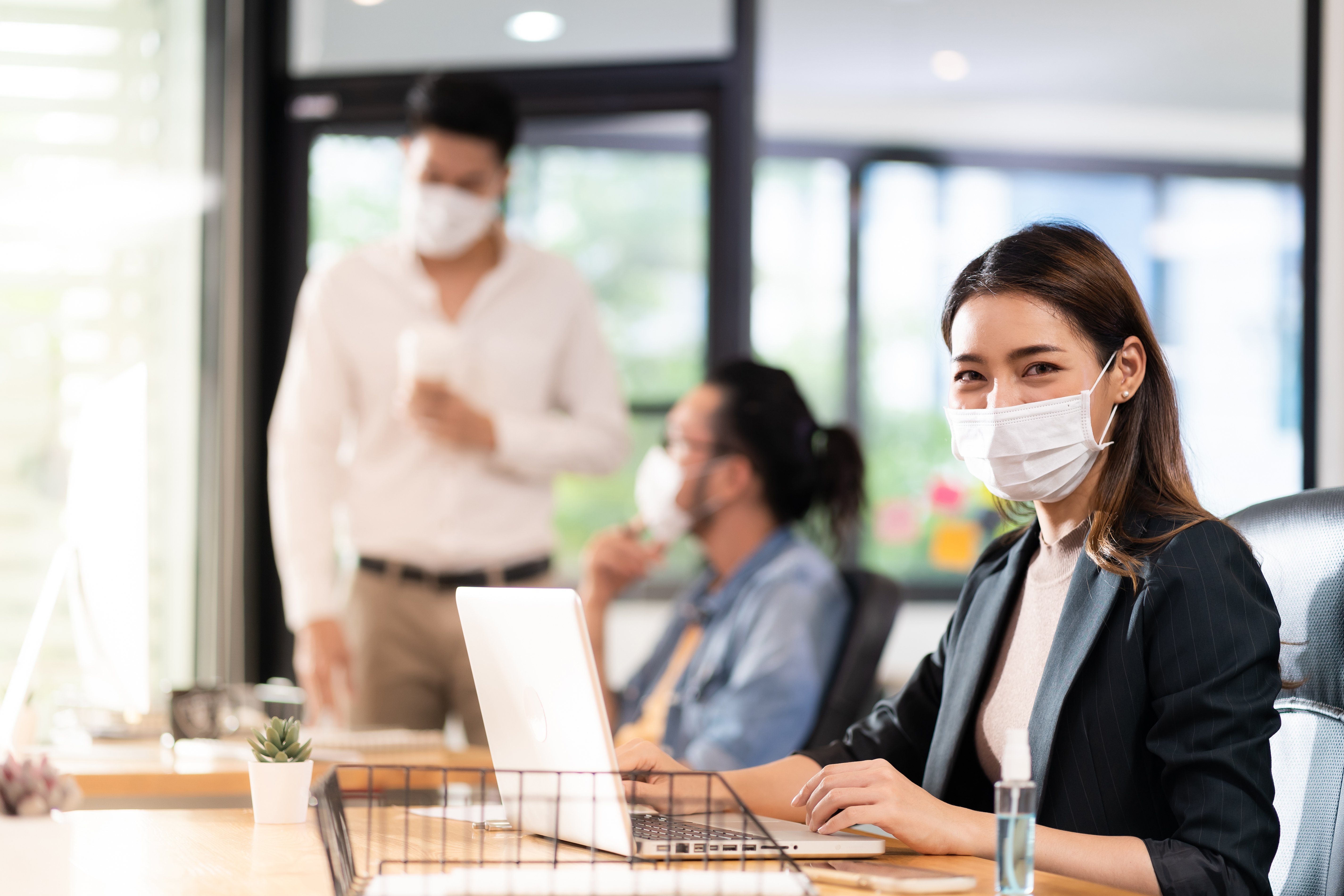 In the past, office cleaning companies played a behind the scenes role in keeping businesses neat and organized, however they need to be front and center in order to foster employee confidence. Both employees and customers need visible signs that steps are being taken to prevent potential infection.
By hiring an office cleaning service, your employees and customers will begin to notice that your building is being regularly cleaned. Small additions to a cleaning schedule can make a huge difference in public perception. Whether members of a cleaning crew regularly empty trash, clean the kitchen area, or stock the office bathroom with paper towels and toilet paper, it all adds up to creating a clean and welcoming work environment.
Cutting corners doesn't pay off.
The adage that you get what you pay for couldn't be more true when it comes to office cleaning. Since office cleaning affects the health of your employees and customers, it's important not to go for the cheapest option. Cleaning standards have risen over the last year and the price of cleaning should go up with it. If an offer looks too good to be true, it most likely is.
The lowest bid is rarely the best value, because they have to cut corners to give a lower price. The issue is that we can't afford to cut corners when it comes to something so crucial. Pandemic level office cleaning requires that a cleaning service put more time and money into the way they clean.
In my opinion, an effective office cleaning service has to fulfill a couple of requirements. The first requirement is that the company pays its employees well. The quality of any service relies on the quality of the employees providing the service. An effective cleaning company gives its employees a market wage and provides adequate benefits.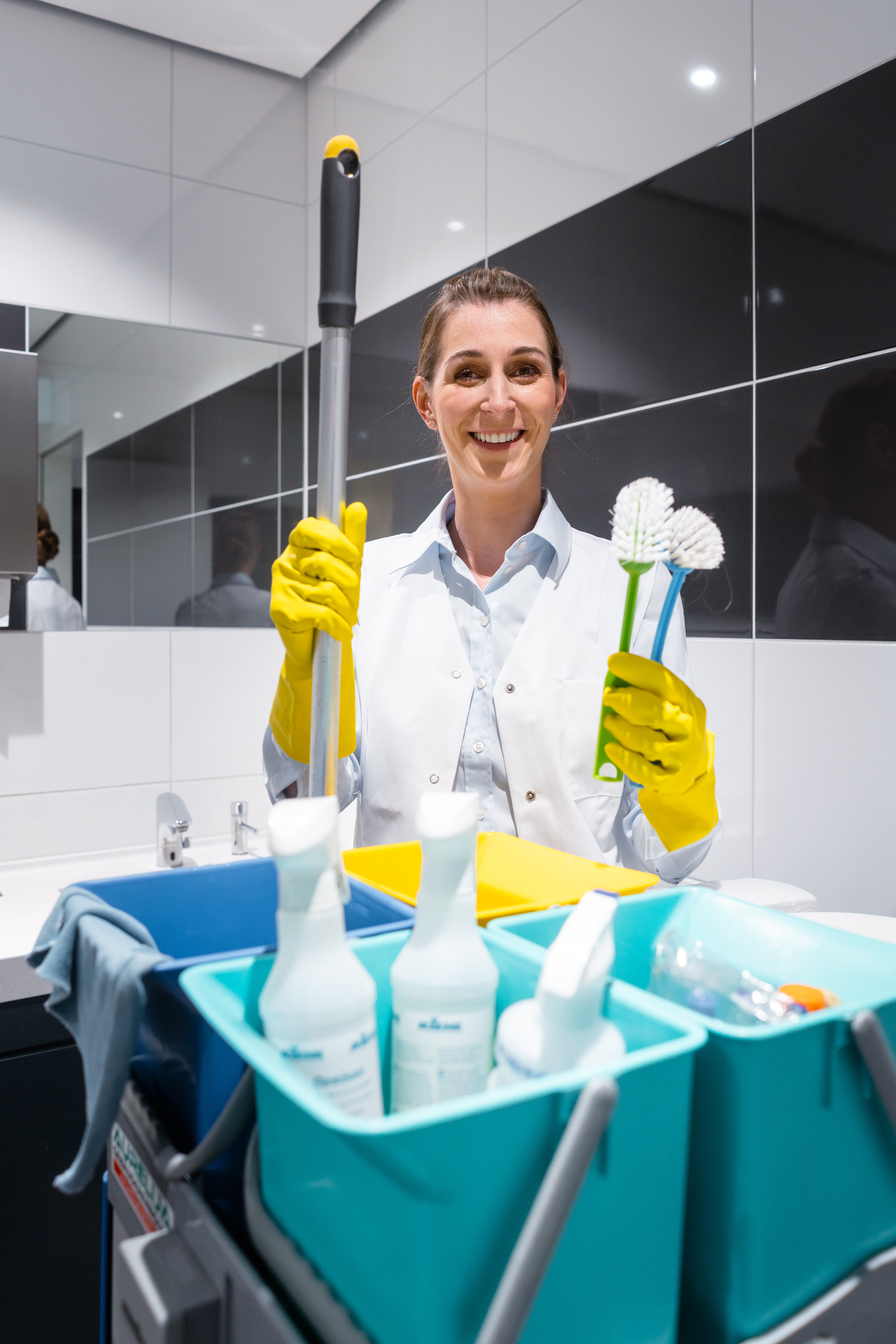 The next requirement of an effective office cleaning service is that it uses higher quality products and tools. Over the counter or commercial products like disinfectant wipes and hand sanitizer have their place, but aren't as effective enough at combating infectious disease.
Office cleaning companies have access to hospital grade cleaning supplies and instruments that have been proven to show the best results when it comes to protecting employees and customers. Another factor that goes into the tools that cleaning companies use is sustainability. Cleaning companies who practice Green Cleaning have comprehensive cleaning regiments that are less impactful to the environment than the standard practice.
All of these factors contribute to the cost of an office cleaning service. Therefore, it's important to look at cheaper offers with skepticism and to not jump on the lowest offer. Ultimately, the value of a service comes from the quality of the service, not just the price.
Recognizing the importance of office cleaning.
When it comes to office cleaning, the biggest trends revolve around the growing importance of sanitation. Returning employees and customers need clean offices in order to get back to work and feel safe. The pandemic was unexpected and demanding, but the best office cleaning services adapted. They created and maintained high standards and will continue to evolve with the world around them.