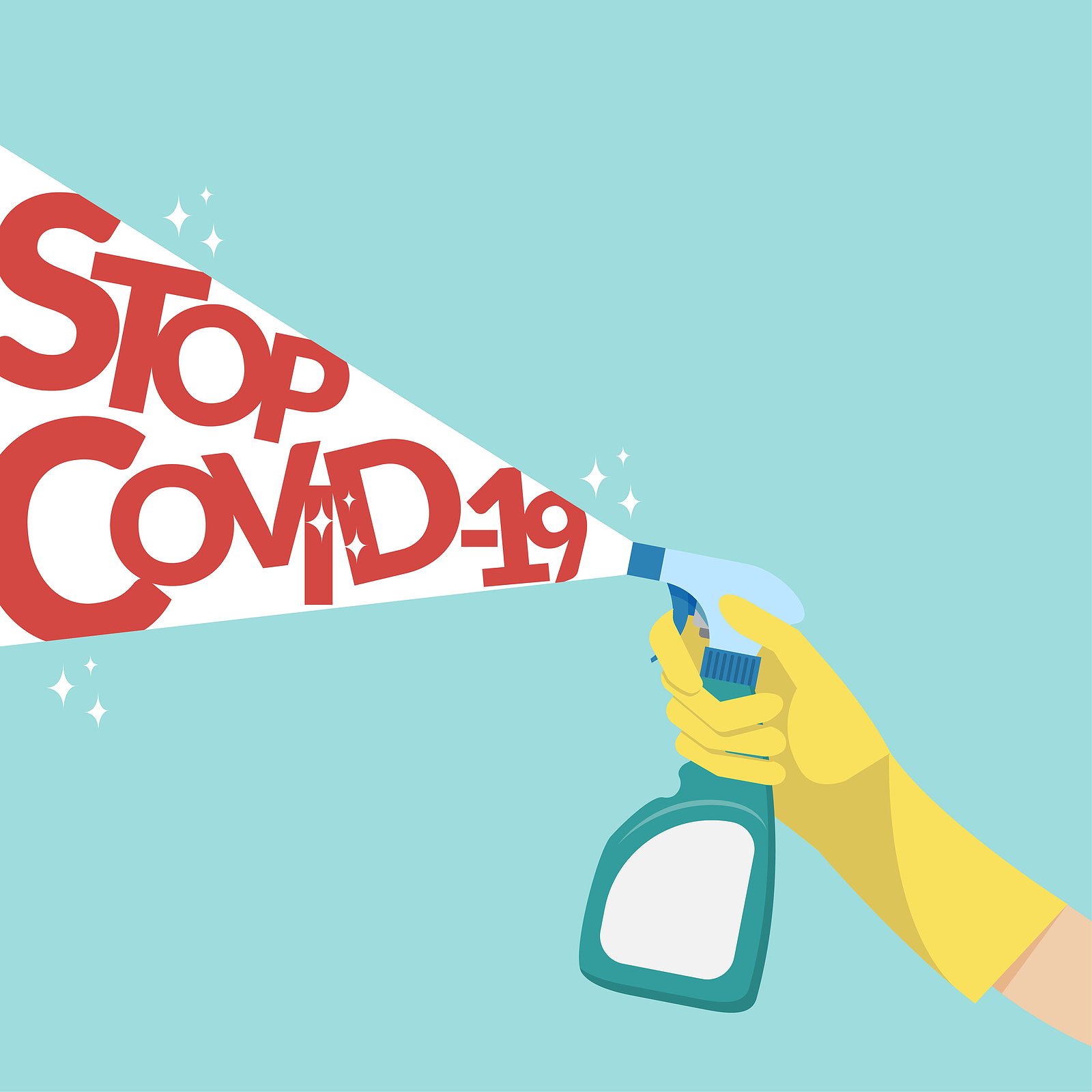 Why Restrooms?
Why is the restroom such an area of concern when it comes to protecting your facility from COVID-19? Research found that in an average hour of use that there were 500,000 bacterial cells per square inch on the bathroom surface. If there was ever a place that the coronavirus would by lying in wait, a restroom would be it. Many commercial and industrial cleaning companies put heavy focus on making the restroom look clean but it is equally important to take the time to actually disinfect it properly. Don't let a restroom that only looks clean lull you and your patrons into a false sense of security. Don't settle for substandard restroom cleaning, or a lack of restroom disinfection services, especially during a pandemic. Find the commercial disinfection services you need to help safeguard the health of you, your staff and your customers.
Understanding How to Properly Disinfect a Restroom:
Restroom cleaning requires a specific set of procedures and processes to be done at a professional level. There are specific practices and a critical path. Here are a couple of good examples of what your commercial disinfection service should be doing to reduce your restroom's bacterial and viral loads:
The use of color-coded microfiber cloths to prevent cross-contamination of surfaces.
Disinfecting high touch surfaces such as dispenser handles, paper towel dispensers, soap dispensers, door handles, push plates, fixture handles, and stall latches.
Service Systems that provide documented proof of properly disinfected surfaces.
Documented delivery systems to make sure that nothing gets missed.
Only use Hospital Grade Disinfectants that have been approved by the EPA.
The onset of a pandemic should not be the trigger for your restroom cleaning service to start using these best practices, however. Proper disinfection techniques are used in preventing the spread of the vast majority of illnesses and pathogens and whether or not you are in a pandemic should not stop your commercial disinfection provider from protecting your health. Still, if there was ever a time in which this kind of attention to detail and professionalism is needed, it is now.
Consistency is King in Disinfection:
It only takes one exposure to the COVID-19 virus to put lives at risk. That is why it is absolutely critical that your disinfection services are cleaning your restrooms the right way each time. Consistency is born out of professional training, best practices, checklists and janitorial inspections, and clear communication. Having professionally trained cleaners in your building that understand the science of cleaning and their role in it, is the first step in providing a service that is unerring in efficacy. Second, open and clear communication between you, as the Facility Manager, and your disinfection services company is necessary to address problems as they come up and allows you to work together to adapt and change systems that aren't getting the results you want. Problems that are left unchecked easily spiral out of control and little mistakes could be the different between life and death for someone that is in your building. Don't take a risk with unproven or ineffective cleaning service - partner with the best and rest assured that your restrooms are as clean and healthy as they can be.
Cleaning the Lesser Cleaned is Required for Disinfection
All too often cleaning service put all the importance on things that are readily visible. Mirrors, counters and the tops of toilets are easy to see and therefore get cleaned most regularly. But they aren't the only surfaces that we should be worried about. Bacteria and viruses do well in damp, darker areas like the base of the toilets, in the grout and on appliances like soap dispensers, handles and other fixtures. These little nooks and crannies repopulate other surfaces quickly and often have the highest concentration of pathogens and microorganisms that put your patrons at risk. If your office disinfection service provider isn't putting sufficient effort into these little details your restroom cleaning is not nearly effective as it could be. Don't let one mistake put anyone at risk, work with a cleaning company that is going to take the health of you and your staff seriously.
The Right Disinfection Service Provider for the Job
The pandemic is a challenging time for everyone, but certainly not a job that Stathakis isn't up to. We know how to clean your restrooms for health because we've been doing it for decades, well before Covid-19 reared its ugly head. Not only are we experienced industry professionals but Stathakis has always made health and safety a priority. We regularly adapt our cleaning techniques to meet the EPA and CDC guidelines but have the professionally trained cleaning staff to make sure that they get implemented properly in your facility. Now is not the time to take a risk on an unproven or underperforming disinfection service, partner with a company that is going to take the health and cleaning concerns of your building seriously and implement the industry proven practices to help safeguard you, your team and your customers.