Returning to normal.
Businesses across the state of Michigan are beginning to reopen as Governor Whitmore is easing COVID-19 restrictions. MIOSHA is still offering updated guidance to help Michigan businesses open in compliance COVID-19 safety requires. However, there's a lot more to do to create a safe environment for both employees and customers and the right commercial cleaning program will go a long way to help you reopen your business.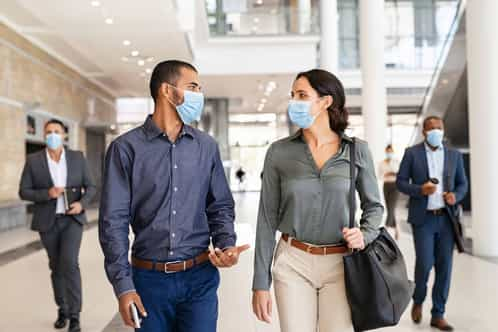 As we transition out of the covid-19 pandemic, it's important to do what you can to encourage both customers and employees to return to your place of business. They need to feel comfortable and safe returning to in-person life and they need to be confident that you are providing a clean and sanitary environment. After quarantine, a lot of us can still feel weary of going back to work even though we know that steps are being take to prevent the spread of the virus.
Over the last year, our awareness of cleanliness has been heightened and we've begun to view messiness in a different light. With the threat of COVID-19 looming over us, we began to equate dirtiness with a higher chance of getting infected. As your employees return to work, they'll be bringing this newfound awareness with them and it's up to you to help them overcome it.
Overcoming hesitancy.
The best way to combat the weariness to returning to work is to create a visibility clean environment that can't be ignored. Your customers and employees need to not only understand that their health is a priority, they need to believe it. When they can see that an effort was put forth to protect them from the spread of infectious disease, their fears and worries will start to go away.
While it may seem as simple as tidying up your office building or commercial office with a vacuum cleaner and disinfectant wipes, there is so much more to consider when it comes to cleaning and disinfecting. That's why it's critical to make sure that whatever commercial cleaning service you hire has the highest standards. You want to make sure that they pay attention to the smallest details when cleaning your building, because it's easy for your employees to notice when parts of the building go overlooked.
Whether you already use a commercial cleaning program or not, it's a good idea to create a plan tailored for your building. Finding an effective cleaning service can be tough, but looking around your building and taking note of your specific needs can make all the difference when setting up a disinfection plan. Here are some things to consider when creating a plan with a potential commercial cleaning service.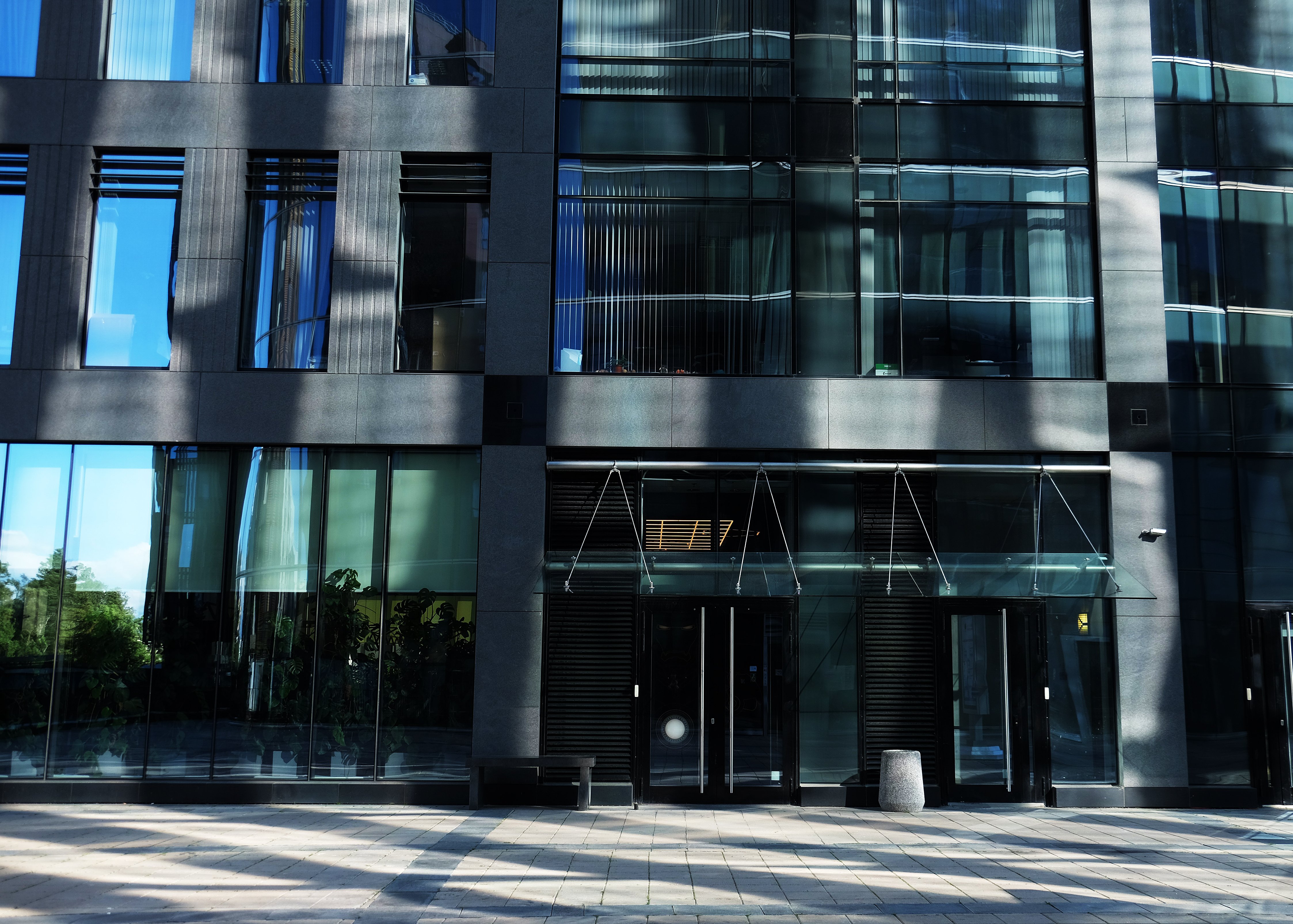 The first things we notice.
One of the best ways to look for areas around your building that need to be cleaned is to put yourself in the shoes of your customers and employees. First impressions are really important, so try to think of what a potential customer or returning employee would see as soon as they approach your building. You want to make sure that the entrance of your building is free of debris and looks maintained.
Another important place where a little effort really goes a long way are the interior and exterior windows of your building. You want your employees to feel like they are stepping into a clean and sanitary environment before they step foot into the building itself. Remember, washing the windows might not have the biggest effect of preventing the spread of covid-19, but will help anyone entering your building feel like there was an effort made to provide a clean workplace.
One last thing that your employees will notice right away is the placement of furniture. It's key to create continuity from when they leave work and return while maintaining consistency. If your employees walk in to find their employee lounge furniture shuffled around, it can really break the flow of their day and give the impression that whoever cleaned the office didn't take the time to do their job right.
Overlooked details.
Oftentimes we overlook obvious areas of our buildings that need the most attention and one of things we often forget to deeply clean are our floors. Sure, it's good to vacuum or sweep every so often, but a lot of floors need more professional attention. It depends on what type of flooring your building has, but some of the most common types can be made to look brand new with a little bit of time and effort.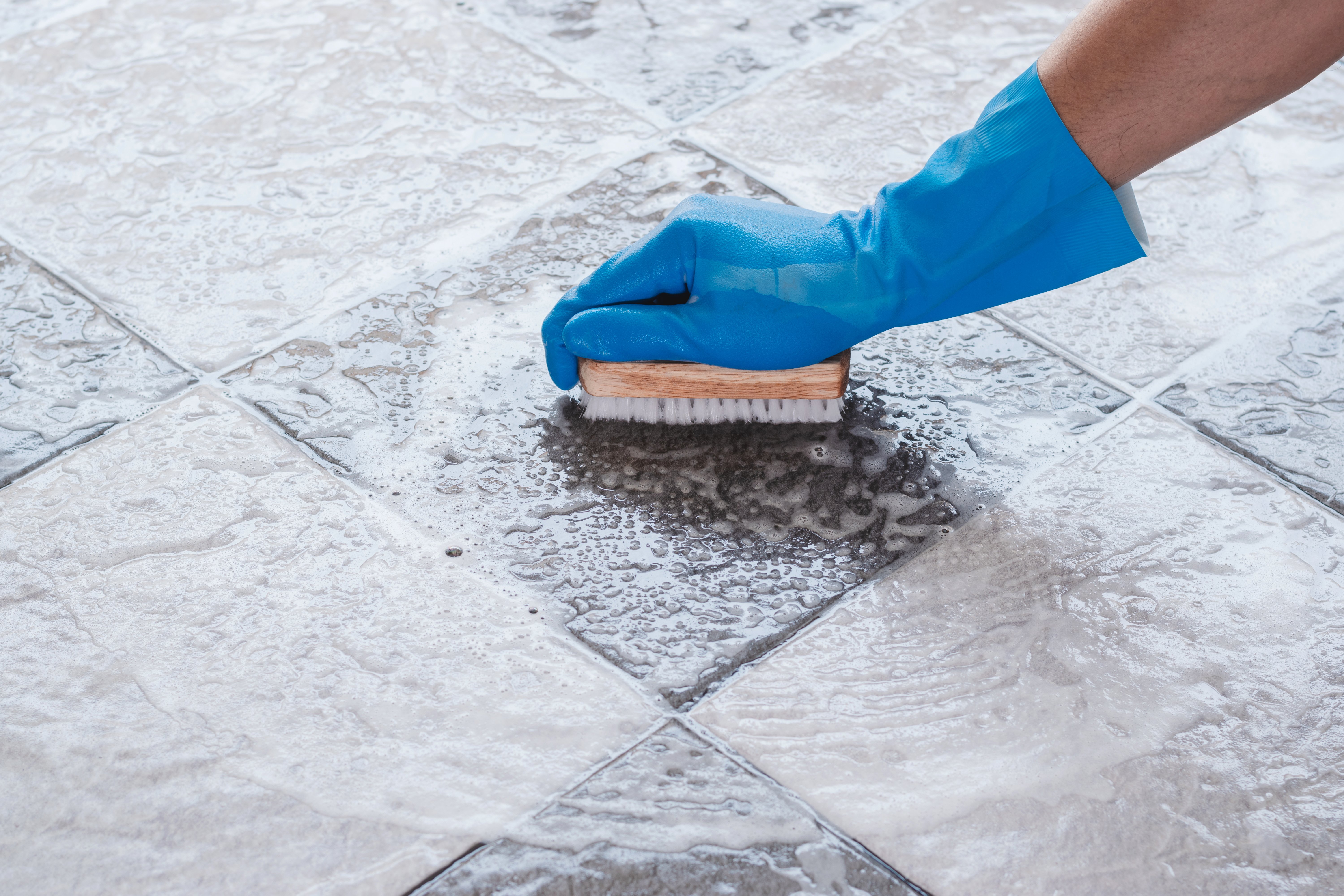 If your building has vinyl tiles, they can be stripped, waxed, and buffed to really give a clean appearance. If they've been neglected beyond repair, they can easily be refinished. If your building has carpeting you want to make sure that it is both odor and spot free. Most times it's best to get it professionally steamed on a regular basis to maintain it. If your building has tiles, you want to make sure that they are being deeply scrubbed so that the grout lines are clean and uniform.
The most overlooked area of any building when it comes to disinfecting plans is the ventilation system. We don't really think about how much of a difference a clean ventilation system makes in your employees' perception. More than ever, your employees are conscious of the air that they breathe. By having your ventilation system regularly cleaned, you'll be providing your customers and employees better air flow that they will definitely notice.
Investment in the future.
Paying attention to all of these details around your building can seem like a lot of work, but really it's an investment in your employees. Although things are seemingly going back to normal, your employees and customers are returning with new fears and anxieties about working in-person. By Taking the time and spending the money to hire a commercial cleaning company with years of experience, you can provide a clean work environment that will help your employees feel safe in your building.