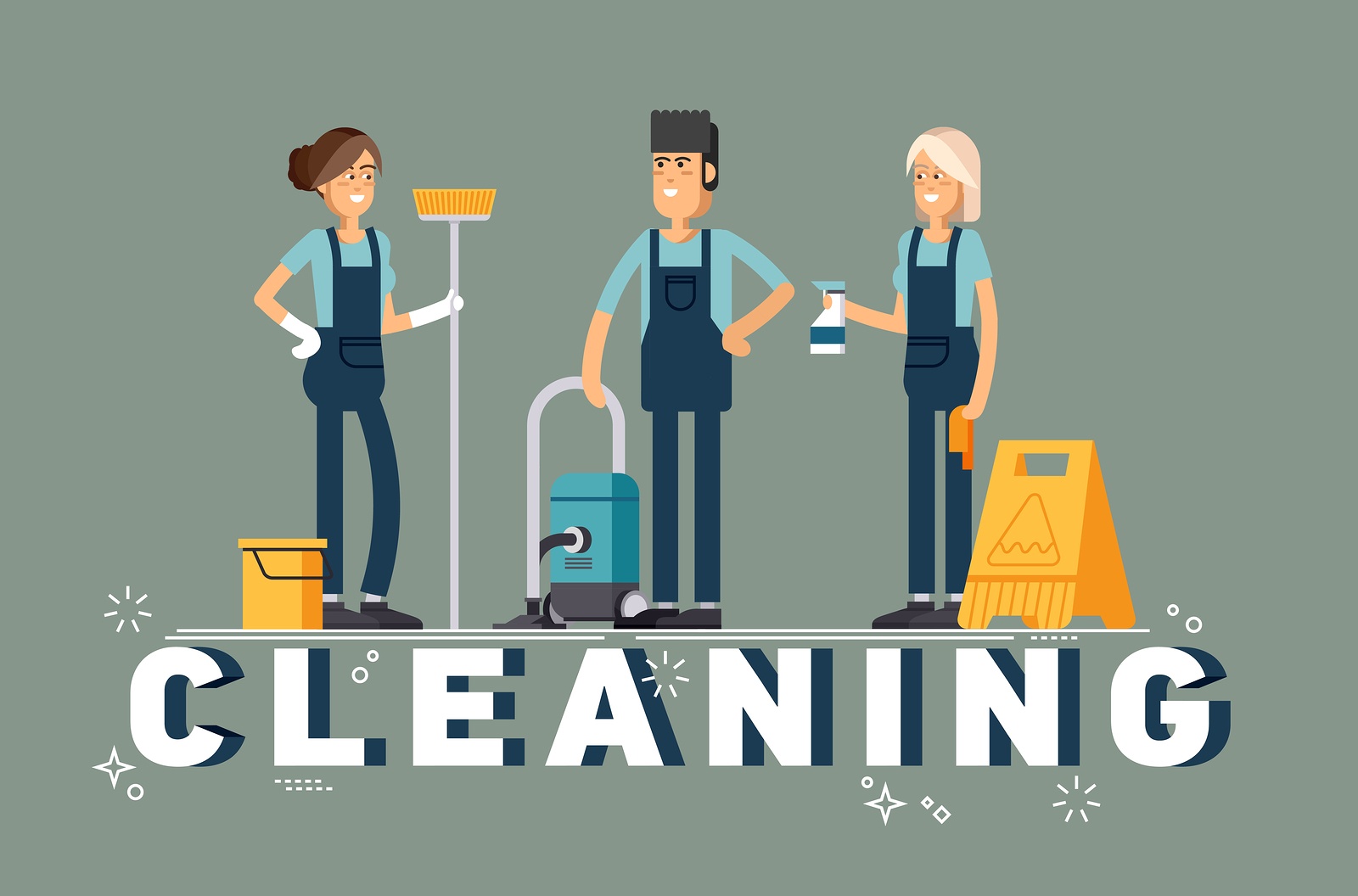 Why Multitasking Can Diminish the Effectiveness & Consistency of Your Office Cleaning
Multitasking sounds like a good idea but research tell us it really isn't. Humans don't actually perform so great when we are juggling a number of tasks. Sure, sometimes we have to and the more skilled a job is, the more it is likely to require you to wear an ever-increasing number of hats (we are talking to you Facility Managers). But, wherever possible, specializing in a job or a specific set of duties is significantly more likely to result in consistent, quality work and fewer missed items and mistakes.
Studies show us again and again that that specialization is often more effective and productivity increases with task focus. So it isn't any wonder that the old way of cleaning a large building, with one person working within a specific area or zone and performing a variety of different cleaning tasks with different equipment and products and methods is being set aside in favor of team cleaning.
What is team cleaning, what is zone cleaning and how do they compare when evaluating commercial office cleaning companies? In zone cleaning, each cleaner requires their own set of tools, equipment, cleaners and such, which often results in costly duplication, storage and maintenance/replacement issues. Zone cleaning simply takes more time and is significantly less efficient because cleaners are task switching and even multitasking, which is slower and requires more labor hours. A single individual handling all cleaning duties in a specific zone often results in a higher margin of error, specialized equipment requirements for every zone, and training that is more involved, costly and challenging to manage.
So what is the alternative? In team cleaning, each office cleaner on the team has specific assigned related duties. For instance, one person may do the vacuuming throughout the building, while another office cleaner is responsible for bathrooms and yet another office cleaner may collect all trash. When there is a team of cleaners responsible for cleaning a facility and each member knows precisely what needs to be done, how, and by whom, the job is completed fast and results are ultimately better.
Team Cleaning Outperforms Zone Cleaning In Commercial Office Cleaning
There are of course office buildings where it makes sense to have a single office cleaner but many times, especially in larger facilities, team cleaning may offer considerable advantages over zone cleaning. What kind of advantages will Team Cleaning offer?
Specialists and generalists offer you a great mix of precision and flexibility.

Faster, simplified training gives rise to office cleaners fully equipped to do THEIR job well.

Streamlined training, ease of supervision, and absentee/team member replacement results in enhanced consistency for you.

More cooperative attitude and team cohesion as workloads and responsibilities balanced.

Achieving consistently high results much easier and more likely.

A higher quality of cleaning performed in less time saving you labor hours and cost.

Lower training costs of office cleaners passed on to you the customer.

Is customized to the needs of YOUR facility.

Reduced equipment costs/servicing resulting in lower costs for you the customer.

Effectual use of labor hour means reduced overall costs.

Directives and outcomes like Cleaning for Health & Smart Cleaning are easier to implement.

Ultimately better on the bottom line for both janitorial companies and their customers.
When Cost Cutting Is a Necessity, Team Cleaning Comes Through
Nearly all of the Facility Managers we speak to are actively looking for ways to trim their building maintenance costs. Of course, cuts and trims can't just be at the expense of an acceptable level of clean, they have to be done in smart ways that don't sacrifice service. Team Cleaning can help you reduce office cleaning costs without completely disrupting or tanking your facility maintenance. With Team Cleaning, your office cleaners learn and perfect tasks, performing them throughout your facility. Take for example a light duties specialist, this individual typically dusts and cleans all surfaces, clean windows and doors, empties trash and stacks trash for pickup by different team member to collect. Office cleaning teams also typically include a vacuum specialist, utilities specialist, restroom specialist and more. With task specialists, you reap a number of tangible benefits in both the quality of cleaning and the efficiency. First, you significantly reduce the risk of cross contamination. Second, the office cleaning team members are specialized and thus more likely to clean the right way, every time. Third, quality assurance is simplified because there is a very clear understanding of who does what and who is ultimately responsible for the tasks at hand. This clear responsibility makes the tasks themselves easier and heightens an office cleaner's awareness of accountability as there is no way to "pass the buck."
Factoring Rising Janitorial Costs Into the Equation
Janitorial cost are rising and that is in part due to increases in the legal minimum wage. As the greatest cost in a janitorial services company is labor, changes to the minimum wage can be impactful. Major upticks in minimum wage, including here in the state of Michigan, as well as changes to health care requirements have resulted in a rise commercial cleaning costs soaring. After labor hours, equipment costs are very significant for an office cleaning company. When commercial office cleaning companies can drive these costs down, they can then pass along some cost savings to you, their customer. Team cleaning goes a long way in managing labor and equipment costs without compromising the overall quality and effectiveness of your cleaning and maintenance plan. Team cleaning results in fewer janitorial hours translating into lowered costs for your commercial office cleaning company and for you.
Ready to Get Better Office Cleaning Services At a Better Value?
The effectiveness, consistency and value of your office cleaning services make a huge difference in both your added work load as a Facility Manager and the overall appearance and functioning of your facility. Don't let inefficient office cleaning services keep you in a rut. If you are not satisfied with the quality or value of your current office cleaning services company, it might be time to seek greener pastures. You can find office cleaners that make best practices, effective, efficient service and cost saving measures a priority. You trim costs without it resulting in a host of complaints about the state of your building's maintenance. You can get great service at a great value.
Here at Stathakis, we provide consistent, responsive, effective service and a solid value for businesses all across southeastern Michigan. With more than thirty years in business, we have developed a standard of service delivery that works, just ask our customers. We work hard to create lasting partnerships and offer the businesses of southeastern Michigan the quality, cost-effective janitorial services they deserve. If you are a Facility Manager in Ann Arbor, Detroit, Royal Oak, Farmington Hills, Farmington, Dearborn, Livonia, Troy, Auburn Hills, Novi, Plymouth, Downriver or surrounding areas and you are looking for commercial cleaning services, office cleaning, school cleaning, industrial cleaning, medical cleaning or a janitorial company, please contact us to learn more about how we can help make your job at least a little easier and make your facility look its best.