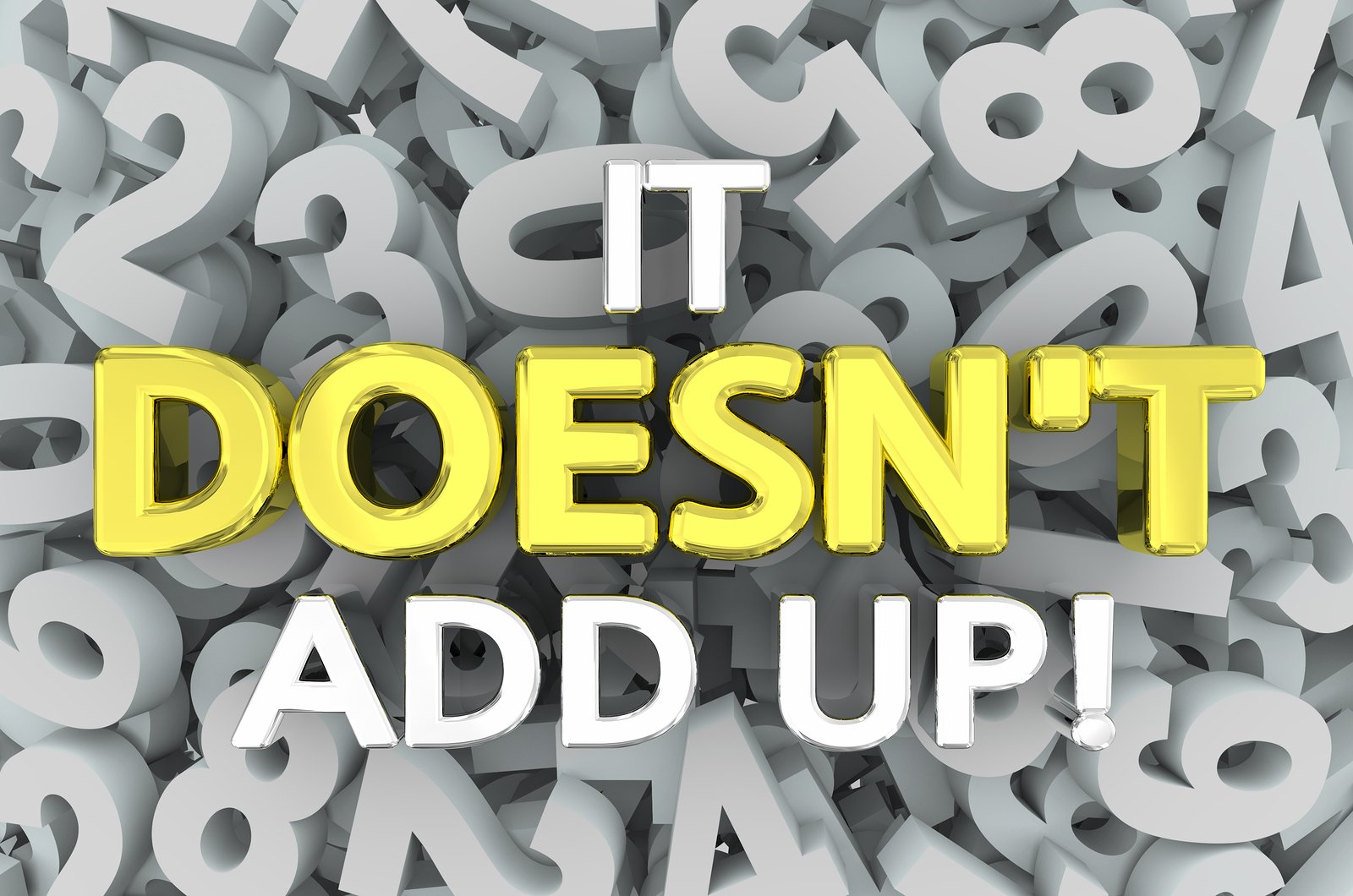 Finding the Right Solution
The commercial cleaning marketplace is a crowded one and it can challenging to find a solid office cleaning company that also meets your budgetary requirements. Sure, finding an effective, responsive and professional office cleaning service is going to be challenging, but there are some relatively easy ways to make the process a little easier. There certainly is no shortage of office cleaning companies but not all of them are prepared to deliver the results and consistency you and your facility deserve. If you are searching for a new commercial cleaning company and don't like hitting your head against a wall, here are a couple of key areas that can help narrow your search and find the right solution for your facility.
Bad Bids = Bad Office Cleaning Services
All too often we come across janitorial bids that look more like algebra homework than a readable explanation of what a cleaning service is offering and what it will cost you. Now, some of us enjoy a good math problem, but as a busy Facility Manager, that probably isn't what you are looking for. Poorly designed quotes are a major red flag for a number of reasons. The first is that a difficult to understand bid is impossible to compare to other bids. The whole point of bidding the work is so that you can compare services and prices directly to other providers. If you aren't given an understandable bid, then there was no point to do a bid in the first place.
Next, an accurate bid allows you to determine if the recommended work meets your needs and even hold your prospective cleaning service accountable for the work they agreed to do at the prices they gave you. Otherwise you run the risk of getting charged and hit with hidden fees later because there wasn't a clearly laid out spec. Finally, a well constructed bid is a sign of experience and professionalism, the best companies will always provide a detailed and accurate quote for your building. Solid cleaning companies aren't looking to make a quick dollar off your facility. They want to build a lasting, mutually beneficial partnership and a poorly constructed bid is only going to cause confusion and issues down the line. Any cleaning company that can't or won't provide an understandable price point in advance isn't going to be the right fit for you, your budget, or your building.
People Are the Single Most Important Part of the Equation
Service businesses are dependent on front line staff. Really, an office cleaning company is only as good as the people it employs. If your office cleaning company doesn't utilize best practices with regard to employees, service is sure to suffer. Professional cleaning services must have systems in place to help attract, hire and retain the right people to provide you with a quality cleaning. So what constitutes best practices and quality people systems? Here are a couple core areas to be mindful of:
Office cleaning companies must run a full criminal background check and a multi-panel drug test. Safety and security are a critical first step to hiring the right people.

Employment and training verification is a great way ensure that a potential hire has relevant industry experience.

Competitive pay and benefits go a long way to helping motivate cleaning staff and helping to reduce high turnover.

Solid management practices are essential to making sure that employees are accountable and able to quickly communicate issues to you so that they can be fixed before they spiral out of control.

An office cleaning company should provide employees with the tools to succeed including industry relevant training.
Communication & Your Next Commercial Office Cleaning Service
We know that finding the right commercial cleaning service isn't going to be simple, but it will always be well worth the effort and time that comes with it. A long term partnership with a professional cleaning service is going to make your job easier, help you get short term and long term projects done in your facility and even save you money. But in order to do this, your cleaning company needs to communicate in real time and be responsive. Even talented, experienced industry professionals aren't going to get it exactly right the first time around and need to adjust to the specific needs of your building. And of course, mistakes are going to happen from time to time, after all we are all human. What separates these professional service providers from the rest is their ability to communicate problems and work to quickly address them. If your prospective janitorial services company doesn't have a solid framework in place for real time communication and problem solving, they aren't the right company for you.
Have You Found the Answer You Need?
There is rarely a magic bullet when it comes to solving problems, but in the case of the cleaning industry, there is one quick solution that stands above the rest when it comes to finding the right office cleaning company. The ISSA's CIMS and CIMS-GB certifications are a powerful and free tool that you can use to quickly whittle down your list of prospective cleaning services. An independent third-party rating service has already done all the heavy lifting to find companies that are responsive, professional and that have solid people frameworks in place to give you the best service the industry has to offer. CIMS certified companies consistently meet and exceed industry standards, often innovating and setting new bars for what constitutes excellent service. What makes this accreditation all the more telling is that it is entirely voluntary. Any CIMS certified company has gone out of their way and taken their time to complete the stringent and robust accreditation process to show to you their commitment to industry best practices and customer service. Of course, not every CIMS certified company is going to be right for your building, but all of them are capable of delivering a quality, responsive service to any type of building they service.