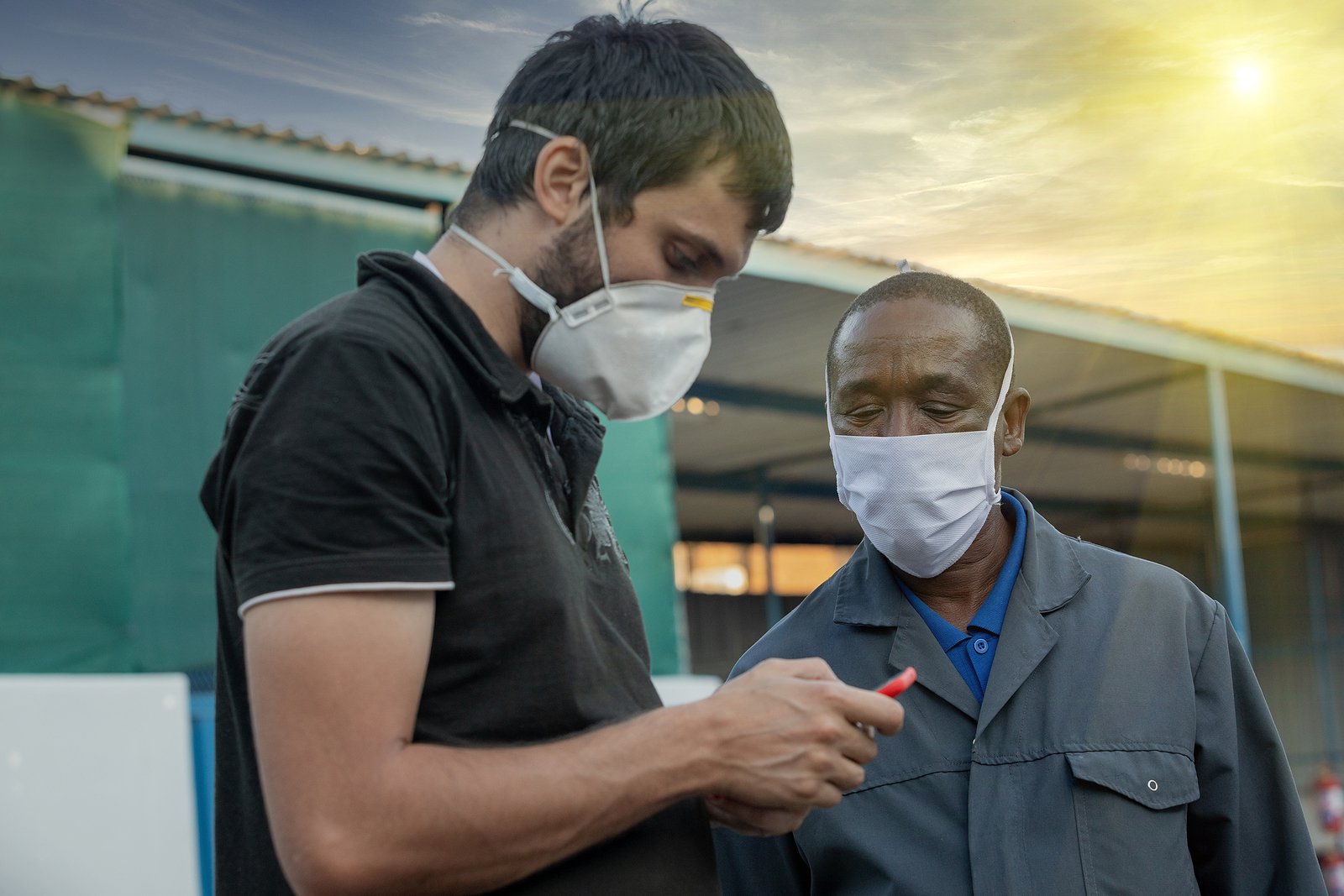 Changes to the Workspace Require Changes to Industrial Disinfection Services
The ongoing COVID-19 pandemic has fundamentally reshaped the economic landscape for many essential businesses and as such, requires an upgrade in commercial and industrial disinfection services. Massive changes to health and safety requirements in the workplace requires an equally thorough redesign and implementation of your current cleaning and disinfection services. On the line right now is real health and safety issues, but also the perception of safety in your facility. Get the industrial disinfection you need for a thorough clean and peace of mind.
The Difference Between Cleaning, Disinfection and Sterilization
Protecting your building from CoV-SARS-2 requires an understanding of the service that your industrial disinfection company is offering. What is disinfection? What is sterilization? What is cleaning? Disinfection falls somewhere between cleaning and sterilization in the spectrum of how physically and microscopically clean a surface is. Sterilization , according to the CDC, describes a process that destroys or eliminates all forms of microbial life and is carried out in health-care facilities by physical or chemical methods. Steam under pressure, dry heat, EtO gas, hydrogen peroxide gas plasma, and liquid chemicals are the principal sterilizing agents used in health-care facilities.
There are a couple takeaways from this – sterilization is often reserved for things like surgical and dental instruments. Not only is it time intensive but often uses more potent chemical cleaners and more dangerous physical cleaners such as high pressure gasses. Cleaning, on the other hand, is the removal of visible soil (e.g., organic and inorganic material) from objects and surfaces and normally is accomplished manually or mechanically using water with detergents or enzymatic products. Unlike sterilization, cleaning only deals with making a surface look clean rather than removing bacteria, viruses and other microorganisms. What your facility needs is a medium between the two, in this case disinfection. While for the vast majority of industrial buildings it isn't feasible to sterilize, you can drastically reduce bacterial and viral loads through proper disinfection to protect you, your staff and patrons from coronavirus and other pathogens.
Proper Industrial Disinfection Procedures
Not all commercial disinfection services are equally effective - you need the right tools and techniques to do the job. Let's start with the proper chemical disinfectants to target COVID-19. The EPA recommends using List N disinfectants which have been demonstrated to be exceptionally effective against SARS-CoV-2 along with a number of other pathogens and microorganisms. Next comes using the proper technique on your hard surfaces to make sure the disinfectant can do its job. Pathogens like coronavirus are more than capable of surviving under filth and grit on a surface so before anything can be disinfected it needs to be properly cleaned to expose the virus to the disinfectant. Disinfection without proper mechanical cleaning doesn't do enough to reduce the viral load on a surface. Finally your industrial disinfection service needs to follow the manufacturer recommendations on disinfectant dwell times. The EPA specifies a required amount of time on a surface for each disinfectant to properly remove the virus. Failure to observe the dwell time prevents the disinfectant from working properly.
Industrial Disinfecting Services Help Us Get Back to Business
Stathakis is here to help in keeping your facility clean and disinfected at the very time we need it most. By carefully following CDC and EPA cleaning and disinfection guidelines, having professionally trained staff, and over 40 years industry specific experience we are able to deliver a consistent and quality service each and every time to give you, your staff and patrons peace of mind. While the novel coronavirus is a new and challenging aspect of industrial disinfection Stathakis is more than up for the task.