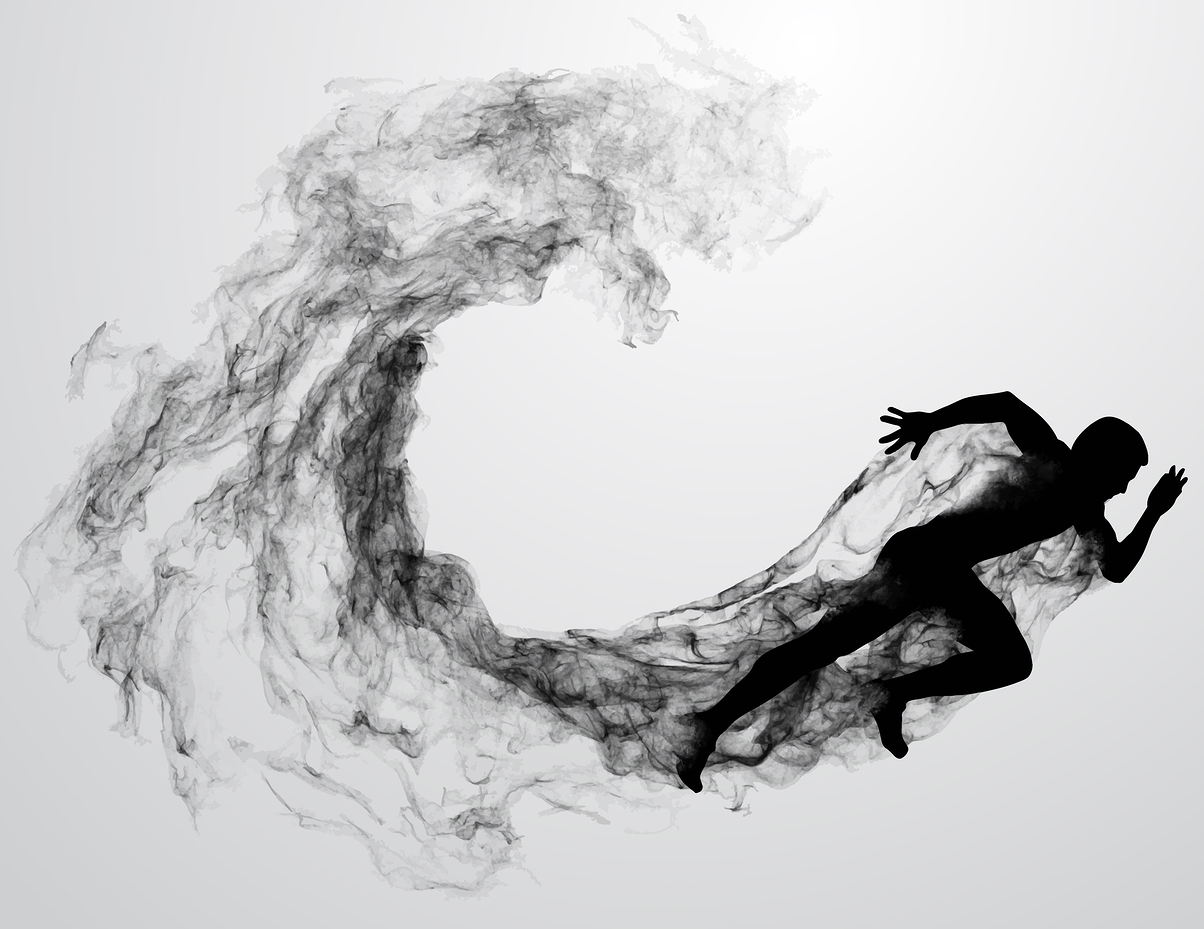 Has Your Commercial Office Cleaning Company Fallen Behind
We often see office cleaning companies that start a race strong with a commitment to delivering the highest quality service and slowly lose steam and sight of that commitment. Maybe you have noticed your office cleaning service slowing down, or maybe they were never running a good race to begin with. If you are considering looking into a new office cleaning service, there are some things you should be on the lookout for to help you find an office cleaning service that will help you finish strong.
In order to know the right direction to go, you must be equipped with better information when it comes to selecting from the crowded and often confusing janitorial services marketplace. It can be all too easy to convince yourself that all office janitorial services are the same when you've seen company after company that can't keep a steady pace and deliver on their promises. And even if you were to find a professional office cleaning service, could you even afford it? Lucky for you, effective, professional, responsive office cleaning companies do exist and with the right information you can find one that meets your needs and your budget.
The Mistake Of Too Many Mistakes
People make mistakes and your office cleaning company is made up of people, so mistakes are bound to happen. The critical point is when your office cleaning company goes off course, do they course correct or just keep going off in the wrong direction? And at what point are mistakes being made so frequently that it is detrimental to your service and not worth the money you are paying? The following are some big red flags that we hear from Facility Managers all the time that might tell you that it is time to start looking for a new office cleaning company.
Fuzzy Office Cleaning Prices Are A Bad Sign
The first sign your office cleaning service isn't capable and/or committed to delivering on what they promised is if it's difficult to tell what they promised in the first place. Fuzzy pricing can make it challenging for you to compare different bids and get an idea of what is best for your facility. On top of that, not having a clear plan in place of what your prospective cleaning company has agreed to do makes it difficult to hold them accountable. Don't get thrown of course and settle for a company that can't offer a clear and detailed bid.
Don't Stand For A Slow Response Time From Your Office Cleaning Service
Another significant problem Facility Managers frequently deal with is a lack of responsiveness. Of course mistakes are going to happen from time to time, but if your Detroit office cleaning company isn't quick to alert you of them and take control of the problem, things can spiral out of control in short order. All too often office cleaning companies will brush off problems only to have them come up again and again. It isn't your job to micromanage your cleaning company, so don't settle for an office cleaning company that will force you to do so. Any solid commercial cleaning company will have a system in place to handle problems and to allow easy communication between you and your cleaning company. Those that do offer a sign that they take your business seriously and know how to handle problems in an efficient and professional manner.
You Can't Win the Race Without The Right Equipment
You wouldn't start a marathon in work boots or high heels would you? To be effective you must have the right equipment. In the last decade, the cleaning industry has made huge strides in more effective, green, and efficient solutions and equipment. Having the right equipment for the job can save you time and money and more often than not, older equipment simply doesn't do the job as well. So, if your office cleaning service isn't using up to date, properly serviced equipment, you aren't getting the cleaning that you should be.
Keep Your Personal Problems Out Of The Office
Like many other businesses, the quality of the service you and your facility receive is dictated by the quality of the people that your cleaning company employs. If your office cleaning company takes shortcuts when it comes to their hiring and training process, you can be sure they will take shortcuts in any other number of areas. Further, far too many commercial cleaning companies will turn to illegal hiring, illegal subcontracting and subpar employee screening to try to make their numbers work. This not only sets you up for poor cleaning, but has major security implications as well. Having poorly screened cleaning staff in your building after hours is a recipe for disaster. It is the responsibility of your commercial cleaning company to provide full background and drug tests, not yours. Finally, poor hiring practices often increase turnover rates, further reducing the level of the service you receive. Paying employees under the table and not providing benefits is a good way to burn out staff quickly. So, before you partner with a prospective office cleaning company, for the sake of your service and safety, ask about their hiring and training practices. If they are in it to win it, they will be happy to share their plan and practices with you.
What Is Professionalism And Why Should I Care?
It may seem like common sense but professionalism isn't guaranteed even when it's promised. So, what does professionalism look like in the office cleaning industry? It starts with having well trained and well equipped teams that take a serious and effective approach to cleaning you building properly. It's also having open lines of communication to help deal with problems as they come up and to keep you in the loop about what is going on. It is having a thorough screening system and easy to identify uniforms and badges. It's offering great people the training and management to really win at work. A company that does not operate on a professional level is bound to have other problems that bleed into your service.
Professional Office Cleaning Requires Professional Training
Marathon runners don't just show up for marathon day without any training. Can you imagine? It would be a disaster. Cleaning has evolved from the time of the mop and bucket, it is now built on the foundation of science and the knowledge of what creates a clean and healthy workspace. To be an effective cleaner, you need this general knowledge of how to clean for health and specific industry training. Cleaning for a school versus a hospital versus a general office or industrial plant are all drastically different from each other. Whether it's best practices, safe chemical use and storage, effective Smart Cleaning strategies or more, solid training benefits you the customer and changes the way people feel about their work, which in turn fosters a more professional attitude. Everyone wins!
Commercial Office Cleaning Services Require Accountability
No matter what you are paying for, even if your budgets are below where they perhaps should be, you can still secure solid, professional office cleaning services. It all comes down to how your cleaning service holds their staff accountable to the work they agreed to do. The best office cleaning companies will often conduct regular janitorial inspections to make sure the work is being done consistently and to the highest possible level. On top of that, they will often meet with their customers to adjust what they are doing to better meet their needs. You and your facility deserve responsive service and accountability from your office cleaning company.
Partner With The Company That Knows How To Be A Professional
You are going to come across many commercial cleaning companies that just can't get it right no matter what they do. Fortunately, there are companies that are professional and effective cleaners that will set you up to finish strong. What are these companies doing to help you get to the finish line? They know how to communicate and how to be responsive to your needs. The best commercial janitorial services know that people are the starting point of effective service delivery and they make their people processes a priority in order to find, hire, retain and manage great people who are a natural fit for the work. They know that investing in high quality equipment and cleaning solutions will benefit you and them in the long run along with improving the quality of their cleaning and the health of your facility. They perform frequent inspections of their frontline staff to make sure they deliver consistently high quality results. Finding an office cleaning service like won't be easy, but it will be worth it.