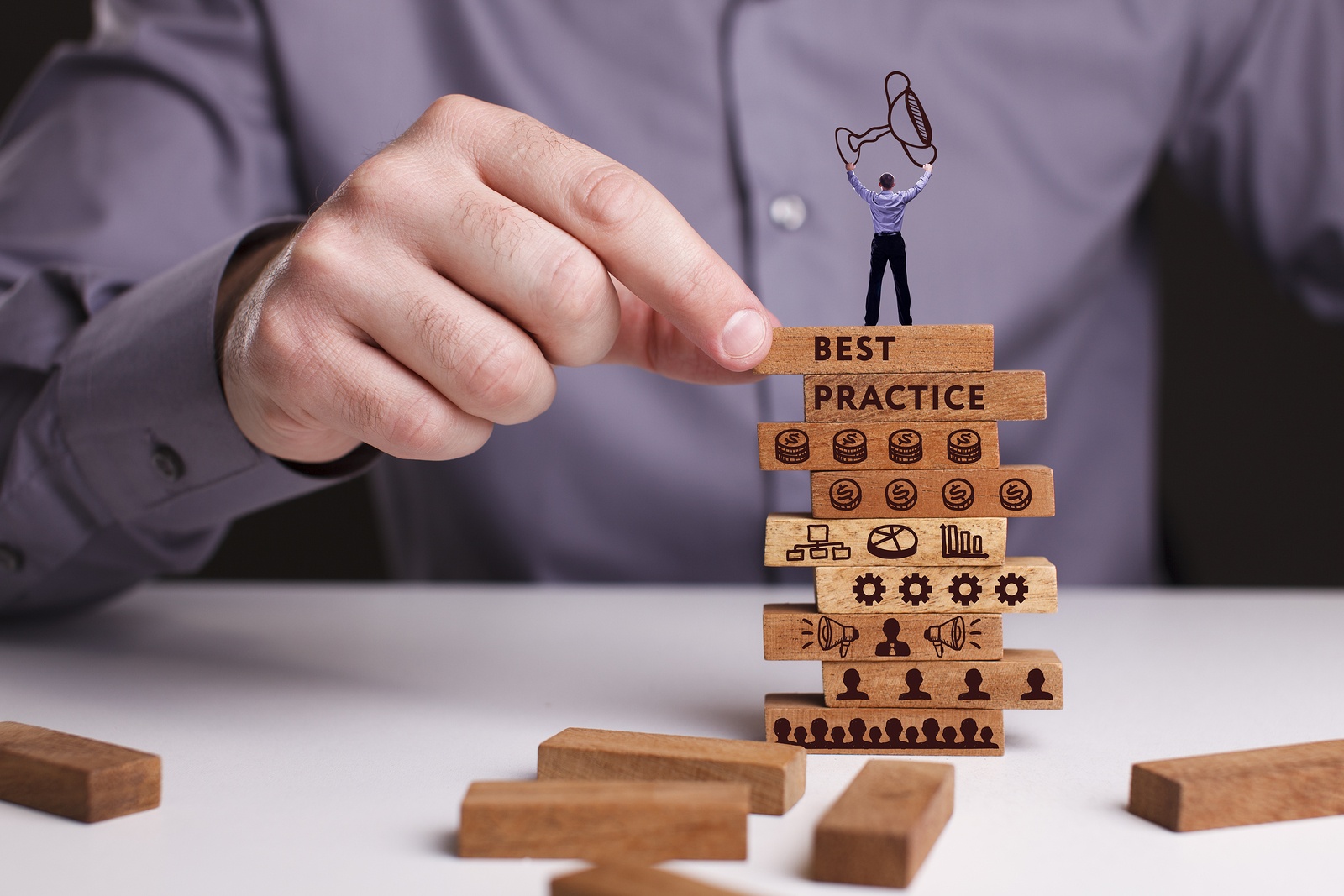 Does your office cleaning company follow industry best practices and why does it matter anyhow? A best practice is an industry gold standard for a way of doing something. Best practices are continually changing as new technologies and research push us toward continual improvement. Ideally, with janitorial best practices, methods that achieve the best possible result for best possible price become the standard industry wide. That is, until someone devises an even BETTER best practice.
These best practices set an industry benchmark for the minimum mandatory quality and level of work as they progress. Here at Stathakis, so often we not only follow best practices, we set the industry benchmark because we innovate and develop best practices. Not only are these best practices good for you, but they are good for us too saving time and money by doing things better and more efficiently. So now your question is likely, "what are the janitorial best practices and way are they important to me?"
Defining Janitorial Best Practices
Janitorial best practices encompass a number of practices and processes in an ever evolving commercial cleaning industry. Simply put, these are the practices that are the most professional, most effective, most efficient and most likely to result in solid service. The way your commercial cleaning company operates will certainly impact the overall quality of the services you receive. Ahead we examine which services and processes are vital in assuring the commercial cleaning practices used by your cleaning company are in line with the quality you and your facility deserve.
Why People Are Such a Vital Part of Janitorial Services
Fundamentally, to have best practices, you need the best people. Good people and best practices go hand in hand in assuring a high level of service from a janitorial services company. What matters with regard to a cleaning company's people? What should you look for from your office cleaners and janitors? You want to see people that have gone through a comprehensive interview process. People that have had their past employment verified, references checked and asked the right questions to make sure that not only are they an outstanding fit for the job but enthusiastic about the work they do. People that have passed criminal background checks and that pass drug screenings that are required for every employee. People that have been trained and are managed in a way that encourages them to do their best, over and over again. It isn't only the people that must be above par, the janitorial company must also apply the same rigor they use to assure quality form their people to every other facet of their business.
Crystal Clear Pricing and Services
Besides the people and the work they do, transparency in the price and in the service is another inseparable part of janitorial best practices. Clear pricing is a two-part agreement from your prospective janitorial services company. First, they must tell you exactly what services are included and second, how much it will cost. This transparency will allow you to compare bids and contracts side by side in order to choose something that best matches the needs of your facility. It also insures that you will always be in the driver's seat when it comes to managing your janitorial services company, getting the services you really need and the level of quality you require to keep your facility looking its best.
Reliability Through Accountability
Naturally, prospective commercial janitorial companies wants to insure their customer's satisfaction, but they may not always have the tools and systems to back that goal up. Stathakis uses accountability to assure reliability throughout their systems and processes. Every employee at every level knows that they are accountable to the work they do. Because we actively chart, measure and reward success, our people know that delivering reliably good work benefits them AND the customer, it's a win-win. We want you to know precisely what you are getting, what it will cost and what you can expect. Every facet of our service delivery from janitorial inspections to formal communications is designed to keep you in the loop, assure effective service and give you the most value for your dollar. It means that every employee that enters your building has been through a thorough and systematic training on cleaning basics as well as your specific industry needs. It means that if something over goes off track, systems are already\ in place to resolve problems with minimal difficulties.
Health and Safety Must Be a Priority
Above everything, in order to maintain both a healthy workplace and a clean, welcoming facility, health and safety need to be the top priority for your commercial cleaning company. As such, any janitorial company worth its salt always makes the health and safety in your building a priority. Your cleaning company must be well versed in how to clean to promote health, the most effective, efficient cleaning practices, and understand the real science behind cleaning a facility. They utilize methods such as safe chemical storage, low decibel vacuums, and state of the art equipment that protect the employees while thoroughly cleaning your facility.
Using CIMS to Confirm Janitorial Best Practices
CIMS and other certifications offer a fairly straight forward way to confirm janitorial best practices. Industry certifications like as ISO 9000, ISO 14001, and CIMS offer a reliable way to determine if your prospective janitorial company is able to deliver high quality service for an affordable price. The developer of CIMS, the International Sanitary Supply Association (ISSA), created a industry standard to measure janitorial services companies and commercial cleaning companies that wished to adopt, adapt and drive industry best practices. The management standard includes five core areas: Systems, Service Delivery, Human Resources, Health, Safety & Environmental Stewardship, and Management Commitment. If a potential janitorial company has achieved CIMS certification, they have shown beyond a reasonable doubt that they offer the competency, professionalism and systems that are correlate with the highest levels of service.
Sorting Through the Marketplace with CIMS
CIMS is not simply a tool for qualifying commercial janitorial services, it is a free way for you as a Facility Manager to look at janitorial companies finding the best fit and value in your facility. CIMS does not simply certify companies that have begun to use janitorial best practices, it certificates those that wholeheartedly embrace them in every areas of their business. CIMS can help you to shorten your list of building services even further by allowing the easy identification of CIMS qualified providers. CIMS allows you to quickly narrow down your list of potential janitorial services and sort through RFP's, Request For Proposal, down to a list of certified companies that have demonstrated their effectiveness and commitment, all for free.
Here at Stathakis, we have over 30 years in business during which time we have carefully developed and honed a standard of service that meets or exceeds that of our closet competitors. We have achieved CIMS certification through hard work and determination and maintain continue to meet CIMS certification year after year. We have also worked diligently to create lasting relationships with our customers and offer the businesses of southeastern Michigan the service they deserve by adhering to and even developing janitorial best practices. If you are a Facility Manager in Ann Arbor, Detroit, Royal Oak, Farmington Hills, Farmington, Dearborn, Livonia, Troy, Auburn Hills, Novi, Plymouth, Downriveror surrounding areas and you are looking for commercial cleaning services, office cleaning, school cleaning, industrial cleaning, medical cleaning or other building services, please contact us to learn more about how we can assure you get the service you and your facility require.