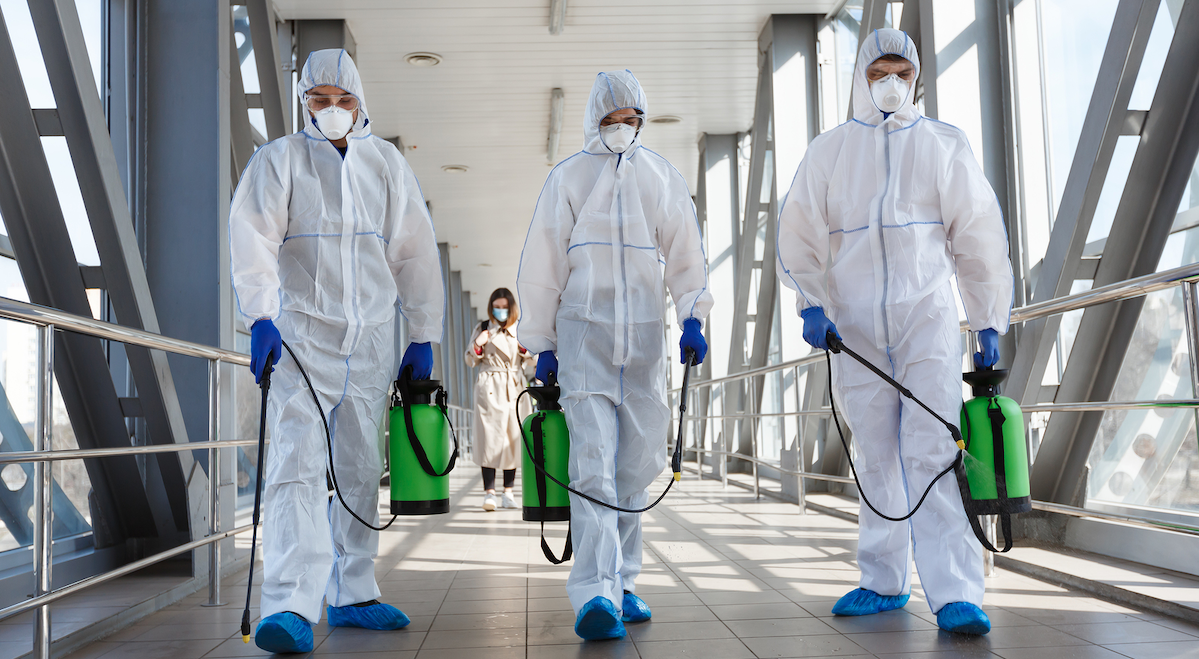 Covid-19 Has Hit Michigan Hard
Covid-19 has hit Michigan hard and unprecedented times call for unprecedented action. As the coronavirus spreads across Michigan, more and more Facility Managers are looking to commercial disinfecting services to reduce the risk of transmission and offer employees a concrete sign of their commitment to their health and safety. Many businesses are at the front lines right now and essential to our great state continuing to move forward.
In spite of the toll Covid-19 is taking on all of us, the way businesses handle this pandemic could make or break their reputations for years to come. Don't be blindsided with a crisis when you can utilize commercial disinfecting services to reduce risks and give you the peace of mind that you are doing all you can to protect the health of your employees and the public.
Understanding Commercial Disinfecting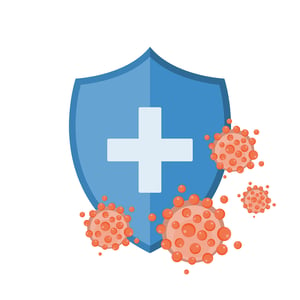 When it comes to keeping your facility safe and clean, it is important to know the differences between cleaning, sanitizing, and disinfecting. All too often people think these terms mean the same or are interchangeable but they are not.
Cleaning: Most of us would like to think we know this one! But surprisingly, cleaning only refers to removing visible contaminants from a surface.
Mechanical Cleaning: Mechanical Cleaning utilizes physical action like pushing, scraping, scrubbing or similar to physically remove dirt from an object or surface.
Sanitization: Sanitizing refers to lowering the number of germs to a safe level. Sanitizing isn't the same as cleaning. Think about hand sanitizer, when put on dirty hands they don't become magically clean, just mostly de-germed. In your building, before a surface can be sanitized it should be cleaned.

Sanitizers

are agents that destroy most bacteria in a short time.
Disinfection:

Disinfecting

refers to killing nearly 100 percent of germs on surfaces or objects. Disinfectants are products that, used correctly, destroy all organisms in 10 minutes measured by a test regulated by the EPA. The efficiency of disinfectants is a critical point here. For example in a hospital situation, or now with the threat of the coronavirus, it's more important to kill ALL germs even if it takes longer rather than to kill most of them quickly.
Sterilize: To sterilize something requires the almighty autoclave or something equally as powerful to insure a 100% kill rate on microorganisms, viruses, and any type of fungal spore. For those of you that have seen an autoclave before, you know that this isn't a practical cleaning solution for a big, busy building and for that reason is only used on medical and dental tools as necessary.
What Does My Facility Need?
So, what do you actually need in terms of cleaning? In normal times we would use a mix of mechanical cleaning, sanitizing and disinfection. So for instance, floors would be mechanically cleaned to remove dirt leaving them looking their cleanest. Office kitchens and break rooms would be sanitized and restrooms would be disinfected. But we are not operating in 'business as usual' mode right now, we are smack dab in the middle of a global pandemic and Michigan has been hit particularly hard. So we are all looking for ways to reduce risk of transmission and still keep our worlds operational.
For this reason, it is recommended that commercial disinfection be utilized facility wide. A disinfecting service requires EPA certified solutions to destroy germs rather than simply reduce them. Commercial disinfection can also utilize electric chemical atomizer fogging units that coat areas with a clear drying fine mist of an EPA certified chemical known to be effective against other corona viruses. This can provide blanket protection here you need it most. It is important that your janitorial service use the Centers for Disease Control (CDC) approved disinfection methods and EPA certified chemicals. Currently, the CDC recommends minimum areas of disinfection as: counters and table tops; desks and work stations; keyboards/mice; phones and tablets; restroom fixtures; toilets; and any other touchpoints (areas that are touched often by many people) as these areas are among the highest risk.
Need Some Help? We Have A Plan
Don't leave the health and safety of your employees or your reputation to chance. Here at Stathakis we are here to help in removing biohazard contaminants from your facility. Through the usage of CDC approved disinfection methods, professionally trained staff, and over 40 years industry experience - we are ready and capable to provide additional enhanced services to disinfect your entire facility. We also offer commercial disinfection services, office disinfecting services, industrial disinfection services, medical disinfection services and restroom disinfecting service. Call us today for a personalized disinfection and deep cleaning plan for your facility.