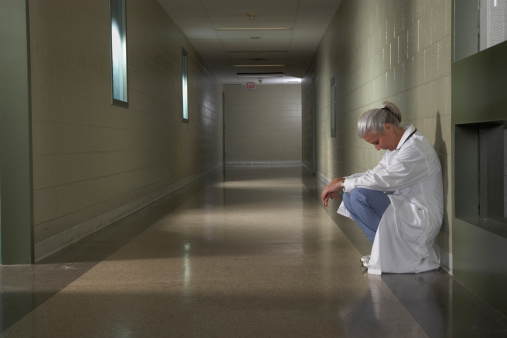 If you are a Facility Manager for a medical group, health care center or clinic offices, you know that medical cleaning requires a great deal more than general office cleaning. So wouldn't it be great to finally find a commercial cleaning company that really gets that? Finding a commercial cleaning company that is ready and able to handle your medical cleaning shouldn't be next to impossible. But complicating matters is the fact that far too many cleaning services will say anything to get your business even if they aren't sure they can keep your business. As a Facilities Manager, how do you recognize lip service for what it is and identify those medical cleaning companies that are experienced, reputable and up to the job of keeping your medical facilities and health care offices in tip top condition?
The Dos and the Don'ts of Finding a Solid Medical Cleaning Company
First, don't believe everything you are told. Someone telling you what you want to hear can be enticing when you have a large facility that needs care, but make your prospective health care cleaning company show you not just tell you. The best medical cleaning companies can easily backup their claims with visible systems and processes, verifiable references, documented training and more. What should a great medical cleaning company be equipped with?
Great People Are the Foundation of the Best Medical Cleaning
Great medical cleaning starts with a great team. This mean the medical cleaning company in question must find people who are a great fit for your facility. Then these people must be thoroughly screened, including but not limited to criminal background checks and drug testing. Then this awesome pool of employees must be well trained in the specifics of both medical cleaning and your individual facility. Only then will you have the best chance at building a great relationship of exceptional, responsive service with your medical cleaning company.
Your Michigan Medical Cleaning Company Must Have the Systems to Succeed
Cleaning teams aren't robots, they are humans and humans need systems and procedures to remember everything required from them. Think about it, you need systems, I need systems, we all need systems. A professionally managed medical cleaning service knows that even very good employees need a system to follow in order to deliver great service day in and day out. The systems may look different from company to company but should include checklists of responsibilities delineating who does what. There should also be firm systems in place for communicating issues or changing needs. Do you know who to call and do they call you back? You may not see some of the behind the scenes systems your medical cleaning company uses to keep things running smoothly but you can still inquire about them. Ask to see training materials, have the prospective company walk you through how they vet a new employee or get someone ready and trained for your facility. Systems are like a map and without them, even well intentioned health care cleaning companies are sure to get lost.
Does Your Health Care Cleaning Company Make Your Business Their Business?
When you mention HIPPA and blood-borne pathogens do you get a blank stare from your commercial cleaning company? That is a giant red flag. How will your medical cleaning company know how to insure your compliance with health care regulation if they are not themselves familiar with it? Certainly, your medical cleaning company doesn't need to score an A+ in anatomy to clean your facilities, but they do have to have a complete understanding of the areas where healthcare legislation may impact them and you and your facility. Any medical cleaning company that is serious about their business and your own will understand the requirements of HIPPA. They will also have documented training in blood borne pathogens to protect their employees and limit exposure all around. If they can't demonstrate these competencies to you, move on to a medical cleaning company that can.
Don't Overlook Professional Certification When Hiring a Michigan Medical Cleaning Company
Just as physicians have board certification to indicate special training and mastery of specific areas of medicine, commercial cleaning companies have much the same. Within the janitorial, maintenance and cleaning industry, there is CIMS certification. CIMS certification can be a valuable tool for any Facility Manager looking for a medical cleaning company truly up to the task. You wouldn't want just anyone operating on your heart and you shouldn't trust your facilities or reputation to just anyone either. CIMS certification is an extremely challenging process that requires medical cleaning companies to prove competencies in a variety of areas that directly impact you the customer. CIMS certification is a great indicator that you are dealing with a committed professional commercial cleaning dedicated to building a long-term relationship with you.
Checking Your Vitals
Your reputation and the reputation of your facilities and staff are far too vital to endure subpar medical cleaning. You risk your reputation, patient and staff health, compliance issues and more. Taking time to find the right fit in medical cleaning companies for your facility will pay off for many years to come. Ask the right questions, require that your prospective commercial company show you not just tell you and use referrals and certification as confirming evidence that the cleaning company you intend to hire will deliver value and consistent medical cleaning.