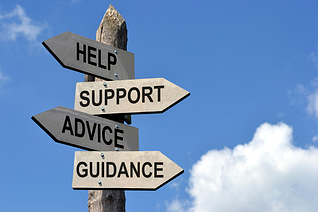 Factors To Consider When Thinking About A Commercial Cleaning Service
Keeping a single facility or group of facilities in clean and well-maintained shape is a challenge for any Facility Manager or owner. When it comes to insuring a clean building, there are several factors to consider. First, there is cost. Whether you have a razor thin budget to stick to or just the constant juggle of where your financial resources are best allocated, money is always a consideration. Second, there are the resources beyond money like your time, energy and stress. When your building isn't being properly maintained, you are likely to get some calls and complaints from tenants and customers. Likewise, if you handle the commercial cleaning of your facilities on your own with your own people, managing the day to day operations of the cleaning duties of an individual or group is likely to eat up more time than you would like. Third, there is long term costs of inadequate building maintenance and subpar commercial cleaning, like tenant attrition and building and asset depreciation. With the economic downturn still impacting small businesses, commercial spaces are fighting hard to keep and attract a smaller pool of potential tenants. If your building is not properly cleaned and maintained, your tenants have more options than ever before.
A Commercial Cleaning Service Versus Going It Alone
In a quest to save money, many Facility Managers are trying to handle their building maintenance in-house. While this option can work for some, it adds a great deal to your already full plate. Unless you are interested and excited about running a commercial cleaning business within your existing business, it is wise to enlist the help of a professional commercial cleaning company. Bringing in the right pro will allow you to focus on your business and your bottom line. On that same note, it is often more affordable to outsource your commercial cleaning. Think about it, commercial cleaning companies buy cleaning products and paper products in bulk resulting in a significant cost savings. Likewise, with a commercial cleaning service, you are not responsible for equipment purchase, equipment servicing and maintenance or equipment replacement. Your commercial cleaning company manages all of that saving you time and money. Changes in healthcare law are also making it more complicated for facility managers to bring on additional employees into the fold. Many owners and managers are finding it advantageous to outsource their commercial cleaning to a company already set up to deal with the administration, payment and benefits needed in connection with cleaning employees.
Finding the Right Commercial Cleaning Company to Save You Money & Keep Your Building Clean
So you have decided to enlist a professional commercial cleaning company. If you want a well-maintained building at a competitive price, you still have a bit of work ahead of you. Unfortunately, there is a huge range in the level of services, trust, professionalism, responsiveness and cost when it comes to commercial cleaning companies. Finding the right commercial cleaning service takes some digging and due diligence. While you cannot guarantee you will find a good one, there are steps you can take to weight the deck in your favor.
With a Commercial Cleaning Company, Size Really Matters
First, remember that size matters. Go with a colossal national commercial cleaning giant and you are likely to one little account in a sea of states, cities and locals where a commercial cleaning company can replace accounts as quickly as they lose them. These big guys are a great option when you have facilities located across the country. If you don't, you are likely to get more responsive service by enlisting the help of a local Michigan operated commercial cleaning service. Yet, you can go wrong here too. Unfortunately, size still matters and if you go with a company too small or still working out the kinks of a new business, they will not be prepared to offer you the consistent, professional commercial cleaning services you deserve. Your best bet? A locally owned but professionally run established, reputable commercial cleaning company. These guys will have all the systems and professional procedure of a big national janitorial company but they will also have the responsiveness and service of a smaller, locally owned company.
Commercial Cleaning Companies, What Matters Most?
There are three factors that will impact the efficacy of your commercial cleaning services the most. These are: transparent pricing, responsive service and quality people. First, transparent pricing sets the tone for a positive working relationship with your commercial cleaning service. Think about it, you know precisely what you are paying for and they know exactly what you expect to be done. With everyone on the same page, it is easier to both measure and achieve success. All too often, cleaning services will have confusing pricing that causes miscommunication and downgrades the level of consistent service you are likely to get. A commercial janitorial company worth their salt knows that open book pricing is in everyone's best interest.
Is Your Commercial Cleaning Service Tuned In to Your Needs?
After clear pricing, your prospective commercial cleaning service must be set up to provide you with timely, responsive service. No matter how great your commercial cleaning service is, they are going to make mistakes. When they do, it is just as important that they can remedy them quickly and to your satisfaction. If you have to wait days to get an email, call returned or manage front line employees yourself, where is the time and resource advantage to outsourcing your commercial cleaning services?
People Are the Cornerstone of Any Commercial Cleaning Company
Think about it, there are people in and out of your building, often unsupervised. Likewise, in spite of cleaning sometimes being thought of as work anyone can do, this just isn't the case. It takes a special kind of personality and eye for detail to be satisfied and successful at keeping your building clean. The best commercial cleaning services spend a great deal of time finding, training and rewarding very good people. Have the right people and you have a solid commercial cleaning company. Have the wrong people and you are doomed to fail.
Sound Like Too Much Work to Find the Right Commercial Cleaning Service?
There's no question, there is a great deal of work involved in vetting a potential commercial cleaning service. If this kind of rigorous searching is too time intensive or perhaps you need help like yesterday, consider utilizing industry certification to help you wade through the pages of names to help you narrow the search for the right cleaning service. The ISSA, an industry association for building maintenance and cleaning confers the CIMS certification to commercial cleaning companies that complete an array of rigorous industry best practices. Any company that achieves this high honor has hit professional benchmarks in their practices and people that insure a minimum level of service and practices. It shouldn't be impossible to find the right commercial cleaning company and it will be a load off of your shoulders when you do. Do the work or enlist the help of things like ISSA CIMS to cut through the clutter and you are well on your way to a clean and well maintained building with minimal management from you and at a cost you can live with.