Office Cleaning & Your Limited Time Resources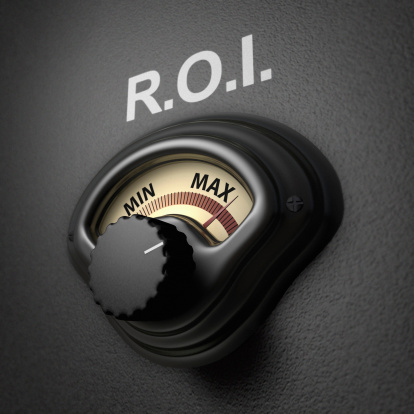 For most business owners, productivity and profits are at the forefront of much of what you do. The bottom line is the bottom line for a reason, without watching costs and increasing profit, most businesses would simply cease to be. You must spend your time innovating products and services, creating and managing marketing strategies to reach your customers, steering sales and people to the right end point and ensuring your products and people deliver on their promises to your customers. It can be such a delicate balancing act of your time that it is all too easy to ignore the negative impact a dirty office can have or the promises offered by a clean, organized and healthy work environment.
Far too many businesses owners allow a subpar commercial office cleaning company to remain because they aren't completely sure that a better office cleaning company would really make a difference for either productivity or profits. Or maybe they understand it would in fact impact the bottom line, but they don't think its possible to do any better when it comes to office cleaning. The reality is that great commercial cleaning will impact your bottom line and it is in fact possible to find and hire a truly great office cleaning company.
Why Office Cleaning Matters
Some owners and managers will tell us that the state of their offices has little or nothing to do with productivity and profits, but research suggests otherwise. There are precise reasons why having clean offices and facilities has a direct impact on revenue and sales. Research has demonstrated that companies that maintain adequate office cleaning services reach a higher level of productivity because of increased staff morale and general organization. It's no surprise that a clean office correlates with an employee's morale or productivity. Not only is a messy or dirty office a genuine organizational challenge, it is demotivating and sends the wrong message about your commitment to your business and your performance expectations. A clean overall workplace encourages employees to better care for and organize their individual workspaces and maintain and keep up with shared spaces. Research has also demonstrated that a clean and properly maintained workplace improves employee retention rates in part because of decreased stress. When an employee has the tools and space to do their jobs, they report higher levels of satisfaction.
In addition to morale, there is the very real concern for employee health. When office areas, especially touch points like doors, handles, switches and shared phones go unclean, infectious diseases are allowed to spread at lightening speed. Left unchecked, flu season could put your productivity at risk as employee productivity goes down and absenteeism goes up. A properly cleaned office cared for by a professional and adept commercial office cleaning company can help minimize the spread of disease causing germs and keep your employees healthy and on the job.
A clean office environment also has a big impact on your customers. Consider for a moment how you feel when you walk into a clean retail store or office versus what your experience is in one that has overflowing trashcans, greasy smudges and prints on windows and doors and stains on flooring or carpet? Data regarding customer satisfaction tells us that clean office facilities convey a sense of trust and reliability to customers and potential customers. A strong sense of trust readily converts into increased sales and customer retention. Likewise, even if people are moderately happy with your service, if your facilities are less than clean, they are likely to hesitate before offering their personal referral to others. Don't let a dirty office send your customers the wrong message or keep new business away. You know you have the level of quality in what you offer, let your clean office space help you present a unified message.
Finding a Great Office Cleaning Company is Possible
One reason that owners and managers alike tell us their offices are less than clean is they don't think it is possible to find a great commercial office cleaning company. Maybe they have had one too many bad experiences with an office cleaning company in the past or maybe they just don't know how to identify a great office cleaning company. There is a whole spectrum of commercial office cleaners from bottom to top, so how exactly do you identify a commercial office cleaning company that is likely to deliver real results?
Look for companies that value their employees. Happy people do good work. Companies that hire illegally or fail to provide fair compensation or benefits to their employees are likely to experience low productivity and higher turnover which will directly impact the quality they will deliver in your offices. Look for a commercial office cleaning company with transparent pricing. When you understand what you are getting for your money, you can hold your office cleaning company accountable to the job they agreed to do. Likewise, look for office cleaning companies that offer a guaranteed responsiveness. Like any customer relationship, your office cleaning company will likely need some feedback from you to tailor the job to precisely meet your needs. Tis being the case, you will want a company that wants to hear from you and quickly responds to keep you the customer happy.
A high level of commercial office cleaning not only helps you make a positive impression on your clients but it will also encourage your staff work harder, feel better and stay more organized. We know that people who work in clean facilities are more productive than those who do not. That higher productivity is likely to lead to improved customer care which in turn promises higher profits making commercial office cleaning an investment in your business that offers sound returns.