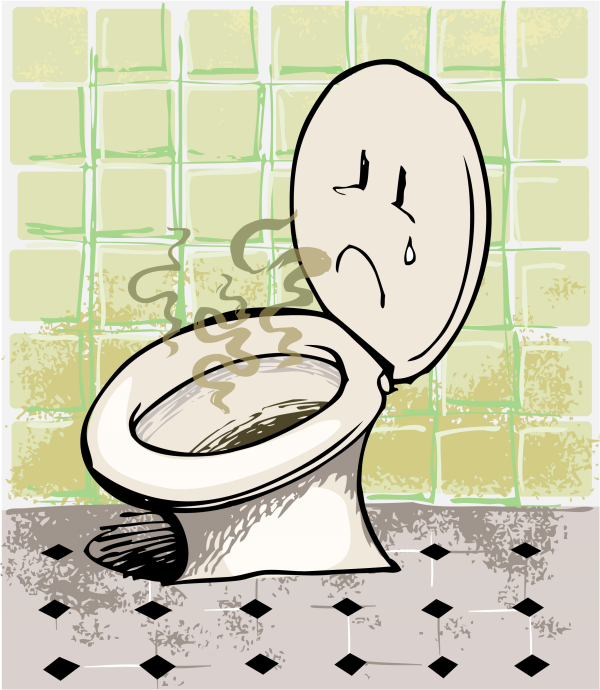 Should You Expect Good Service From Your Cleaning Services in Michigan?
Absolutely! Maybe your cleaning service started off on the right foot but once good service has steadily declined. Or perhaps your cleaning service never performed to an acceptable level. Maybe you had too much other business pressing to make a change or maybe you even thought all cleaning services were the same, so better not to go through the effort just to end up with an equally bad new cleaning service.
Have you been putting up with bad cleaning services in Michigan? Have you been left unsure what to do about it? First you must identify what is the root cause of such bad service and from there you can come up with a solution. There are several reasons you might be feeling the way you are and hopefully this list will help you identify the problem and implement a solution or solutions to your cleaning frustrations and send you on your way to cleaning bliss.
Bad Communication
Communication is listed first because it really is the number one reason why cleaning services in Michigan fail to perform. Did you clearly communicate your expectations to your current cleaning company and did they document those expectations in the form of a workload specification back to you? If the answer is no, you may need to walk them through the building again and clearly state your expectations and ask for them to include it as part of the contract. Anything short of this is unfair to both the cleaning company and yourself and sets you up for failure. It is hard to hold someone accountable when they are not sure what they are accountable for.
Sure, you can say it is common sense to vacuum and empty the trash, however; are they expected to do a detail vacuum daily or are they only doing traffic lanes for times a week? People are different and what one person thinks is important might not even be on another person's radar. To eliminate or at least minimize confusion, omissions and errors, tasks and expectations should be laid out clearly in a cleaning specification helping everyone get and stay on the same page. Nothing should be assumed when putting a workload together. If you expect it, than they should document it. Once you establish this very important step, you can start holding your cleaning company more accountable. Likewise, having a detailed cleaning specification gives you a map if you need to add services to keep up with a growing facility or reduce services to meet ever narrowing budgets.
No Training Or Inadequate Training
Good, carefully designed and consistently implemented training is critical to a good Michigan cleaning service. Every cleaning company says they do training when you are interviewing them, but is it documented? A professional Michigan cleaning service will have documented systems in place with logs of employee completion. If you question the competence of your cleaning staff you should inquire with your existing janitorial service how they are training their people and even ask to see proof of training. It can be really hard to determine if the employee training is enough to ensure a solid cleaning job or not. Imagine trying to get your local fast food chain to demonstrate to you that they are adequately training their people!
This is one area where you might consider only hiring a CIMS Certified Cleaning Contractor. CIMS sends independent auditors out to Cleaning Contractors businesses to verify that they are doing what they promise when it comes to training and many other critical service and performance areas as well. Doing the work to either find the right Michigan cleaning company or trying to get the most out of your existing cleaning company can be exhausting. Professional organizations like the ISSA can be an incredible tool to help you find an affordable Michigan cleaning service or Michigan janitorial company that will deliver solid services and make good on their promises to you.
Lack Of Professional Cleaning Chemicals & Equipment
Sometimes the onsite employees cleaning your facility are good but lack the proper cleaning chemicals and equipment to do the job right. The easiest way to find this out is by looking in the cleaning closet and seeing what is stored there. Not only should the closet be in good order, but there should also be an inventory of cleaning chemicals and equipment used to clean your facility. Many cleaning companies offer green cleaning services. If your Michigan cleaning company has promised green cleaning, are they continuing to use the system or products you were promised?
High Staff Turnover
A revolving door of new people is not good for your cleaning services and can be caused by many different factors. For instance, if your cleaning company is suffering from any of the first three items in this list, communication, training, equipment and supplies, that in itself can stress out a cleaner in your facility enough to make them quit. The work of a cleaner can be difficult but especially so if they do not feel supported in their job. Other factors can include low pay because your Cleaning Service is not paying enough to attract and keep quality help. If you suspect that they are not paying enough, ask. It is not unreasonable for them to openly communicate the wage they are paying. An easy way to verify that the staff is trained, has the resources they need to do the job and is happy is to stick around and talk to them. It is amazing what you can find out by simply talking to the cleaning crew.
We all understand that in today's economic climate, we all need to look for low prices and value in everything from our office supplies to our office cleaning. Still, there is at least some truth to the old adage, you get what you pay for. You don't have to go with the highest priced service as that does not always translate to value. However, a company that pays a fair wage and offers employees benefits and incentives is likely to grow and keep a great team of cleaners which translates into consistent, solid service for your facilities.
The Bottom Line
It may be in your best interest to work things out with your current cleaning company before shopping elsewhere. Some issues require only a little managing from you to go from so-so to good or from good to great. If you are unhappy with the service you are getting from your Michigan cleaning service, put it in writing and give them a set period of time to fix things. Make sure that you clearly communicate just how you feel so they can address the deficiencies. If after this, you still feel like you are just not getting the level of service that you are paying for, consider moving on using the above guidelines to help you find cleaning services n Michigan that you can feel good about. The good Michigan cleaning companies are out there and just ready to be your go to guys. There's no reason not to expect that you can expect more from your cleaning service.