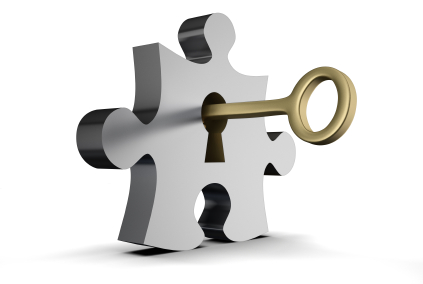 You are considering hiring Michigan housekeeping services for your facility so you ask around, call some people and set up a few meetings. John comes in from NoName Housekeeping Services to go over their services and give you a quote. He is nice enough, shows up on time and is friendly. He tells you about a new floor machine they have that is better than anyone else's. He goes on and on about their proprietary cleaning product line and how it is the best available. He talks about the work itself in vague terms that leave you uncertain if he really understands what you are looking for. And in a meeting that lasts over an hour, John never once mentions the people that will be in and out of your building daily. He doesn't say one word about the people who will be ultimate responsible for getting the job done. This bothers you, and it should.
Maybe John has good people, but maybe not. If he, or any janitorial, housekeeping or cleaning service company doesn't understand that the key element in a successful Michigan housekeeping service is people, then it doesn't matter how fancy the floor machine is or how effective the bathroom disinfectant is, you'll likely be unsatisfied with the service.
Even though many Michigan housekeeping services and janitorial companies claim to have the elements needed to get the job done right, there is only one that matters. It is not great training or the ability to pick out the right equipment. It has nothing to do with special training systems or some new Quality Control system. These things can be good too, however you can have all of these things and still miss the mark. It's like building a beautiful, shiny house on a tilted, crumbling foundation. It doesn't matter how good it all is if it's built on shaky ground. The thing that really separates Housekeeping Services, or any Service Company for that matter, is its people. People are the foundation of any service company. And people who are treated well at work, who are paid fairly, respected, given opportunities, recognized when they go above and beyond, listened to and more, these are people who will bring that solid foundation with them when they walk into your facilities to do their work.
The key element in a Michigan housekeeping service or cleaning company is how they treat their employees. Again, equipment and product and systems are important, however, it is a person operating the machine, it is a person wiping down the bathroom and it is a person checking off a list at the end of their day. When any of us feel appreciated, valued, fairly compensated, we work harder and better, period. And companies that work hard on their company culture attract better people. It is not so different than college selection, excited and motivated students seek out universities with resources and a student life that is inviting. In industry, companies that offer solid work and a positive culture attract people that want to work and feel good about the work they do.
At Stathakis, we understand the foundation of our business is our people. As a Michigan housekeeping and janitorial company, we pride ourselves in being a service company that not only provides a high level of service to our customers, but also elevates our local community and bring opportunities and a sense of purpose to the people in it. We put our people first because we know when they enter your facilities to do their jobs, they will in turn put you first. Everything we do from our company theme of Ubuntu to our employee benefits to our employee recognition is done with the intent to make Stathakis a great place to work. So ask us about our machines, we have them. Ask us about our employee training, we think we excel here. Ask us about green cleaning, we offer this as well. But ask us about our people, because we have the best and there can be no mistaking it, we understand that good people are the key element to our success here in Michigan.