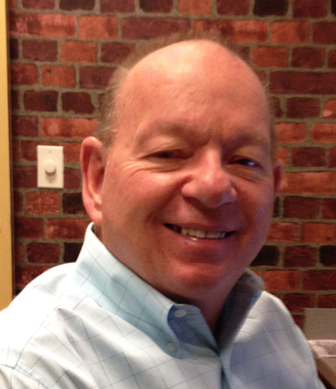 If you have not had the chance to say hello and introduce yourself to our new Vice President of Business Administration AJ Quay, now is your chance to get to know him. AJ joined us in January of this year and brings with him over thirty years of experience. AJ is managing finance, human resources, supplies inventory and more to help Stathakis continue to grow. With extensive experience in the facilities service industry, most recently as COO and Controller for a large New Jersey based operation, AJ brings with him a solid track record that will no doubt, make him a very valuable team member here at Stathakis. We sat down with AJ Quay recently to get an idea of the philosophy and background he brings with him to Stathakis. When we asked him about the work he does, he told us,
"I have always been a numbers guy and I like understanding how things work. But first and foremost, I am a people person. I think I have done well in this industry in part because it's like being bilingual in a way. I can communicate in numbers with the number guys but I can talk to and understand many other individuals within a company. That communication helps me get to know people, get the information I need, and provide others with the information they need so we can solve problems and strategize. I find it very rewarding to help individuals, teams and businesses grow."
From the sales team to operations, AJ tells us he is here to provide support. He says he feels like his primary role at Stathakis is to help improve the existing processes and procedures in order to help us get to the next level. Chief among his motivations on the job is customer service.
"Things like budgeting and forecasting are really valuable tools to help us set goals, but our real focus should always be the customer, everything else we do should be built around that objective."
How does AJ Quay feel about joining the Stathakis team?
"Right now in this environment so many companies are reducing staff, worried about the challenges they are facing as they implement healthcare and focused on slashing budgets and minimizing losses so it is really exciting to work with a company that is daring and poised to grow. Everyone has made me feel welcome"
In his time outside of work, AJ likes to golf and looks forward to getting to know the local golf courses when spring finally arrives. At home, AJ spends time with his wife Sharon, a devoted teacher who has worked with children with special needs and more recently, at-risk youth. AJ and Sharon have two adult children Brad and Amy and one Bassett hound named Molly who insists she is their third child. AJ with his wife and children have raised many seeing-eye dogs and he told us he still feels very passionately about the service dog program. In his spare time, he enjoys trains and model railroading (he even proposed to his wife at trackside). As a graduate of Penn State, AJ likes to follow the Nittany Lion sports teams, as well as the Eagles, Phillies and Flyers.