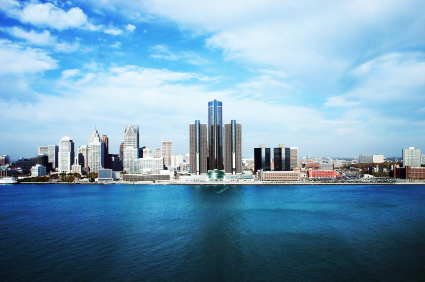 Finding A Good Cleaning Company Can Feel Like Dating
Are you tired of the same old, ineffective janitorial services and not sure where to turn to find good cleaning companies in Michigan? Have no fear, finding and qualifying a good professional janitorial service isn't impossible if you know what to look for. A long time ago, a friend of mine was complaining about the state of his dating life. He lamented that he wanted a good, steady woman, that he was sick of temporary relationships. Where was he was going to find the future love of his life? His answer was the singles bar. The singles bar proved to be a quick but temporary and ineffective fix for a more permanent need.
Quite often, the best matches in life don't always happen so quickly and deliberately. What if my friend met his next female acquaintance at a hockey game and found they had a love of the game in common? What if they met in church, a photography class, or any other place that people go to share a common interest. Or what if a mutual friend who thought highly of both of them made an introduction? Imagine how much different the first date might be when you share something in common or when someone you know can vouch for the person you are just getting to know. Romantic chemistry is a tricky thing but lasting partnerships generally require a solid beginning.
Cleaning Company Ads Don't Tell the Full Story
I bring up the dating example because it is like going to the Yellow Pages to find a cleaning company. It isn't that companies that advertise in the yellow pages only deliver temporary solutions. Rather, how do you wade through a sea of A to Z names to find a cleaning company in Michigan that will deliver on its promises? How do you use ads to decide who has the basic training, standards, quality control and customer service with which to build a lasting partnership. Just like the singles bar, companies can tell you anything they want about themselves, it doesn't make it true.
Often, the best cleaning companies in Michigan are not the heaviest advertisers. Many of the best cleaning companies in Michigan are so busy taking good care of their existing customers that they don't make advertising a priority. Instead, these companies grow through referrals from satisfied customers they are already serving.
So what are some good ways to find your next cleaning company?
Call surrounding buildings in the area to find out whom they use.
Keep the cards of cleaning companies in Michigan that have taken the time to stop by and see you.
Go on the ISSA Website and find a CIMS GB Contractor.
Get referrals from other Facility Managers in your local association.
To Find What You Want, You Must Know What You Want
Once you think you have found some potential good cleaning companies in Michigan, you will want to screen them. Like the Boy Scouts say, be prepared. Know up front what you are looking for in a Michigan cleaning company. What have been your biggest challenges with your current cleaning contractor? Was it the services themselves that were a problem? Perhaps it was a lack of responsiveness to issues that came up? Maybe it was too much turnover in your cleaning team. It will be easier to find what you want in your Michigan cleaning services if you know what you want.
Finding a new cleaning company in Michigan is like a first date. Ask questions, conduct in-depth interviews and look for evidence that backs up the answers janitorial service companies give you. If the prospective cleaning company tells you that training employees is important to them, ask to see the training program and documented proof that they are administering it to other employees. If they tell you turnover is not an issue, ask them to tell you about their employees and what they do to keep good ones. Ask for referrals and call them. To get the most out of these calls, don't just ask if they would recommend the Michigan cleaning service, ask questions like:
Do you have the same individual or team coming in regularly?
When you have a problem with the job, what do you do and how is it handled?
Has your cleaning gotten better as the team has come to understand what you expect or worse pointing to complacency?
What are some of the things your Michigan cleaning service could do to improve?
Finding quality Michigan cleaning services doesn't have to be a shot in the dark, there are concrete ways to increase the chances that you will find a great Michigan cleaning company to service your facilities and with which to build a lasting partnership.