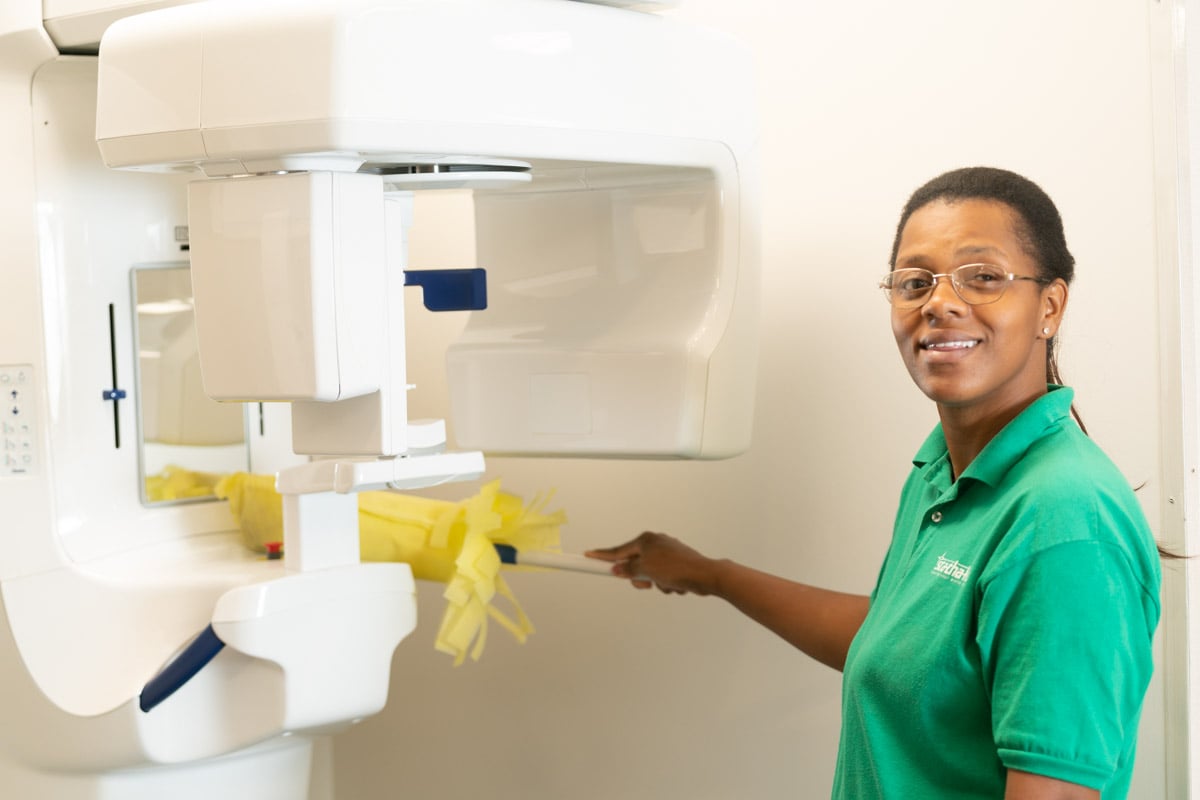 When you're working in a medical environment, cleaning up is a serious job. There is a lot more to it than just tidying up and emptying trash cans. The
medical office cleaning services
you engage are just as important as your doctors and nurses. Consider these five points before you make any decisions in contracting with a cleaning service for your medical facility.
If you're presented with a bid that seems too good to be true, then it most likely is. Price reduction equals service reduction. Unscrupulous cleaning companies have no problem cutting corners and skipping steps in disinfecting if it saves them money. For the same reason people don't seek out cheap surgery, one doesn't invest in cheap medical office cleaning services.

Medical office cleaning services

are not the same

as conventional office cleaning services. If a company boasts years of office cleaning experience as a reason to hire them to sanitize your medical environment, they will be in over their heads. Run away if someone tries to use this argument. Know that medical cleaning requires different, specialized cleaning procedures, and medical awareness training that focuses on keeping everyone safe when working around sharps and

bloodborne pathogens

.

The cleanliness of your medical facility reflects strongly on your image. People who are sick hate to leave their home, and creating an inviting atmosphere for your patients is essential. If your medical office cleaning services are not maintaining a pristine state of cleanliness, then your patients won't bother returning.
A sanitized space isn't the only thing that keeps a medical office looking professional. Cutting down on clutter is also important. Having a ton of clutter is just as bad and as much as an eye sore as having a dirty medical facility. Think of a time when you've had to navigate through and clean a cluttered space, perhaps your child's room. You probably found it hard to dust and clean around dirty clothes, scatted magazines and books, and forgotten food containers. The same principles will prevent your medical office cleaning services from delivering a top-notch job performance. Here at Stathakis we've worked in medical office facilities that have undergone a de-cluttering procedure and the resulted was an astoundingly professional looking office. Best of all, it came at no additional cost.
Make sure that your current or potential medical office cleaning services performs extensive background checks on all of their employees, including criminal background checks and drug testing. You may lock everything up at night or feel like you have nothing to steal, but consider the sensitive information contained in your patients files. Identity theft is a common problem and is frequently the result of disgruntled, un-screened cleaning employees helping themselves to patient files.
Basically, the thing to remember about medical office cleaning services is that it is a specialized field. Proper training, and the right kind of experience are a must. Don't entrust your sensitive space to fly-by-night medical office cleaning services. If you do, you'll risk your entire business.