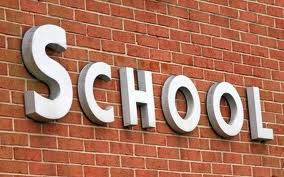 by Don Simon
Educational Cleaning is Where We Shine!
At Stathakis, we are committed to family. Our children spend many hours each day in school and educational cleaning isn't something most of us think about, unless of course we see that regular cleaning and maintenance just isn't getting done.

At Stathakis, we partner with schools throughout Southeastern Michigan to maintain their facilities, provide first-class educational cleaning services and help keep children, staff and visitors safe and parents confident that their children are in a clean and well-maintained environment. You get one chance to make a first impression, let our expert team help you make it a great one.

Why Should Educational Cleaning Be a Priority?
With so many students and staff sharing spaces, school facilities can be breeding grounds for disease. Disorder and unmaintained areas can send the wrong message about your commitment to the health and safety of your staff, students, parents and the larger community. When your school is clean and in good order, your teachers and staff feel good about where they work and kids come ready to learn.

Why Choose Stathakis for Your School Cleaning?
We understand choosing educational cleaning services, school cleaning and school janitorial services can be challenging. Customers come to us with concerns about contracting for their educational cleaning, managing an outside team and making sure the job gets done right. At Stathakis, we come armed with over 35 years of professional janitorial service, expert solution-oriented services and a commitment to do the job right, every single time. We can provide you with:
Full school compliance & CIMS-GB Certification
Green Education Cleaning to get professional, consistent results in a safe & environmentally responsible way
A systemized approach that makes managing school maintenance hassle-free.
Complete Customer Care to solve real problems that our customers have encountered in school cleaning
Stathakis is Southeastern Michigan's leading janitorial and maintenance company and we have built a solid reputation on our commitment to all of our customers whether they require cleaning and maintenance for a small preschool, a busy middle school or even a sprawling university. At Stathakis, we understand that you and your school facilities require expert management and quality work balanced with the realities of ever tightening school budgets. With a clear understanding of the requirements and challenges of education cleaning, Stathakis will deliver cost-effective solutions backed by unparalleled service for your learning facilities.