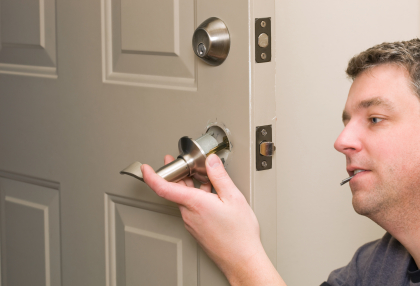 When it comes to
facility
maintenance
, every structure needs special attention to keep things running smoothly. It seems that the repairs and the various odd jobs that arise are as much a certainty in life as death and taxes! However, in many cases, a full time building maintenance service isn't really necessary or cost effective. In these instances commercial handyman services can be a very handy resource indeed.
The qualities that define a commercial handyman services are the
on demand availability
of their expert help, thorough knowledge of building maintenance, and versatile nature. No job's too small for the professional handyman. You can't beat the practicality and convenience of this age-old profession. Some of the benefits of engaging in commercial handyman services include:
Flexibility: Jobs can be scheduled ahead of time, on demand, or worked out on a rotating schedule. Either way, you get the benefits of full time building maintenance services when and how you need them.
Taking care of the little jobs: from changing light bulbs to tightening screws, those little tasks that could turn into huge problems are dealt with immediately. In turn, this leaves you free to focus on your job.
Peace of mind: The ease of engaging commercial handyman services gives you the satisfaction that someone is available to do the job when maintenance problems arise. You don't have to worry about the risks involved if you try to take on the job yourself. Even the tiniest mistake in maintenance jobs often leads to wasted time, effort, and/or money.
Save time and money: If it doesn't make sense for your facility to have a full time building maintenance crew, then outsourcing with commercial handyman services is the time saving and cost effective answer to your facility maintenance dilemmas.
Remember, when looking for commercial handyman services, there is a lot of competition and many under trained "professionals" who are just looking to make a quick buck. So make sure that you entrust your building maintenance services to a
reputable company
that will get the job done.
With all the hats you wear in operating a facility or running a business, doing the work of a commercial handyman shouldn't be one of them. In fact, when it is then the problem may be put on the back burner and escalate into something bigger. With commercial handyman services on call, you can rest easy that such jobs will be taken care of before they become a huge problem and huge cost to you.