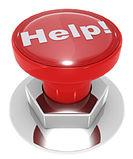 In times of emergency, situations may require us to make instant decisions to reduce the damage caused. In many emergency cases we know what to do, but we just don't have enough people, time, and proper equipment to solve the problem on our own. It is almost certain that when such a situation rises we'll be calling in companies that offer emergency cleaning services. Therefore a company must respond immediately to provide its services, so that damage can be reduced and restoration activities can be initiated. These companies will be providing assistance in terms of assessment and treatment of problems caused by the emergency. By acting promptly in providing services, one can prevent loss of work days / time and save money in terms of productivity.
Situations like floods in buildings due to broken water pipes and sewer line breaks, are a common and worst nightmare for any facility manager. These tasks are time consuming and must be taken care of as soon as possible, as company's professional image is at stake. This is where emergency cleaning companies comes in handy, as they would react quickly and you can focus on the other important tasks. With the help of their experience and high performance equipment, they can finish the clean up quickly and save you money.
Quick tips to get you through your next building emergency:
Make sure that building contact informtion is left with someone on the day staff and is posted in the janitorial closet for night staff to access.
Post building emergency notification information for police, fire, medical and alarm so they can easily be contacted.
Make sure to put a list together of contractors to call for emergency building repair services. This would include plumbing, HVAC, electrical, and flooding emergencies.
Properly responding to facility emergencies will minimize building downtime and save money. They secret is to be PREPARED!