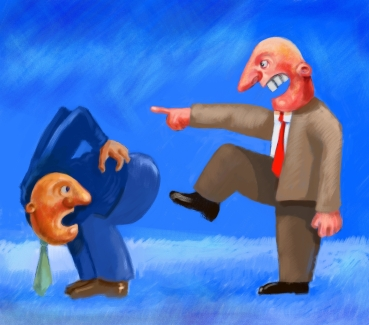 Janitorial work is a necessary investment that makes good businesses run better. No one wants to be in an environment that is unsanitary, and that's why janitors are there to help. They are held responsible for making a place look clean, inviting, and friendly. Duties of a janitor often include:
Stocking items like soap, toilet paper, and paper towels.
Ensuring that surfaces like counter tops and sinks are clean.
Making sure floors are buffered, mopped, waxed, vacuumed, and well kept.
Cleaning spills, human waste, and accidental messes.
Taking care of trash, includes emptying and replacing bag liners.
Outdoor duties, like emptying ash trays and cleaning sidewalks, or parking lots.
How Janitorial Work Is Estimated
With so many equations and variables involved in the pricing of janitorial work, it is never a simple task. Some of these things may include:
Square footage of the space needing a janitor's services.
Breakdown of square footage by flooring type.
Number of restroom fixtures that require cleaning.
Density of the building population.
If the responsibilities of the janitor will include outdoor work.
Employment related costs, such as health insurance, vacation time, and other benefits.
If paid by hour, the amount of time a project will take.
People often wish they had a way of estimating exactly how much janitorial pricing will be. With the above information, however, you may be able to calculate an extremely rough estimate. Accuracy is by no way guaranteed, so it is best to be cautious using these methods. Some may estimate the janitorial pricing based on standard square footage price. For example, that price may be $0.10 per square foot per month. Others, however, may calculate janitorial pricing based on production rates from past memories in cleaning similar types of facilities.
Going out to bid may be the easiest and most efficient way to get janitorial pricing. It is best to see what kind of bids come back and then try to compare "apples to apples." To do this simply ask each Janitorial Service Contractor how many hours they plan to spend a night. Annualize the revenue and divide it by the annualized number of labor hours to calculate an hourly billable rate. If they charge too little, they may be cheating on paying taxes and insurance. If they charge too much, they may not be a good value. Things that are important in the pricing of your bid will include:
Labor.
Insurance and taxes.
Employee health insurance.
Employee vacation time.
Direct related costs (cleaning supplies, toilet paper, etc.).
A management fee.
Profit.
Local Businesses and Janitorial Pricing
Perhaps a better idea would be to call around your local area and see what kind of special offers they can give you. Be careful when considering a small business that is just starting out. With unusually high unemployment in the Detroit Area, there are many individuals who have decided to go into business for themselves. More times than not, these new start up janitorial companies want to use your facility as training grounds to shake their 'rookie" status. Just make sure that whoever you hire has the proper amount of experience and can give you references of facilities that they clean that are similar to yours. Some good resources in finding a good janitorial service contractor include:
Referrals from surrounding buildings in your area.
Google.
Online Directories.
ISSA CIMS Certification Website.
Everyone just wants to find good value in their janitorial service. Using these resources is a fantastic way to ensure you get the best work possible without having to sacrifice basic quality. Everyone deserves a clean and safe work environment, and using these tips will have you on the right path to getting there.