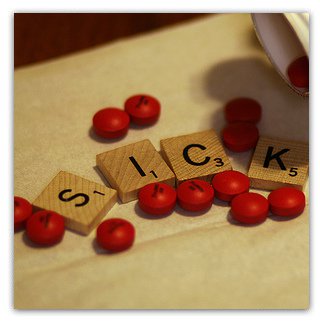 Office cleaning is much stricter than home cleaning, because the sales pitch to customers and potential investors that visit there will be greatly affected if the building or office is not presentable. A healthy office means a steady increase in the output performance by its employees. You'll be amazed to know that the issue of decrease in productivity due to employees falling sick at work is directly associated with the cleaning of the office not being up to par. A study done by health insurer Southern Cross, states that sick workers are costing employers more than $2 billion a year. The study also states that one can easily contract diseases at work if proper cleaning procedures are not followed. This can impact you if you are an employer and trying to win your employees harmony and trust. Recent studies show that undoubtedly, employees can work better in clean workplaces, while well-kept establishments or premises are most likely to entice new customers.
If you think falling sick at work doesn't impact your health in long run, you are clearly mistaken. Some of the diseases can certainly impact your health in the long run. The most common diseases which are linked with cleaning issues are: poor indoor air quality, dirty restrooms, messy desks,and unclean refrigerators. Dusty carpets can range from respiratory disease to heart disease, and even cancer! Feel lucky if you haven't had any of these yet. Once these are in the air supply, those in the vicinity can breathe them in causing a variety of health problems. The results have proven that these cleaning issues are the main reason why adults miss work.
Office staff and workers and those working in commercial properties are commonly expected to maintain their workplaces' cleanliness. Knowing that the management has hired an office cleaning service to clean and maintain the spotlessness of the office doesn't give you the excuse to leave your office areas looking like a tornado just went by and wrecked havoc. It is your personal responsibility to keep your own little office space organized. Remember that you spend almost as much time in the office as you do in your own home.
Five things that can be done to prevent sick days:
1. Contract a Professional True Green Cleaning Staff
They will help to keep the office premises, indoors, desks, and shelves clean. Make sure green certified products are used to reduce the harm caused to office air, as well as the environment. Many cleaning and hygiene products contain harmful chemicals. Choose an 'Eco-friendly/Green Cleaning' cleaning service. Do not supply "antibacterial products" for customer/employee use. Create a "fragrance free" policy (no perfumes, air fresheners, scented soaps or cleaning supplies).
2. Bust that Dust
Maintain proper indoor air quality and ideal temperature as recommended by the EPA. Toxic chemicals from consumer products can settle into dust. Work area surfaces should regularly be cleaned with a damp cloth. Recommend employees to remove their contaminated clothes and shower when they get home. Wash work clothes separately from the family laundry.
3. Pay frequent attention to Hazardous and Problematic areas
Areas such as restrooms, refrigerators, office phones etc. require more attention. As these areas are shared and get used more frequently, the need for disinfecting is important to make sure they are 100% germ free. A simple clean for the sake of presentation is not good enough, as it can cause serious infections when one is exposed to any blood or other body fluids which are highly contaminated.
4. Share the Responsibility
It's your job to look after your own areas of work. Everybody who is working in the office must clean up after themselves. Self awareness plays an important role in contributing in cleaning. This will help the cleaning staff hired by the management to clean more efficiently in less time. It will also portray a sense of responsibility and respect in the eyes of your boss.
5. Help in Maintain the same on Regular basis
These tasks may seems like they require many efforts to do, but they are for your own safety and well being. This is not a one time job but needs to be done on regular basis to continue having a clean and healthy working environment.
The main reason that companies have been focusing on working with the right cleaning contractor, is the fact that they must manage the cleanliness of the company with cost effectiveness. In other words, they have to complete their corporate social responsibility to create a proper image of the brand in society. Before hiring always ask for ISSA CIMS GB certification, as it is a great way to make sure that the cleaning service you pick is truly "Green."The cost of hiring a company that cleans will cost a lot less than having an in house crew to maintain the premises.
CLICK BELOW TO DOWNLOAD OUR FREE eBOOK


If you are shopping for Cleaning Services see Stathakis' newest Ebook, "The 360 Buyer's Guide to Better Cleaning Services", cleaning industry experts provide key insight into how to navigate through the maze of Cleaning Companies to find the best value for your facility. Get this Janitorial Buying Guide today!